Have you seen the latest Whimsy Stamps release?  You know I HAVE to color all of my favorite illustrator, Dustin Pike's, new stuff…yummy.  These red pandas might steal your soul.
I am gonna admit I kinda lurv this card.  It has a monotone feel with color pop…and boy does it pop!  The Clam Shell die makes for the perfect element in this underwater scene.  I left the blending of the shell a bit scratchy and the blend of the Red Panda nice and smooth as the focus was the panda.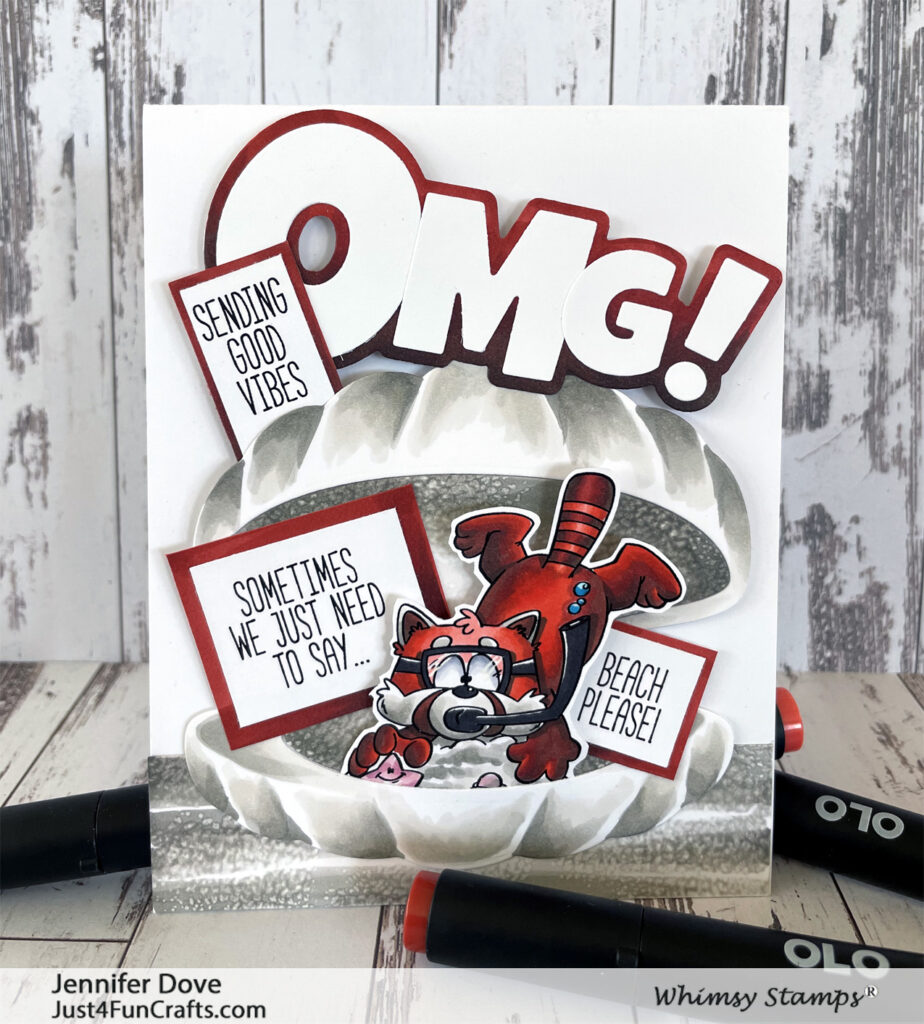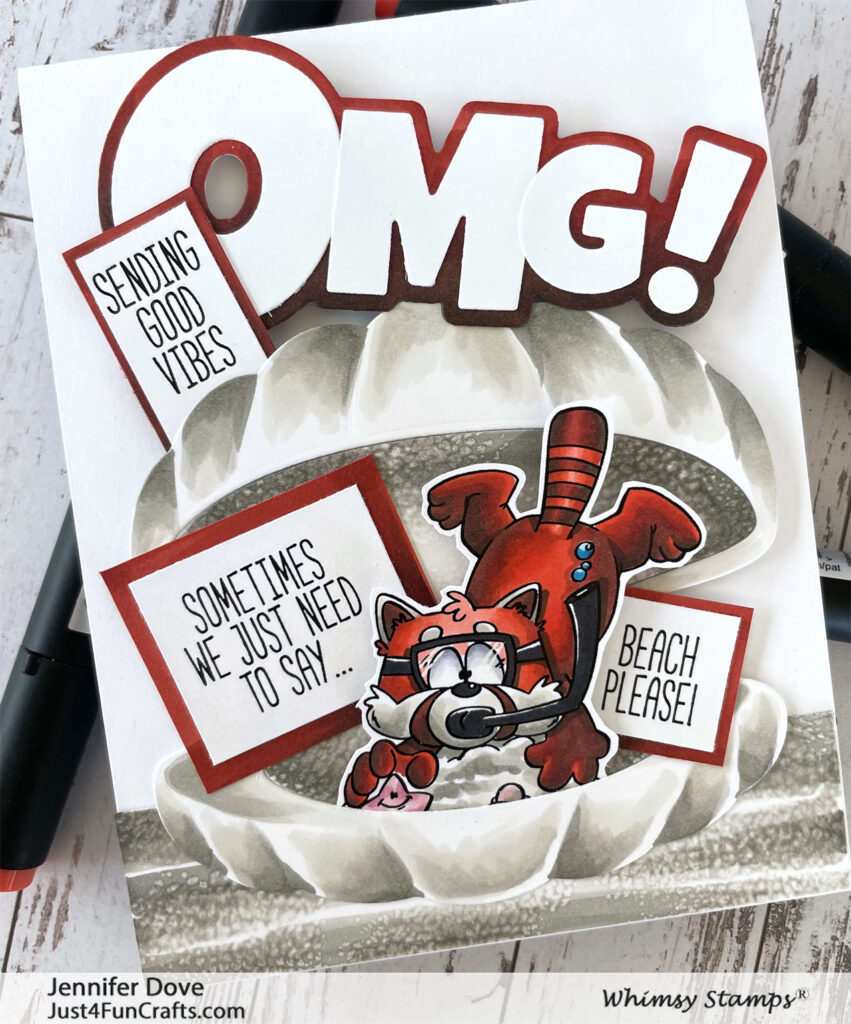 I am busy traveling at the moment so don't have the fun card instructions, or the colors used, but did share the links to the products.  Some major changes are going on, and I will catch you up soon.  In the mean time I thought I would share the card I created.
Red Panda Beach clear stamps
OMG! word and shadow die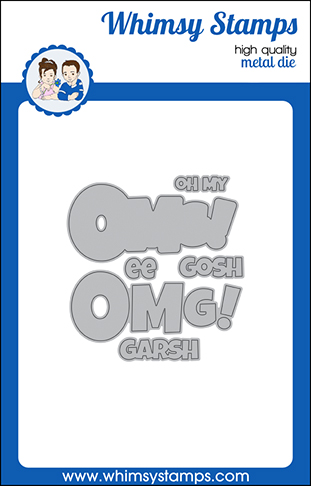 Clam Shell die
Here is another sample using the Clam Shell die, details here.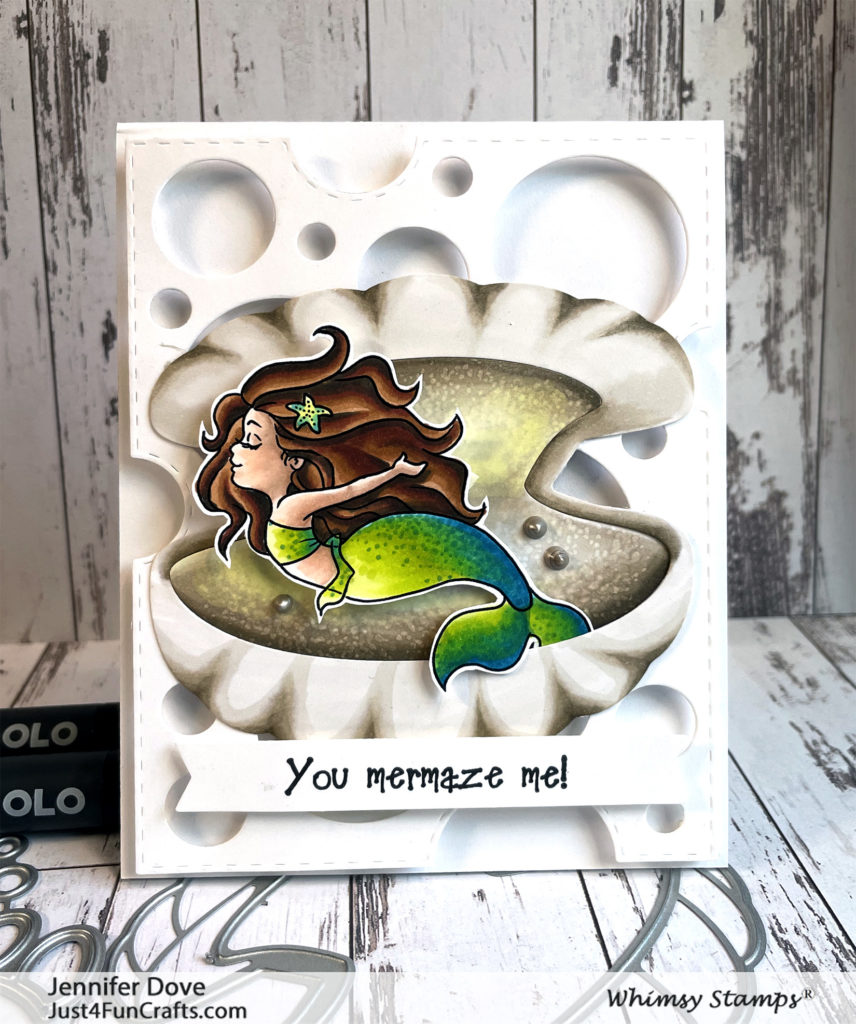 Buy OLO Markers HERE
OLO cOLOrs
CG1 CG3 CG5 K
WG1 WG3 WG5
R0.1 R0.3 R0.4 OR2.5 OR2.6 OR4.7 OR3.8
No Copic Conversion this go around…sorry