Shark week is approaching, and you don't want to be caught treading water!  Be prepared for July 11th – 18th with this fabulous group of dies and stamps that were just released.  What a fun way to say happy birthday.  Totally my kind of humor.  You can check out the whole mini release HERE.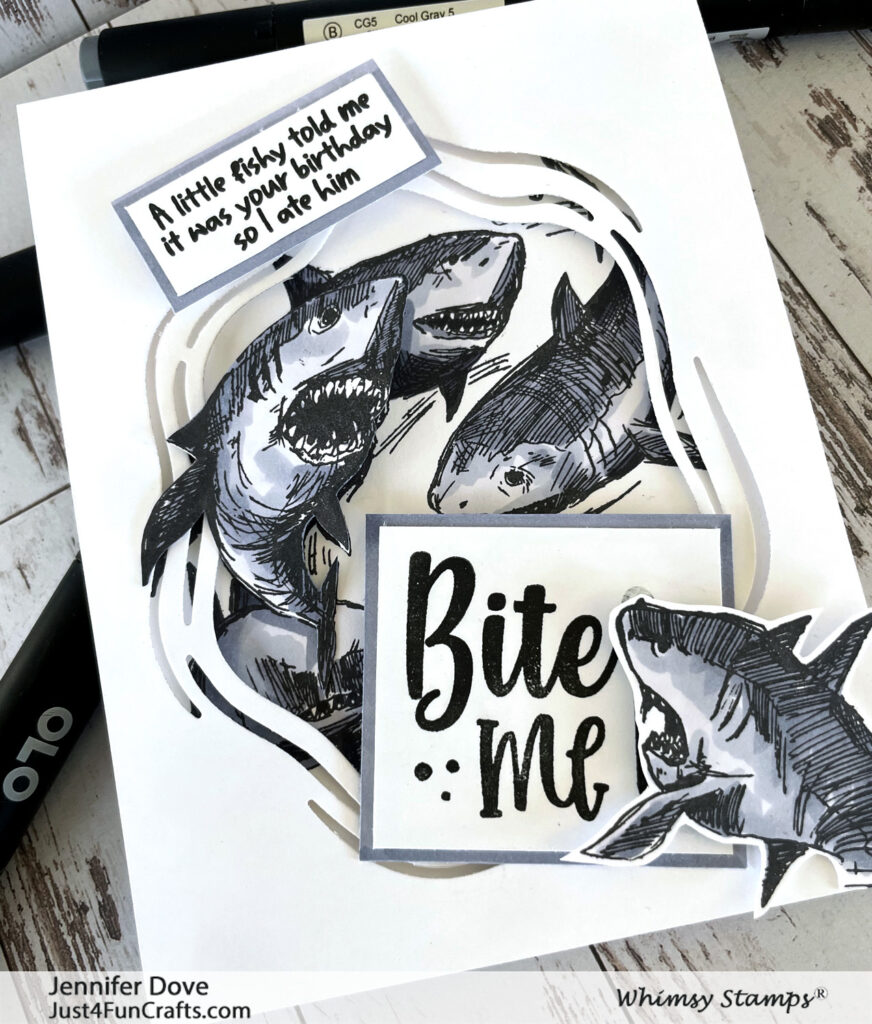 Creating this Card:
This is another quick card to create because the lines from the images tell you where to place the color.  I started out by stamping the group of sharks twice, and the single shark once.  The group of sharks was stamped on a large A2 piece of cardstock as a background, and the others were stamped on scrap paper.  I colored the group, the single shark, and the one shark in the group that I will be popping up.
I die cut the Ripples die and popped it up over the group of sharks like a frame.  After masking and stamping the sentiment from the Bite Me stamp set I layered it on the ripples.  The single shark was then placed over a portion of the "bite me".  I hand cut out the single colored shark from the group of sharks and popped it up out of the ripple, only adhering the tale.  The card was finished off with the fabulous birthday sentiment.
I love getting new dies and stamps.  Be sure and check out the release following the links below.
Shark Week clear stamps
Ripples die set
Bite Me clear stamps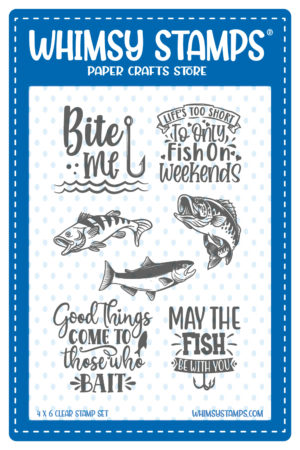 OLO cOLOrs
buy your OLO Markers HERE
C-G1 C-G3 C-G5 C-G7 C-G9
Copic Options
C1 C3 C5 C7 C9