Looking for a fun holiday card to send out from or to the coastal territories?  This one is Claw-some!  Illustrator Dustin Pike is doing it again with his fabulous talent.  These peeking crabs, from Whimsy Stamps, totally have it going on.  Check it out!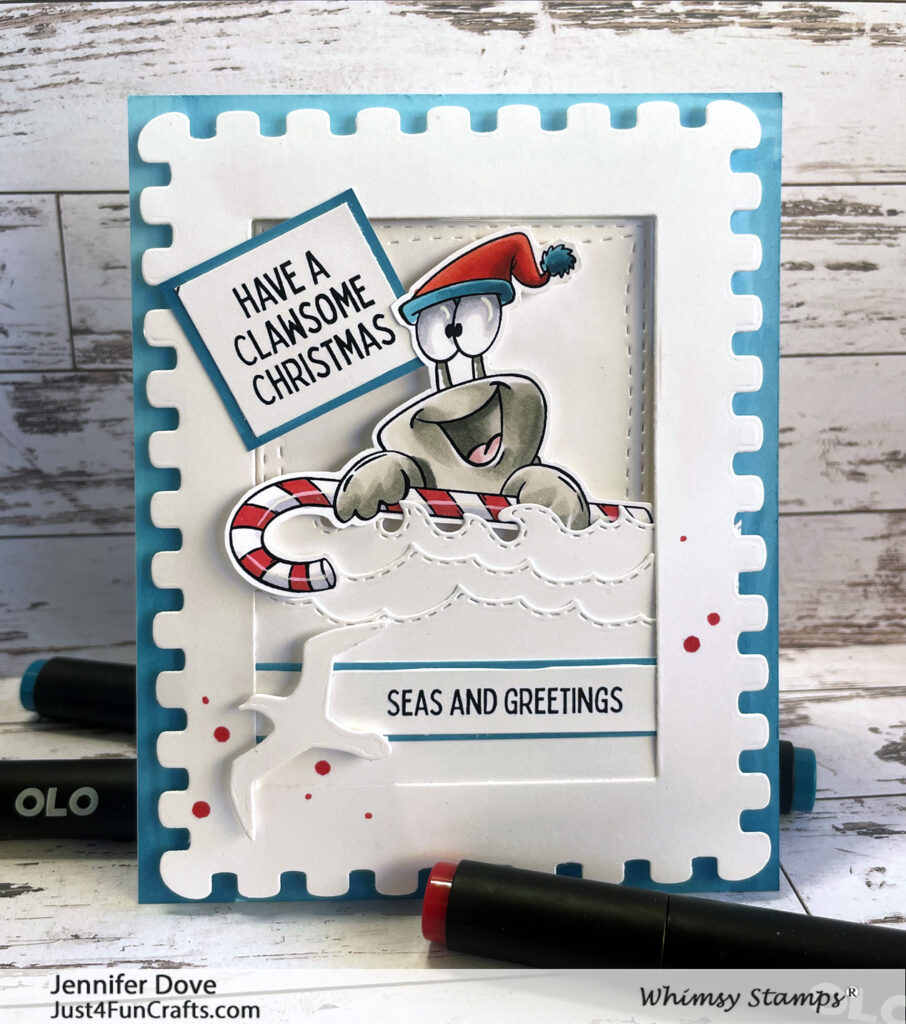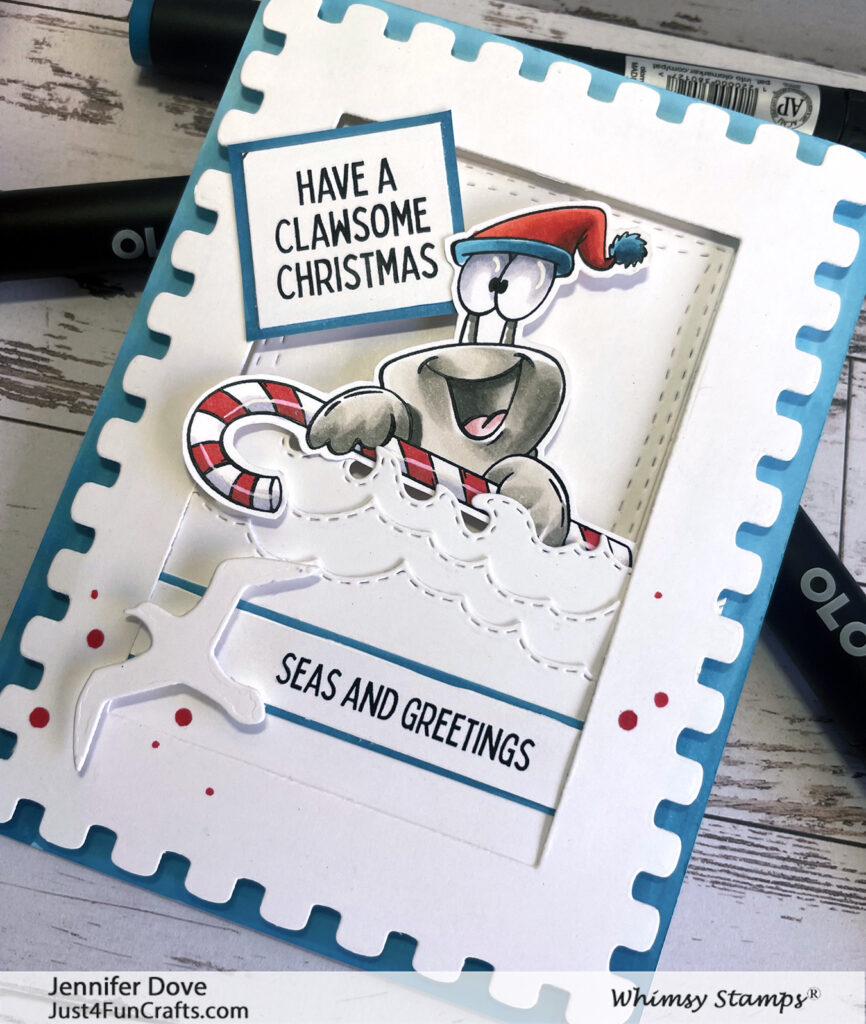 Creating this Card:
I used the Extreme Postage die to create a frame.  It is easy to make a frame as all you need to do is get a smaller die-cut to cut out the center.  For this card I used the Wonky Stitched Rectangle die to do this, keeping the cut out for the center portion of the frame.
The cool Kinetic Straight Waves die were used to make the waves, and adhered under the frame piece.  The frame and waves were popped up off the card front.  Be sure and adhere the inset piece to the card base before you pop it up or you wont be able to slip it under.  The crab was colored and cut out.  I then popped up the crab under the waves.  Bother sentiments from the set were added to the card.  I used the seagull from the Up in the Clouds die set.
Santa Claws clear stamps
Santa Claws outline die
Extreme Postage die set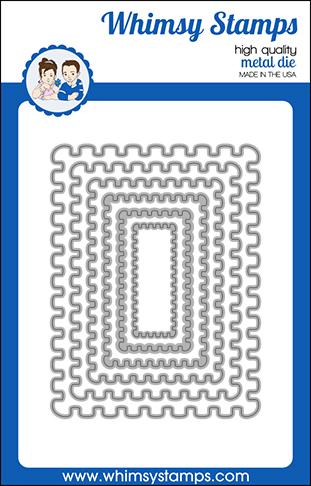 Kinetic Straight Waves die

OLO cOLOrs
BG0.4 BG0.7 BG0.8
R8.1 R8.3
WG1 WG3 WG5 WG7
R0.4 R0.5 R1.5 R1.7
CG1 CG3