Ok, I am in L-O-V-E with so many things about this card!  Let's start with the stamp from Raccoon How've You Bin.  How cute is this little guy?!!  The bold OMG! compliments the sentiment, and gives it a balance.  Then let us talk about the pattern paper, and leaf pile…OLO marker chisel tip F-U-N!
Creating This Card:
I started out by die cutting the Zig Zag rectangle.  using a ruler and the chisel tip of my OLO Markers I created a plaid pattern in all the colors I wanted to use for the fall leaves pile.  Once that was done I cut out a window in the middle (you can use any smaller rectangle die to do this).  I added a bold black frame by coloring scrap paper and adding it underneath the frame.  The frame was popped up on the card base.
On a scrap piece of cardstock I randomly placed each color with the chisel side of the marker in the shape of a pile of leaves, being sure to overlap the colors.  After cutting this out, I popped it up in the frame.
The image of the raccoon was colored and hand cut out, then popped up behind the pile of leaves.  I then added a black colored tree to the edge for interest and balance.  The card was finished off by adding the OMG! die cut, and sentiment from the stamp set.
Raccoon How've You Bin clear stamps
OMG! word and shadow die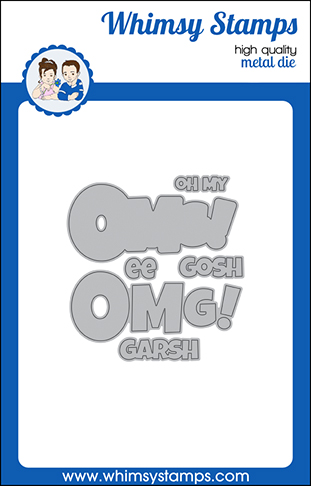 Tree Assortment die

Zig Zag Rectangles die


Buy your OLO Markers HERE
OLO cOLOrs
Chisel – BK
Chisel – YG2.5
Chisel – YG8.5
Chisel – YG8.7
Chisel – OR2.6
Chisel – O2.5
Chisel – YO2.5
Raccoon – CG1 CG4 CG7 CG9 R5.1