Sometimes we need a cute, quick and easy card.  This is it!  How can you resist this face?  He is sending lots of bear hugs your way, and wishing you a sweet holiday.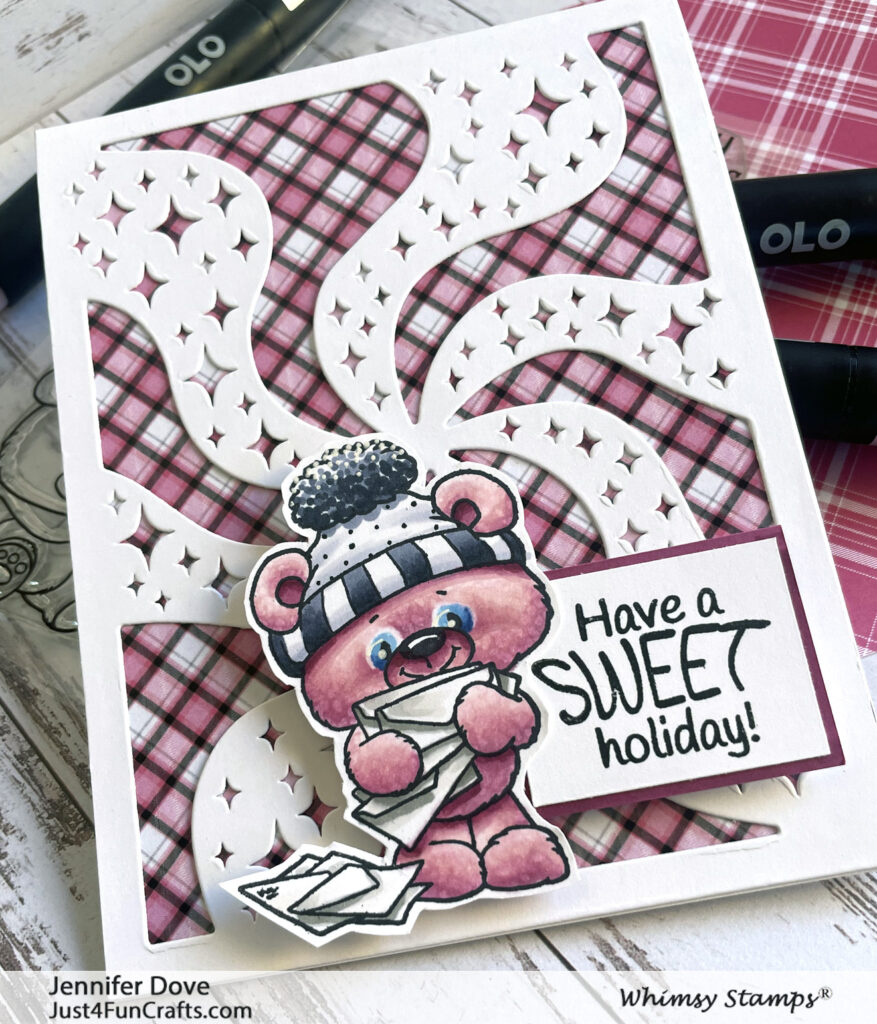 Creating This Card:
This card can't me more simple, so this will be quick.  Die cut the Twinkle Swirl on white cardstock.  Layer the die cut on some fabulous pattern paper, like the Pink Plaid paper.  Adhere to card base.  Color and cut the image, and place popped up off the card front.  Add your favorite sentiment.  BAM!  DONE!!
There is not only a cool stamp set, but also a NOFUSS mask, and an outline die.  Grab what you need while it is available.
Teddy Bear Christmas Sweets clear stamp
Teddy Bear Christmas Sweets NOFUSS mask
Teddy Bear Christmas Sweets outline die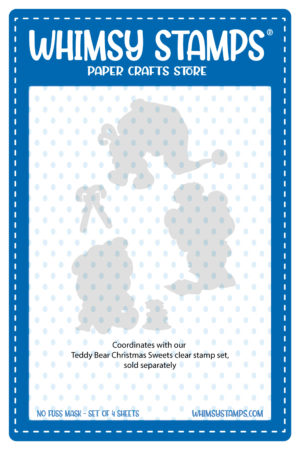 Twinkle Swirl die
Pink Plaids 6×6 pattern paper


Purchase OLO Markers HERE
OLO cOLOrs
R5.1 R5.3 R5.5 R5.7
B4.3
CG1 CG3 CG5 CG7 CG9
WG1 WG3 WG5
Copic Options
R8.1 R8.3 R8.5 R8.7
B9.1
C1 C3 C5 C7 C9
W1 W3 W5