Near the sea we forget to count the days…I love this saying.  I have spent most my life on the coast, and now live far from it.  I can still smell the salt air and hear the seagulls.  The sea is a part of me no matter where I am.
I think this rubber stamp is so pretty, and is part of the new mini Whimsy Stamps release.  It is large enough to create a whole card front, and to add dimension to it I got a little fancy.  I shared the details below.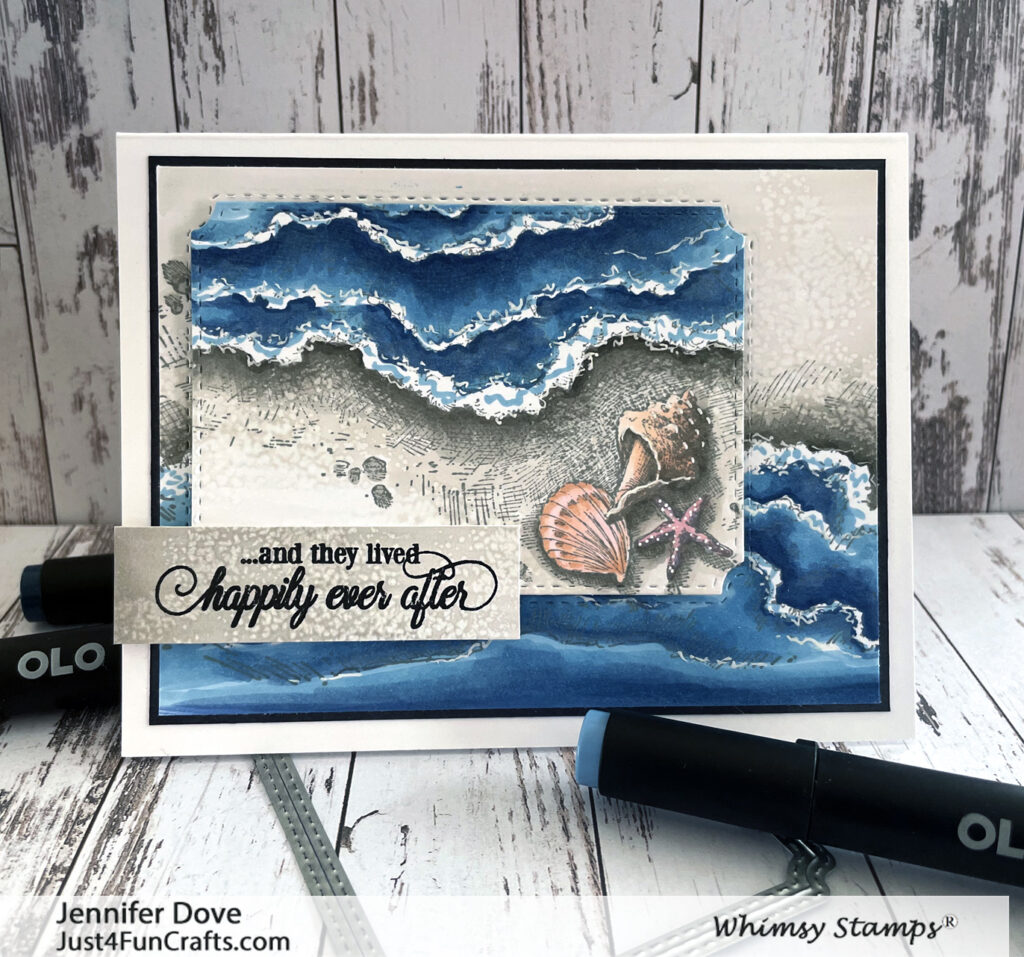 Creating this Card:
Check this out…stamp and color the whole image.  Take the Notched Rectangle die and die cut out a portion, (I made sure to cut out right next to the seashells).  Flip the die cut portion around and pop up back in the opening.  I popped up the cut out with foam tape.  Cool right?  I finished off the card by adding one of the sentiments from the Special Day clear stamp set.  I love the look of this card.
Seashells and Sunshine rubber background stamp
Notched Rectangle die
Special Day clear stamps

OLO cOLOrs
Buy OLO Markers HERE
WG1 WG3 WG5 WG7
B4.3 B4.6 B4.7
R5.3
R0.1 R0.2
White gel pen
Texture Rag and Rubbing alcohol
Copic Options
W1 W3 W5 W7
B91 B93 B95 B97
R83
R11
White gel pen
Texture Rag and Rubbing alcohol