Are you ready for some sunny day fun?  This stamp set is full of it.  These Beach Babes know how to relax and enjoy the moment.  Perfect for summer time.  I know I am ready!  Be sure and check out the details for this card as well as the latest Whimsy Stamps release.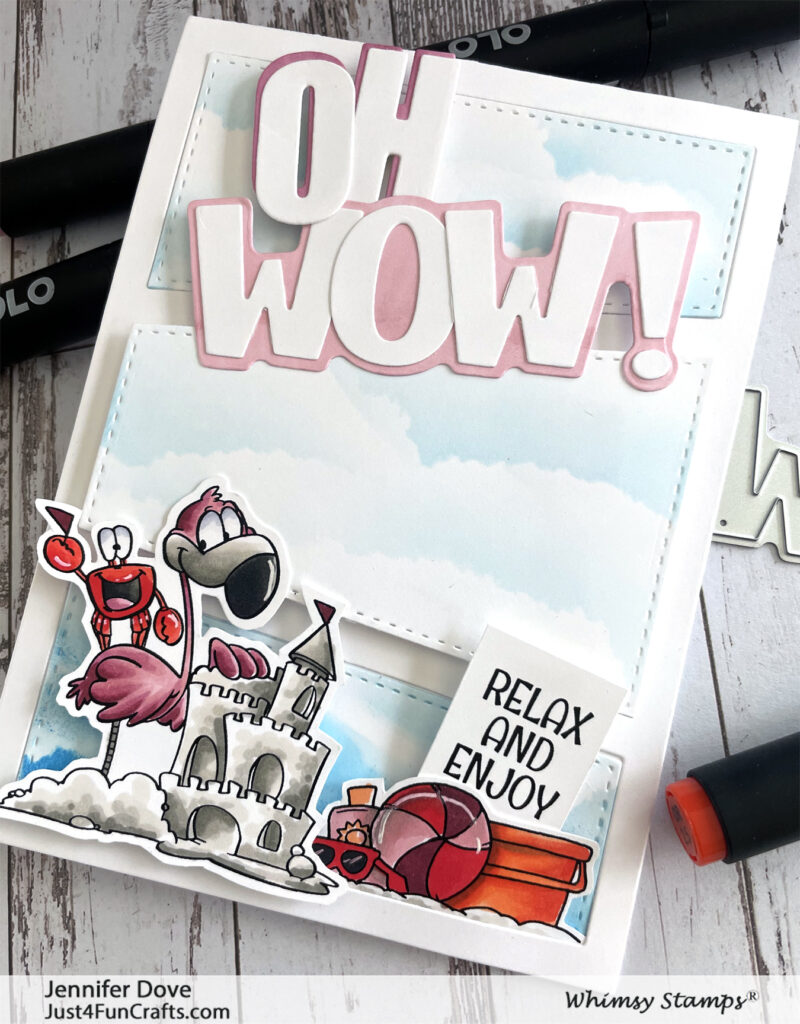 Creating this Card:
I used the inserts from the Wonky Windows die for this card.  Using a paper towels torn edge, a blending brush and ink, over the paper towels edge, will create the effect of clouds.  The layers were popped up as well as adhered down depending on the panel location.  If you use the outer portion of this die as a guide you will get good equal placement.
The Beach Babes images were colored and hand cut out, then placed on the card.  If you notice with all my cards, if you cut things out and leave some white space, fussy cutting is a lot easier.  Cutting up against the image lines takes forever, so white space is a better solution, and easier on the hands.
The large sentiment was using the Wowzers die and the "O" and "H" die from the Bold ABC die set.  The card was finished off with a sentiment from the Beach Babes stamp set.
Beach Babes clear stamps
Wowzers word and shadow die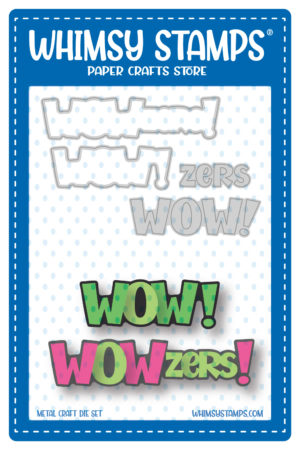 Wonky Windows 4 die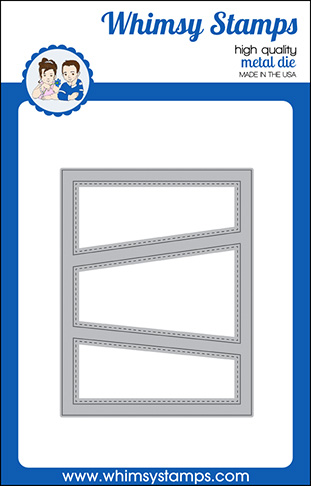 Bold ABC dies


OLO cOLOrs
buy OLO Markers HERE
R5.1 R5.3 R5.5
R0.4 R1.5
W-G1 W-G3 W-G5 W-G7 W-G9
OR1.3 2.5
C-G0 C-G1 C-G3
Copic Options
R81 R83 R85
R35 R46 R59
YR65 Yr68
W1 W3 W5 W7 W9
C0 C1 C3