Are you ready for the May Whimsy Stamps release?  I know I am.  I feel Spring in the air, and am ready to get the canning jars out already.  This Sweet Strawberries stamp set is perfect for all those friends who love to garden.  With the fun combo of colors, and the cutest images, this card turned out super fantastic.
Up here in the mountains where I live. I am still waiting on the snow to melt.  Buried under the snow are some strawberry plants, and rhubarb (a pie in the making).  As soon as I see dirt appear from beneath the snow, I am going to start planting my bulbs while it's still a bit chilly.  It like waiting for water to boil…takes forever!  Spring is coming though, I can feel it.
Creating This Card:
I started out using the new Peekaboo Windows 5 die.  Instead of using the frame, I chose to use the insides with the stitches.  Before I placed them on the card front, I stamped the Gingham background pattern using my Catherine Pooler ink pad.  A little note for a good ink fade – ink up the stamp, rubber stamps work best,  and then use a dry blending brush to remove where you want it to fade prior to stamping.  The top panel was adhered to the base, and the lower two were popped up.  I die cut the OMG! die and colored the shadow with red and the letters in the light teal.  The images were colored using my OLO Markers, and then hand cut out.  I popped up the images, and the complimenting sentiments on the panels.
Sweet Strawberries clear stamps

Criss Cross Gingham background rubber stamp
Peekaboo Window 5 die
OMG! Word and Shadow die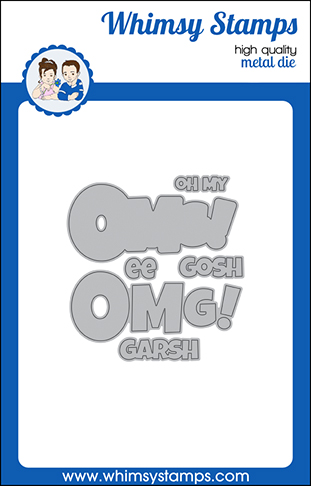 Whimsy Stamps blending brush – small

Catherine Pooler Ink – All That Jazz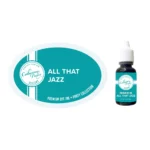 Buy OLO Marker HERE
YG2.5 YG8.7
O7.1 O7.3 O7.7
B2.0 BG2.1 BG2.3 Bg2.4
R0.3 R0.4 R0.5 R0.6 R1.5