You can look at this stamp set two ways.  Send this card to someone who just loves Sushi, or make it a joke card and send it to someone who can't stand sushi.  I prefer the later, but thats how I "roll".  I actually love this Sushi Time stamp set!  This was a fun card to make, and when I saw that Whimsy released this unique set, I was all over it!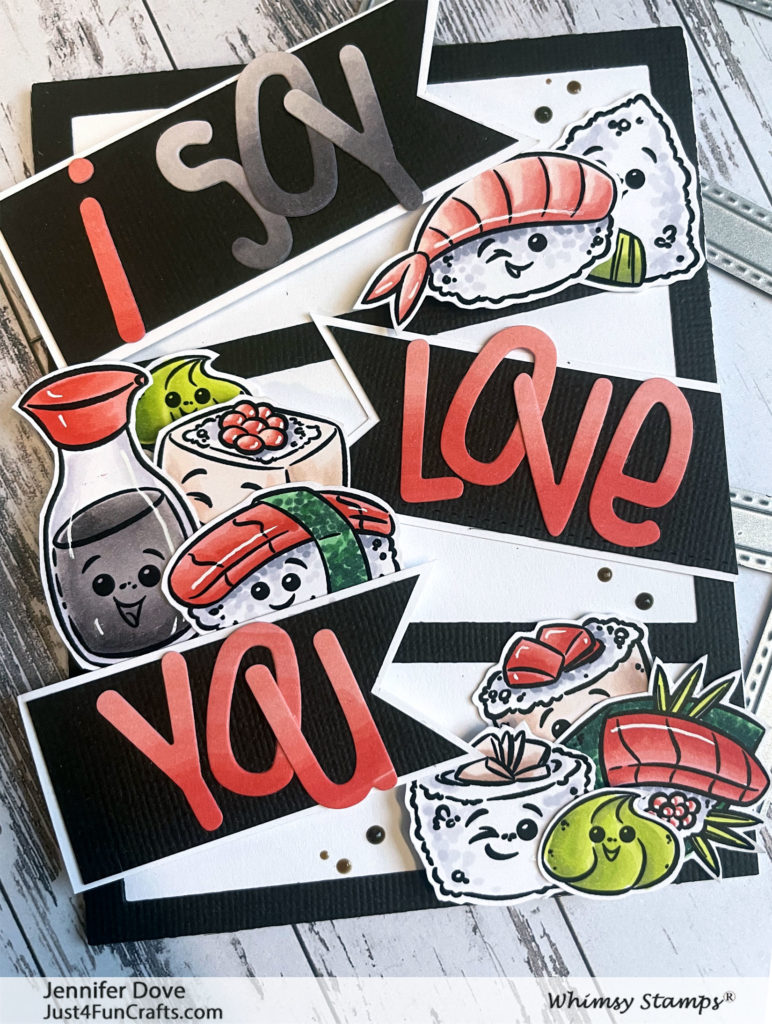 Creating this Card:
I colored up all the images in this set, and even doubled up on a few.  After hand-cutting them out I arranged them on the Wonky Windows 4 die frame.  Because I was going to add so many words I decided to use the thinner Cutie ABC die.  I die cut the words and colored them with my OLO Markers to match.  The words got lost on the busy card, so I placed them on banners so they would stand out.
I finished off the card by adding a few Nuvo Drops in Walnut color to match the frame.
You can find all the products through the links below, as well as the OLO marker colors I used.  Looking to switch to a dependable alcohol marker?  Check out the OLOMarker website.
Sushi Time clear stamps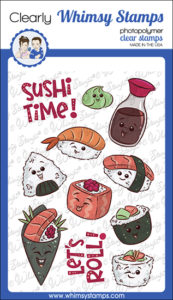 Wonky Windows 4 die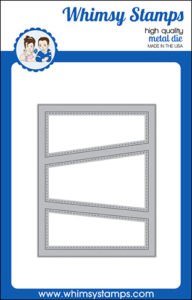 Cutie ABC die set
OLO Marker

OLO Marker cOLOrs
R0.1 R0.3 R0.4 R0.5
RG3 RG5 RG6 RG7
CG0 CG1 CG3 CG5
YG2.1 YG2.5 YG8.5
G1.4 G1.7 G1.8