Looking for that perfect card for that "out of this world" sexy thang in your life?  Maybe this will do the trick!  This bold card is not of this world, and uses a fabulous background stamp, and some fun dies.
You might want to check out the products I used to create this card, using some of the Whimsy Stamps latest release.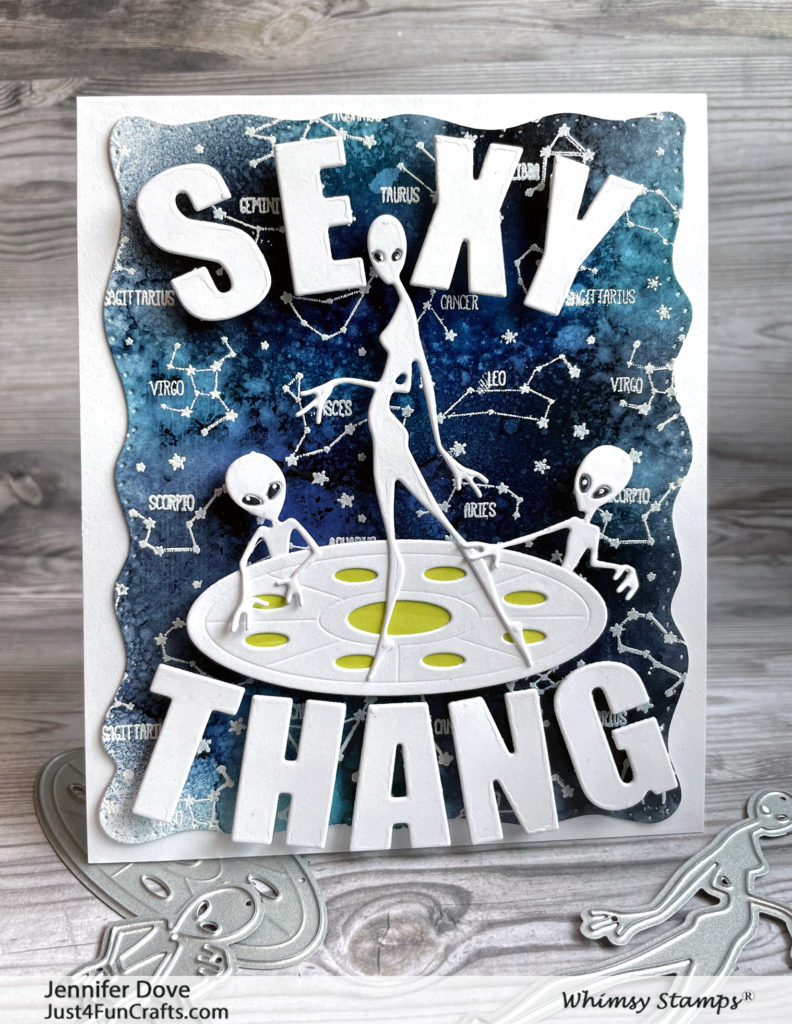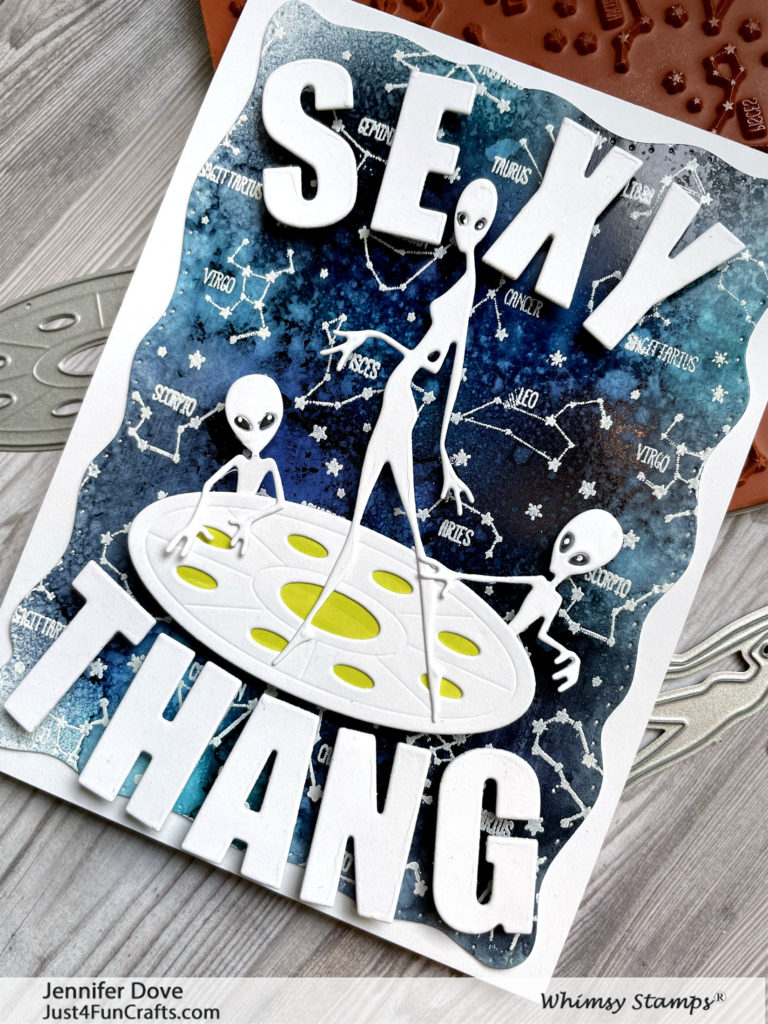 Creating this Card:
I created the background paper using alcohol ink and rubbing alcohol.  A quick way to create this paper is to drop alcohol ink, (or air brush using your alcohol markers), onto glossy paper, and then spritzing with 91% rubbing alcohol.  The key is the glossy paper, and once the ink is dry be sure and brushed it with corn starch to remove any sticky residue left over from the ink.
If you love to make your own backgrounds, you might find this a cool addition.  For this card I stamped the Celestial Zodiac background stamp using an embossing pad, and added white embossing powder to it.  Once heart set it becomes one with the paper.  To create the shape of the background paper I used the Wavy Pierced Rectangle die, and then popped it up.
The only thing left to do was too die cut everything out of white card stock.  I started with my favorite alphabet dies, Bold ABC, and popped them up on the card front.  This helped define the space I had left over.  The ufo landing pad was then die cut from the UFO die set, and the little circles were colored in yellow, and then this layer was also popped up.  The aliens from Space Aliens were die cut and added to the card to finish it off.
Celestial Zodiac background rubber stamp
Space Aliens die set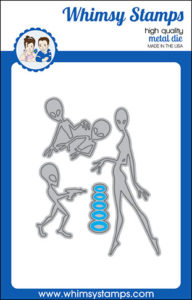 UFO die set
Wavy Pierced Rectangle die

Bold ABC dies