Let me interpret for you.  Eep!  Urp! is slang for "hello Earthling"…no, for reals!  I have heard this language before.  I think Whimsy Stamps is in communication with some out-of-this-world little strange green people.  If you are into things from beyond, or know someone who is a bit beyond, then you are not going to want to miss this release.
Creating this Card:
How about a fun layout using mainly all dies, and some fun pattern paper.  The only coloring on this card is the little green guys.  I started out by die cutting one of the cool papers in the Lost in Space paper packet, using the Observation Deck Slimline die.  Using this same die,  I die cut white and green cardstock, and then reassembled it using the different cut-out pieces.  For the background I chose the pink martian planet paper from the paper packet.  It fit perfectly in the die-cut window opening.  This layer was then added to a green, white and a patterned purple paper (from the packet) to compliment the main frame.
Once the layers were adhered I placed them onto the card base.  I die cut a few of the little aliens from the Space Minions die set, and colored them using my alcohol markers.  Using the Cutie Alphabet die set, and the Lost in Space patterned paper, I created the words to match the background layer.  I thought the white space needed a little something, so I added a few Nuvo Drops to finish it off.
Slimline Lost in Space paper packet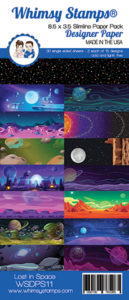 Observation Deck Slimline die
Space Minions die
Cutie Alphabet die set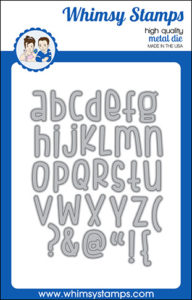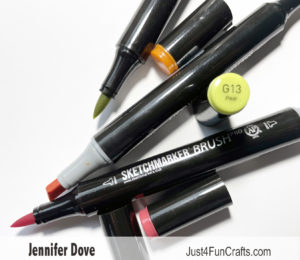 Sketchmarker Brush Pro alcohol markers
MarkerUniverse.com  DOVE10 for 10% off your order
CG5 CG7 CG9
G11 G12 G13