I am starting to work on my November and December 2021 Jenn Dove's Boot Camp, (formerly called Copic Boot Camp), coloring events.  Four days of hard-core coloring with alcohol markers, such as Sketchmarker Brush pro and Copics.  This is just one of the images we will be coloring during this years event, and teaches transparent objects such as jars and balloons.  I thought I would give a sneak peek to tease the attendees that are already registered.
If you are interested in attending one of my events there are a couple seats left in early December.  I have been hosting these sold out events for over 10 years, and they keep getting better and better.  Coloring, fabulous sponsors, new friends, food and fun!!  You can find all the information under the Jenn Dove's Boot Camp tab above.  This is not your regular "retreats"…this is an all-out event the you will never forget.  From the basics to advanced, come meet 70 people that share your passion for coloring!  Register Here.

Creating this Card:
First thing is to print out this adorable Penguin Flies penguin 3 1/8″ tall, and then stamp the Atlas Jar right over it.  This gives you your complete image to color.  Once colored I hand-cut it out with scissors and popped it up on the Wonky Stitched die cut layer.  I wanted the scene to cary over, so I continued the mountains I had in the jar.
The white colored panel was adhered to two blue cardstock layers.  I wanted to carry through with the blue colored theme, so I stamped both the Snow Flurry, and Tartan Plaid background stamps in blue.  Both were layered in blue cardstock and adhered to the card base.  the penguin layer was then added.
I finished off the card using some colored chipboard words, any sentiment would have worked wonderfully.  I hope you like this card as much as I loved creating it!
Penguin Flies DIGITAL stamp

Atlas Jar clear stamp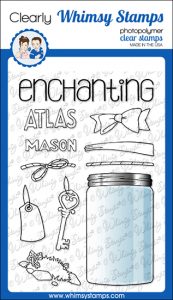 **You can use the Altas Mason die for this set for so many thing, but because of the balloons coming out of it, you will have to simply hand cut it out.
Atlas Mason Jar die

Snow Flurry background rubber stamp
Tartan Plaid background rubber stamp

Wonky Stitched die set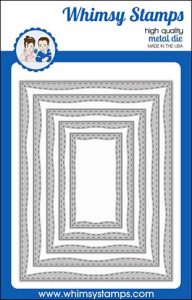 I used both Sakura white gel pen 10, as well as Dr. PH Martins white paint for the white on the jar.
Sakura White Gelly Roll Pen 10

Copics:
Y21 Y15 Y26
W1 W3 R11
C1 C3 C5 C7 C10
B91 B95 B97
BG0000 B000 B00