Just warning you this post is a long one, but very worth it, and I am definitely encouraging you to buy stuff!  There are so many things to talk about, and I will try not to forget anything.  For this card I worked with an amazing card base from The Stamp Doctor, and the fabulous stamps and dies from Newtons Nook Designs.  I know that you will want to try your hand at creating with these items, so scroll below for the details.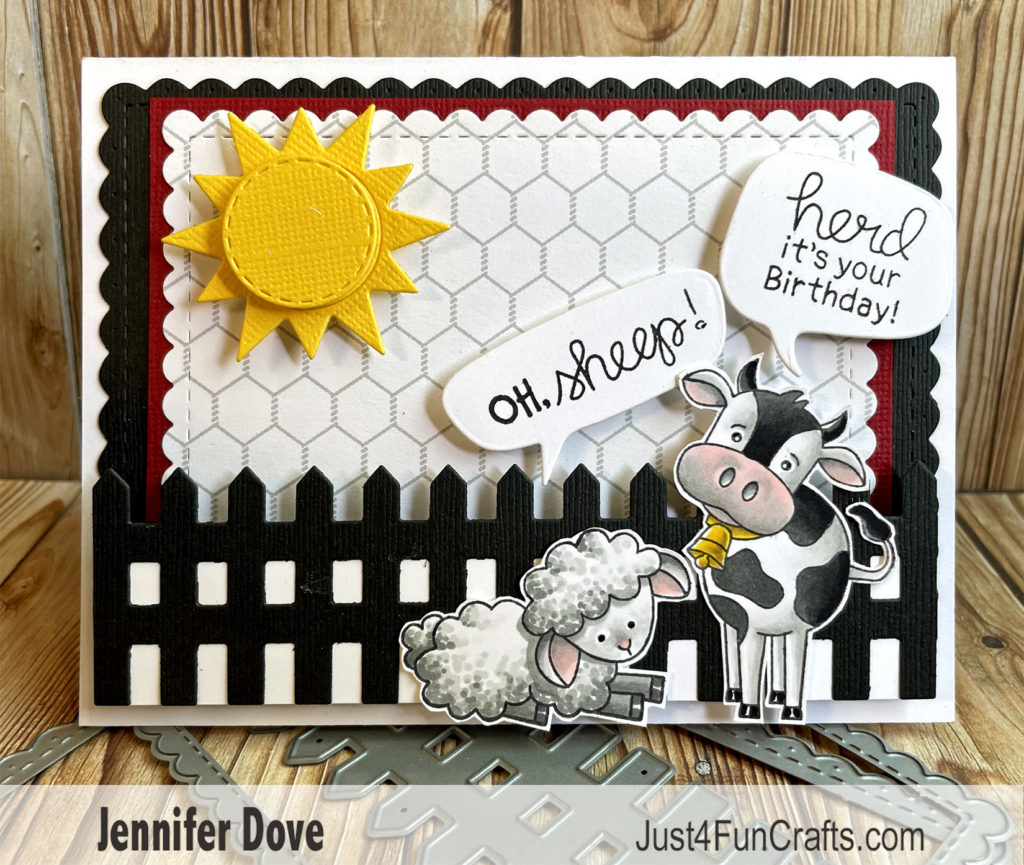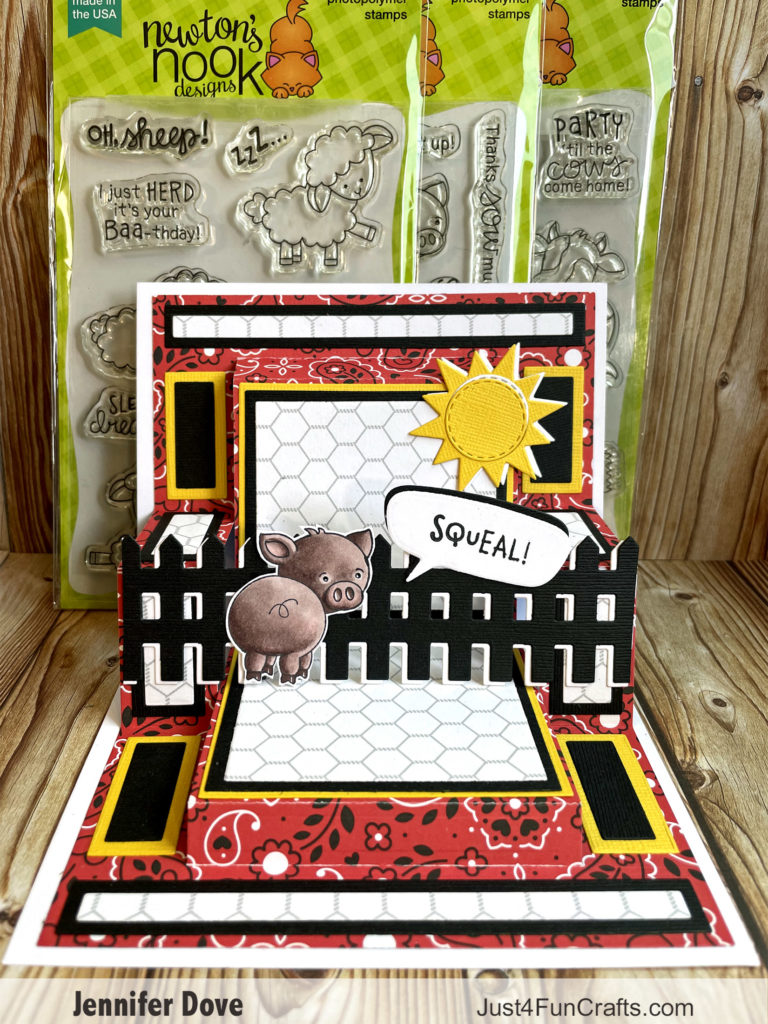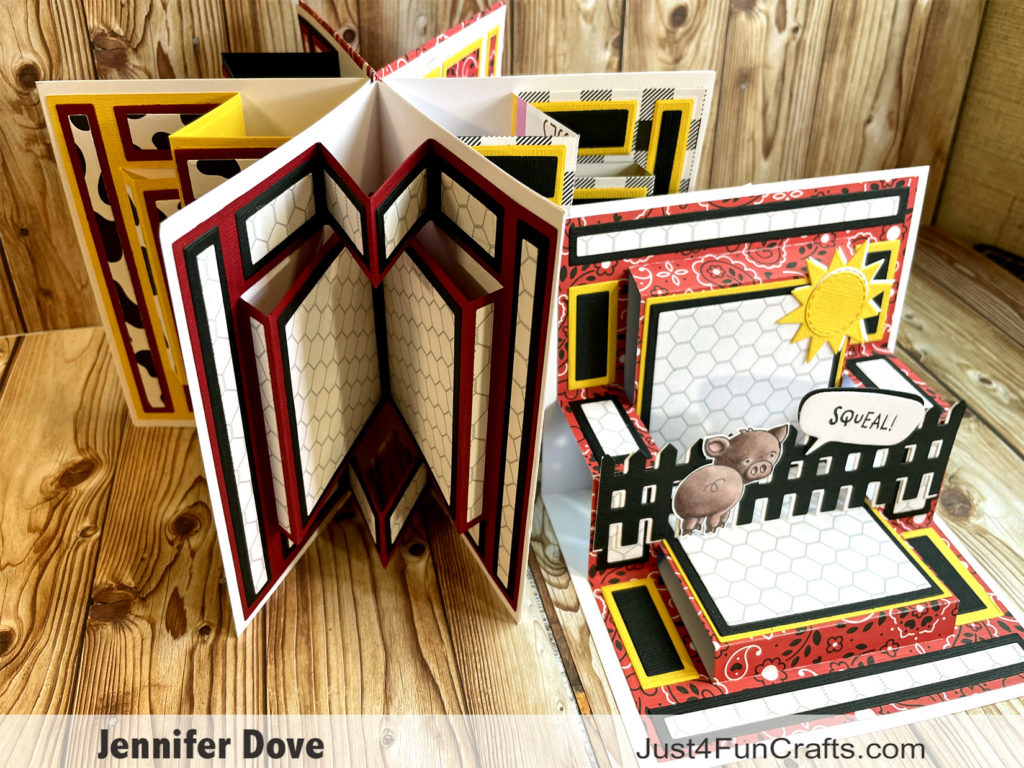 Creating the Card:
With so many different photos posted I thought I would break it down a bit, so let me start with the card.  This card is a standard A2 horizontal fold, and I decorated both the outside as well as the inside.
Card Front:
In order to create the outside of the card I started with Newtons Nook Framework die set.  I used the larger scallop.  In the photo you see two scallops (my bad…I used another companies scallop die for the second layer).  You can easily use the two larger dies in this Framework die set.  I added the fabulous Fence die to the front of the card, and backed it with white cardstock so that it wouldn't get lost on the background paper.
After stamping one of the cows, and one of the sheep from both the Moo and Baa clear stamp sets, I colored them up and cut them out.  You can purchase the outline dies if you prefer to not hand cut.  If you look at the sentiments in the sets you can see I chose one from each and stamped them on the Comic Speech Bubbles from Whimsy Stamps.  To add a little more color,  I die cut the sunshine from the Sky Scene Builder die set.
Card Inside:
You are going to want to scroll down a bit to get more info on what was used to create the actual inside layer of the card, but let me give you the scoop of what was used to decorate it first.  You can see its just a repeat of products from the outside of the card except I added a piggy from the Newtons Nook Designs Oink clear stamp set.  I was careful where I adhered the products as I didn't want to obstruct the interactive portions of the layers.
If you are wondering, the paper I used for both the card and mini album is from Doodlebug Designs, and is call On the Farm.  You would need the 12″ x 12″ paper packet in order to use the Center Pop Out die.
Now you can head down the post and I will tell you a little about this wonderful Center Pop Out die that I used to create the card inside (as well as the mini album).
All these Newtons Nook Designs and Whimsy Stamps products can be purchased through Simon Says Stamps, or directly through the companies online stores.
Oink Clear Stamps – Simon Says Stamp
Oink Outline dies – Simon Says Stamp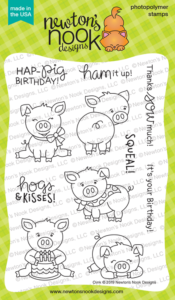 Moo Clear Stamps – Simon Says Stamp
Moo Outline dies – Simon Says Stamp
WANT IT NOW Buy direct through Newtons Nook Designs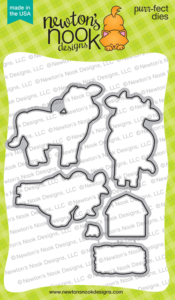 Baa Clear Stamps – Simon Says Stamp
Baa Outline dies – Simon Says Stamp

Sky Scene Builder – Simon Says Stamp

Framework die set – Simon Says Stamp
 Center Pop Out die:
For the card I used an AMAZING die that was designed by The Stamp Doctor, called Center Pop Out.  As you can see above you can use it not only for a creative card insert, but by repeating the assembly steps for multiple "cards" you can then adhere them together to create this Carousel Mini Album (also known as Star album).  All you need is the die, some 8.5 x 11 (or larger) paper, and a regular die cut machine.  The instructions on the packaging, as well as in the video below, make it pretty easy to get the perfect fold and assembly.
When I first started designing cards using this die, I didn't think I "needed" the layers to go with it, but it helps to make the layering a breeze.   When the album was done I decided to add some covered chipboard to the outside of the book to give it extra strength, and more of a book appearance.
Be sure and watch the video below for assembly instructions so you can see just how easy it is.
20% OFF – COUPON CODE – JUST4FUNCRAFTS *excludes sale items and gift cards
Center Pop Out die plus layer options – The Stamp Doctor
Other items:
Comic Speech Bubbles die set – Whimsy Stamps

Sketchmarker Brush Pro alcohol markers
You can purchase at MarkerUniverse and use coupon code DOVE15 for 15% off your order (exp. July 15, 2021).