Hello there, I know it has been a while.  I thought I would pop in and share some fun products from the latest release.  Because I have been traveling, my time has been a bit limited.  Now that I am settling back in, I thought I would get caught up on some creativity.  For this post I thought I would show off this fun card with a 4th of July theme.
Creating this Card:
When starting this card I had no clue what direction I was going to go with it.  I chose to take just one of the gnomes from Gnome Party Row clear stamps, and have him peeking out from behind the festive banner from Fill a Wagon.  The "Fill a" serious from Whimsy are very neat because you can use the elements in the sets in so many different ways, and in different combinations.
The background was airbrushed (but can be sponged), using the Speckled Star stencil, and then die cut using the fun Zig Zag Rectangles.  These layers were placed on the card base with red and blue layers in-between, and then the banner was added to the front.
The star banner in the upper corner was created using the Upon a Star die, and two layers.  As a result it pops off the yellow layer a bit more.   It is almost like the "smile" sentiment from Selfie die set was made for the star layer because of  its slight curve that fit perfectly in with the stars.
Speckled Star stencil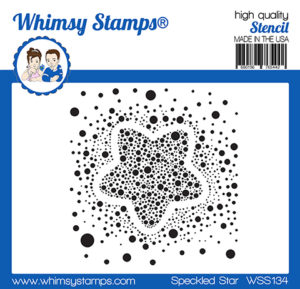 Gnome Party Row clear stamps
Fill-a-Wagon clear stamps
Upon a Star die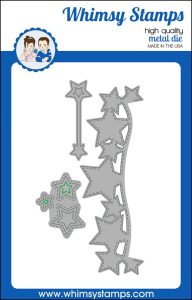 Selfie die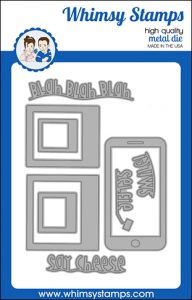 Zig Zag Rectangle die
Sketchmarker Brush Pro – Marker Universe
Coupon Code Dove15 for 15% off your order until July 15th 2021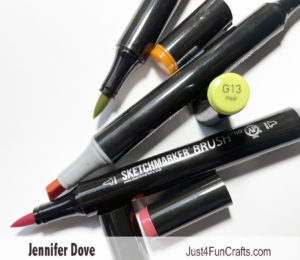 Sketchmarker Brush Pro
B100 B101 B92
Y52 Y53 Y54
R100 R101
R81 R83
NG5 NG7 NG9
WG5 WG7 WG9