Have you had a chance to check out the Octopi Guys clear stamp set?  For all of you that love outline dies, that is one of the options in this past release.  I decided to combine it with the Octo Elements as they go so nicely, and definitely do compliment.  This bright and cheerful card was created in stages, and if I had to do over again I would coordinate the colors a bit better, but all and all I love all the products combined.
Card Inside
Creating this Card:
The new Slimline paper packet Under the Sea, sets the stage for this card.  I placed a panel of the paper on the front of the card, and then die cut out the opening using the Octo Elements outline die.  Once the opening was created I stamped and colored the life ring from Octo Elements, and then die cut it out.  This was then placed over the opening.  You can easily turn this into a shaker card, but I decided to place an octopus on the inside of the card instead.
After coloring and cutting out two of the Octopi Guys, I used the outline dies to cut them out.  They were both placed onto the card.  Using some seaweed from Build and Ocean die, I placed it around the octopus on the inside of the card.
To finish off the card I used my favorite Bold ABC dies to finish off one of the sentiments in the set.  I know this card is a bit over the top, but I still had to share as these fun Octopus are hands-down…or is that hands-up…the best!
Octopi Guys clear stamps
Octopi Guys outline dies

Octo Elements clear stamps
Octo Elements outline dies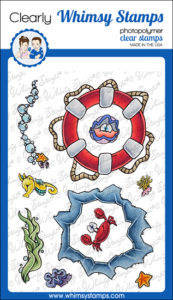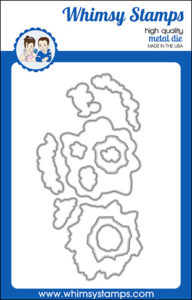 Under the Sea – Slimline paper pack
Bold ABC dies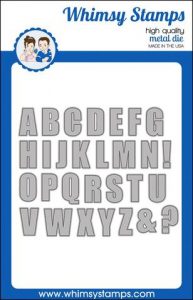 Build an Ocean dies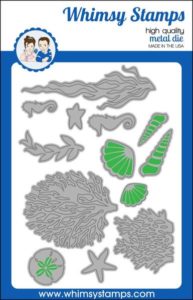 Copic markers:
RV34 RV17 R39 R59
Y35 Y38 YR04 YR07
C1 C3 C5
BG11 Bg13 BG15 BG49
BV20 BV23 BV25 Bv29 R11
R14 R24 R27
E31 E35