Do you need a hug?  I was thumbing through some of the fabulous images that we colored at my Jenn Dove's Boot Camp, and came across this cute, grumpy crab that needed a card.
This is one crabby crab, and definitely looks like he needs a hug don't you think?
Creating this Card:
The front of the card was created by first stamping the torn paper opening from Octo Elements stamp set, and then masking it off with note paper.  Seashell background was used to create the pattern on the front by first stamping it in dark brown, right over the masked portion, and then die-cutting the center of the torn paper using the Octo Elements outline die.
The dots on the star fish were colored in red, and then a shadow was added around the stamped torn paper image, to made it look dimensional.  A little more color was needed, so I added some color to a wave from Kinetic Straight Waves die set on the bottom, and a colored shell panel on the top of the card.
Do you see what I did?  I used the letters from the UGH! Word and Shadow die, and did a little switch-a-roo by changing it to spell "HUG".   I used the question mark was from the Bold ABC die set to complete the sentiment.
Crabby Cranston digital stamp was the perfect addition for this card theme, and I love how he is peeking out from the inside.
Crabby Cranston DIGITAL stamp
Seashell background rubber stamp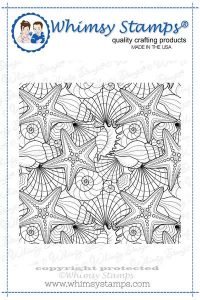 Octo Elements die set
Octo Elements Stamp set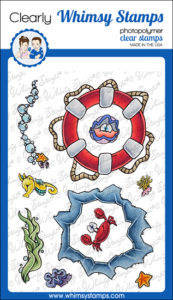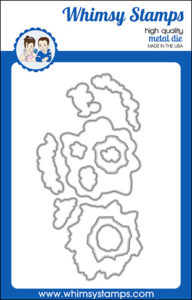 Kinetic Waves Straight die set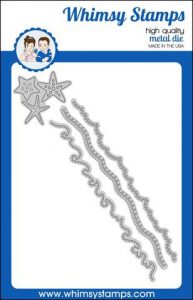 UGH! Word and Shadow die

Bold ABC die set
Copic Markers:
Crab R11 (tip to palette) R24 R29 W5
Sand W1 W3
Island BV29 100
Sea BG0000 B000 B00 B91 B95
White Gel Pen