Sharing a bubbly cutie pie with you today using one of La-La Land Crafts new release stamp sets, paper and dies.  I thought this would make a nice little gift for someone, and I just couldn't wait to use the gift bag die.  Now I have something to give when the time is right.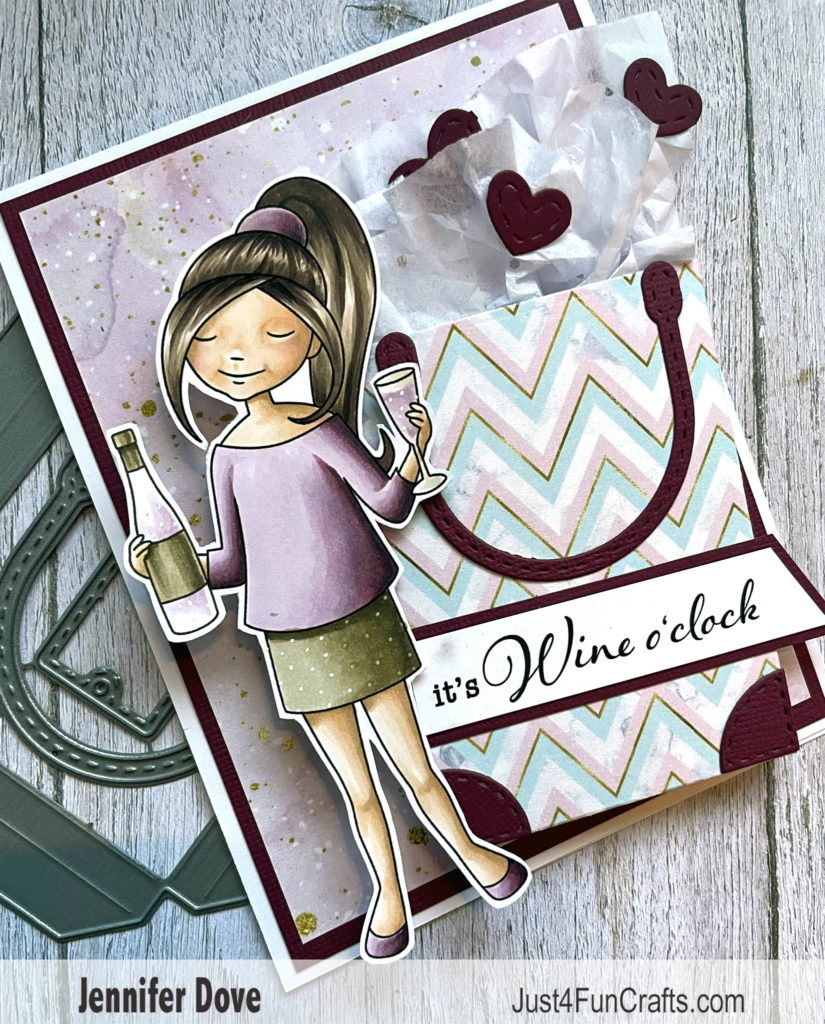 Card Details:
You must check out the new release from La-La Land, as it is just fabulous.  Using a few from the release, I created this card.
For the gift bag on the card I used the Gift Bag die.  This die can be used like I used it on this card, or you can cut out two pieces (a front and a back), and it will turn into an actual little gift bag.  It is big enough for a gift card and a couple pieces of thin chocolate.
I added Cheers Mona with her bottle of wine to the card, because I thought it would go well with the small bottle of wine I had in my stash (for a rainy day).
The colors I chose went nicely with the paper pack Sparkle & Shine, and I loved the gold elements in the paper that matched the wine bottle top perfectly.
Using the Heart Garland die, I added the finishing touches to the tissue that I placed in the gift bag.  It was hard to keep the appearance of the card simple, giving it a clean look because I wanted to add more more more…but in the end simple was best.
You can find all the delicious products below, and be sure and check out the whole release.  Some robots just might be coming soon, as they are on the work table.  Beep Beep!
Cheers Mona rubber stamp

Gift Bag die set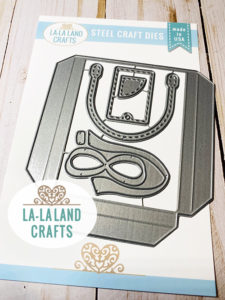 Heart Garland die set

Sparkle & Shine paper pack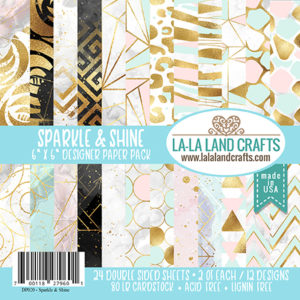 Copic Markers:
E50 E51 E53 E55 R11 Skin
E42 E43 E44 E47 Hair
RV91 RV93 RV95 R56 RV99
E81 E84 Y28 E87