I couldn't wait to share this new DIGITAL stamp by Twistoon.  He is such a character.  I love wacky and wild and a bit loony and cRaZY and all of Lisa's characters fit the bill.  If you want a giggle or two be sure and check out her online store for some instant gratification.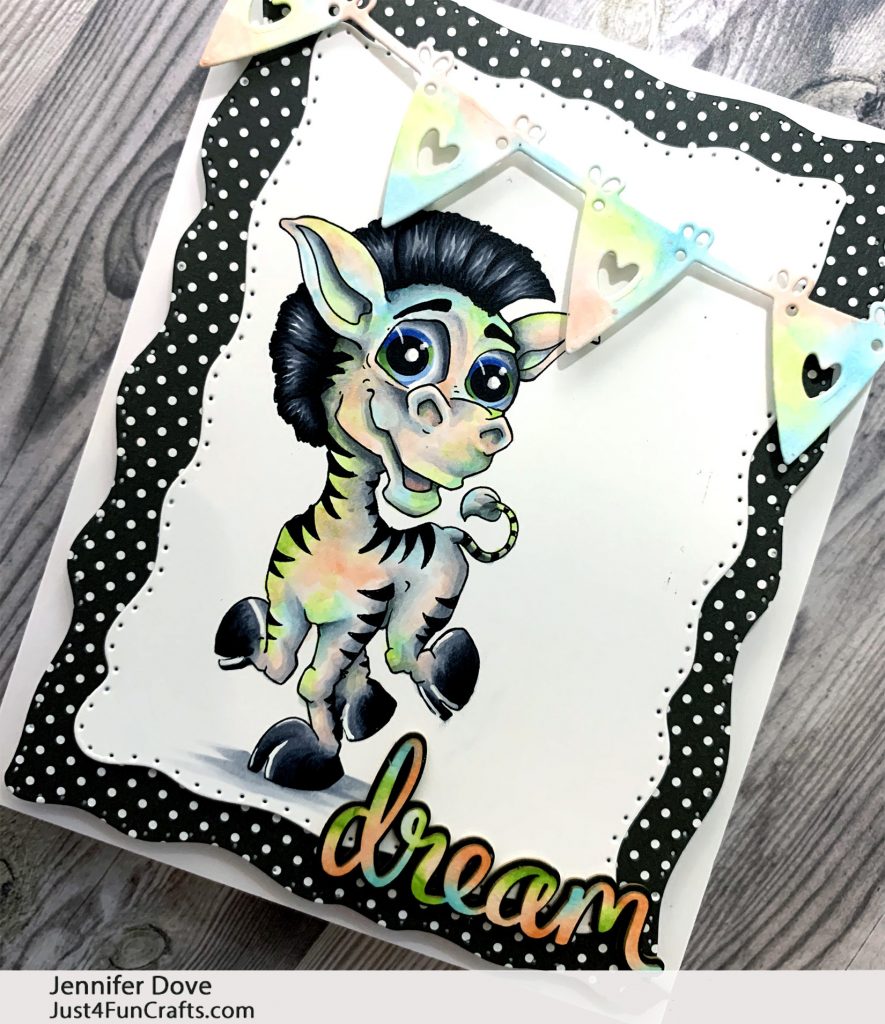 Coloring the Card
I thought I would do something different for this card.  I wanted a less vivid rainbow effect so I started by printing my image and coloring all the "black" areas with my gray markers.  For the rainbow portion I used 3 colors from my copics in a different fashion.  Check it out.
I fill a waterbrush pen with rubbing alcohol, and I used 91% for this.  The inside of my marker caps aren't necessary clean, but I use the ink on the inside of the cap  for this technique so it is cool to have dirty markers.  By picking the color up with the "waterbrush" pen and then applying it to the paper I am doing double duty, using the cap ink and cleaning out my caps.
I should have done the "black" coloring last because it tends to smear…but I didn't.  The fun thing behind this technique is that it thins the Copic colors out and makes them more like a watercolor.  Where the colors overlap they blend too.
My favorite waterbrush is the medium Zig and I have added a link below.  I also have found that if your waterbrush has ever been used with water this doesn't work so buy one specifically for your alcohol markers.
If you want to have fun with this wacky Zebra you can find it at the link below.
Creating the Card
Here is a quick and easy card.  I used the Wavy Nested Frames from Whimsy Stamps for the two layers of this card.  The second layer is popped up for dimension.  I die cut a banner using the new Slimline Bunting dies in white and used my technique from above to color it up.  The last thing was to add a little sentiment and I used a chipboard sentiment from my stash.  Easy Peasy!  I hope you enjoyed!
Zac the Zebra Digital Stamp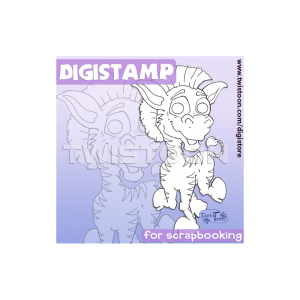 Zig Brush2O Water-brush – Medium

Whimsy Stamps – Wavy Nested Frames die set
Slimline Bunting Borders die set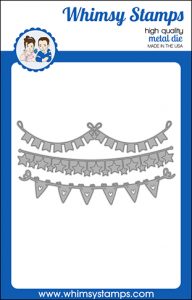 Copics
R02 YG03 B00 and waterbrush with 91% alcohol
C1 C3 C5 C7 C9 C10 100 Wacky Zac
B21 B24 B26 eyes