Some people tend to stay away from stamps that require a lot of coloring, but I tend to gravitate towards them.  Something about taking the time to color gives me time to breathe deeply and relax.  Maybe that is just me.  The great thing about the Polka Dot Pals by Barbara Sproatmeyer is that you don't always have to choose the main image, you can choose the accessories and create your own simple design.  Be sure and check out the whole line of stamps at Whimsy Stamps HERE.
Did you know that the Polka Dot Pals sets are mostly all interchangeable?  Fabulous way to get more for your buck!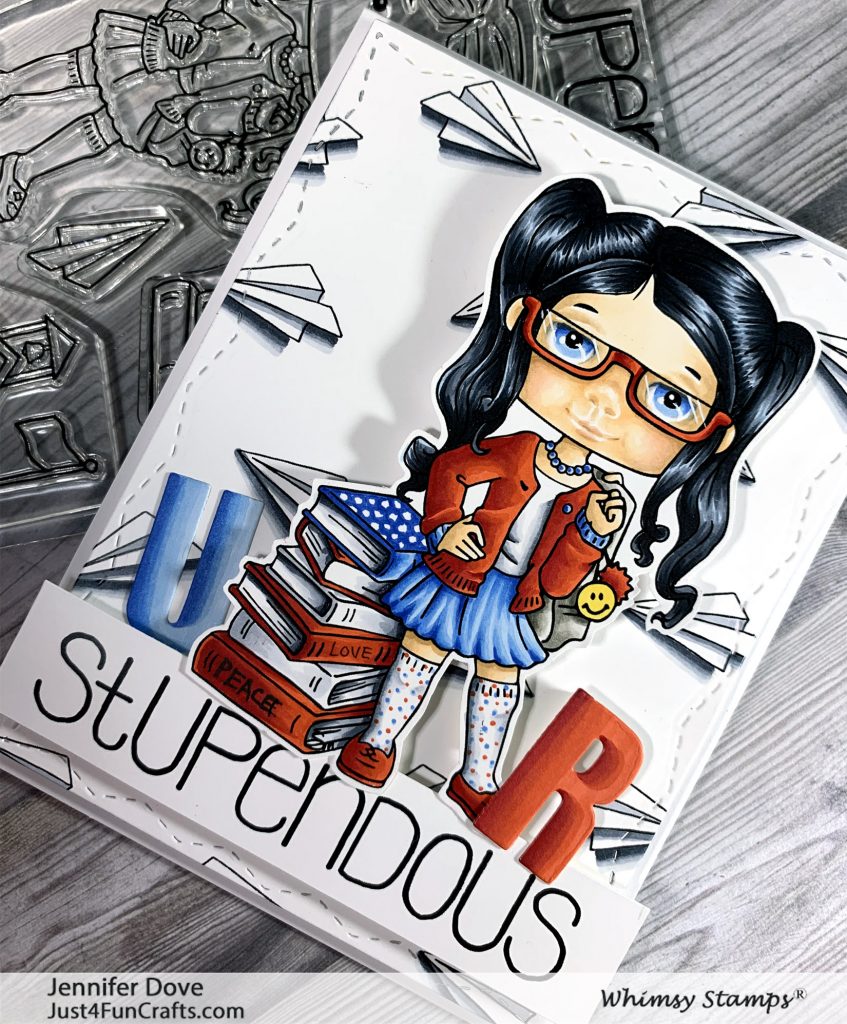 Creating the Card:
Check this out.  Using the little paper airplanes from the set Polka Dot Pal – Delia I random stamped the background and then just colored it with a few gray markers.  this layer was cut out using the Zig Zag Stitched rectangle die.
I stamped and colored the book pile and Delia with glasses and then colored it up.  You can see on this smart girl I decided to create my own style face.  This is totally optional and is super cute without the face too.  Once this was colored I simply hand cut it out and popped it up on the sentiment that comes with this set.  I added the "U" and the "R" from Bold ABC dies.  I think this is the cutest little card.
The products are currently available at the Whimsy Store if you are interested in getting your relax on!
Polka Dot Pal Delia clear stamp set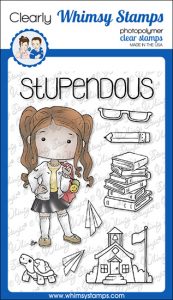 Zig Zag Stitched Rectangle die set
Bold ABC die set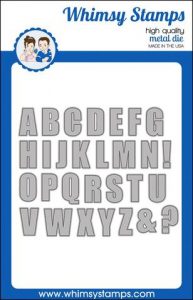 Copic Markers:
E50 E51 E53 E55 skin plus R11 cheeks
C1 C3 C5 C7 eyes  plus C10 hair
B21 B24 B26 eyes
R05 R27 R29
Y15
W1 W3 W5 W7 bag