A little howdy goes a long way, and this just might be the perfect set to do it with. There aren't a lot of good ol' country stamp sets out there, so snag this one up and let all your friends know you are sending out a "howdy pard'ner".  Check out all the elements in this set below, a little something for that country heart.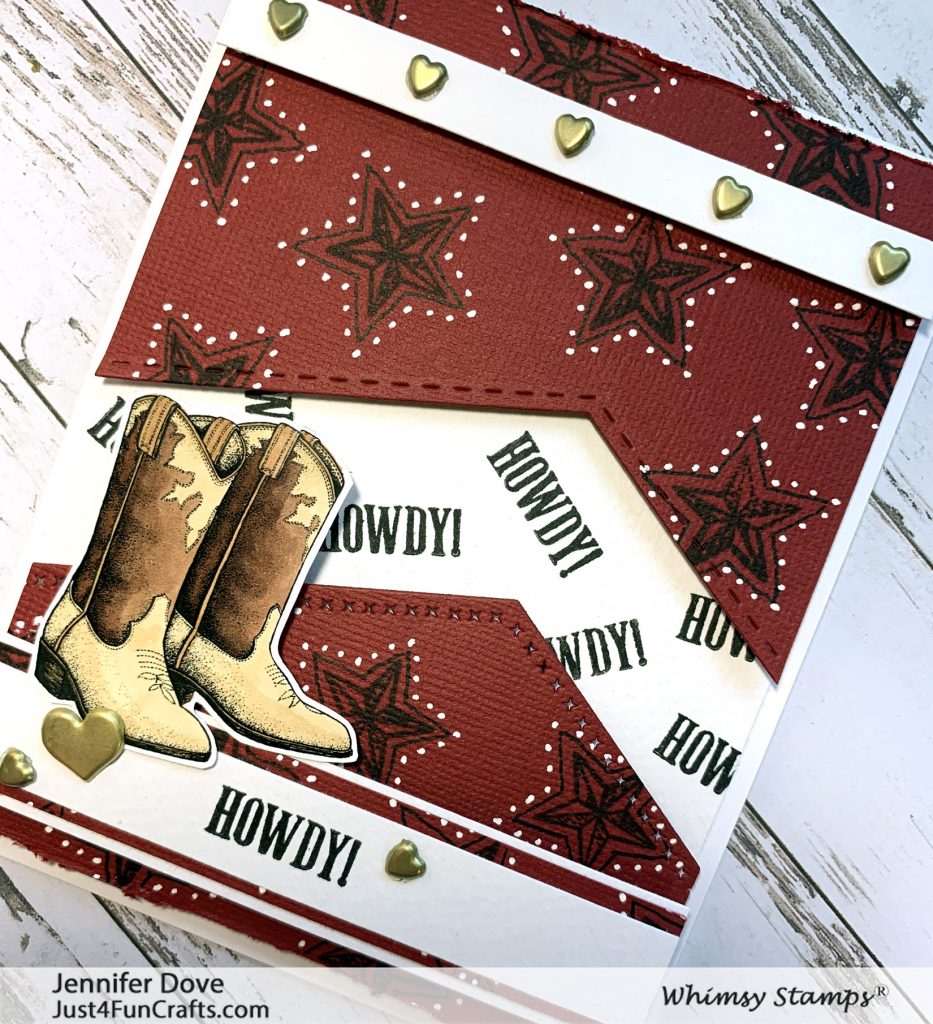 Creating this Card:
I wanted to give this card a bandana-like look, so I stamped the star in black onto red cardstock, and added little white dots using a white gel pen around each star.  Once the paper was designed, I used the Envelope Edger die to split the cardstock into two pieces.  This created an empty space in-between the panels,  a perfect spot for the words to be random stamped.
The boots were colored up and placed on a sentiment strip to give it a grounded feel, and then I added some metal heart brads for a bit more of a country feel.
Be sure and check out the new release in the Whimsy store, links below.
Cowpoke clear stamps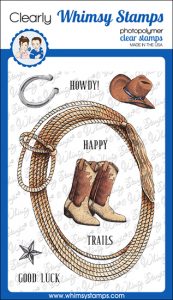 Envelope Edger die set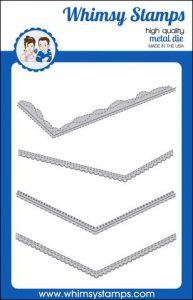 Copic Markers:
E50 E53 E55 E57