Okay, I have to admit I am one of those that love my veggies.  I also love to draw veggies, but if you think about it, you will realize they are more forgiving and that is probably why they are easier to draw and color.  You almost can't go wrong with the colors placement because every veggie is unique even within their own variety.
So with that being said I thought I would share some of my artwork that I have forgotten to post onto my blog while I am away from my studio and unable to create cards.  You will want to be sure and scroll down for a coupon to get some Karin Brushmarkers to try for yourself.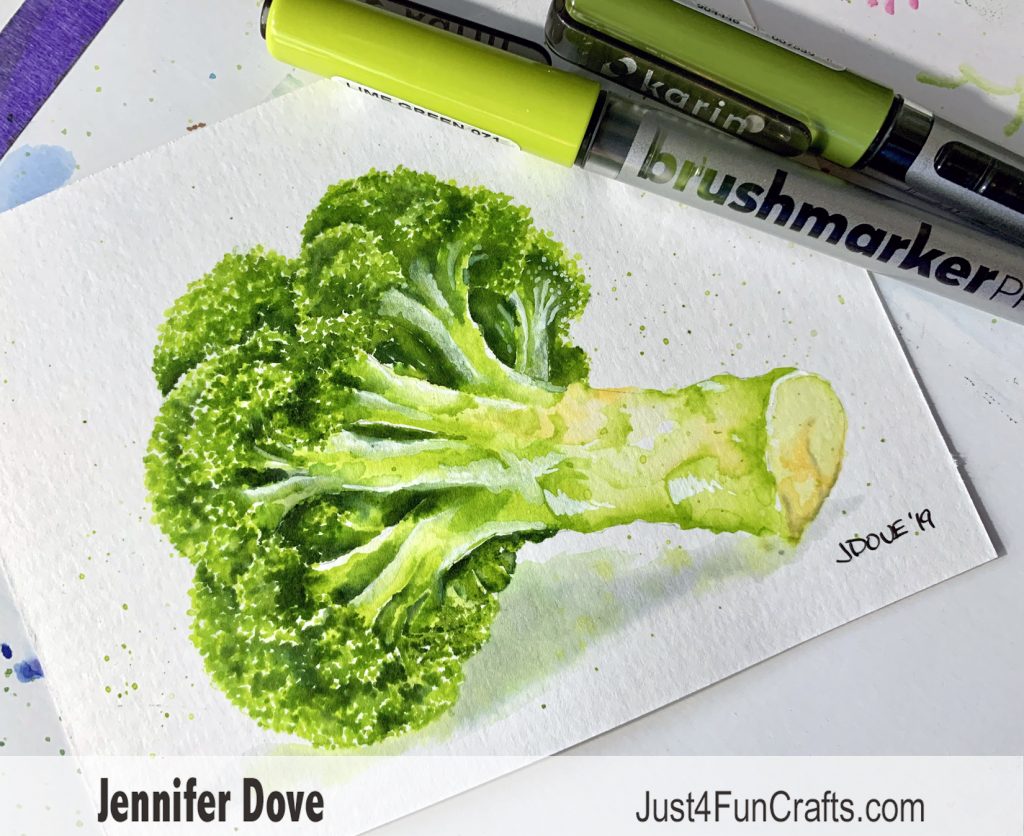 About this Artwork:
Here is an A2 sized Broccoli.  For this piece I watercolored it using my Karin Brushmarker Pro pens.   After roughly sketching it out in pencil I filled each little section with a little water and then touched the marker to the wet area and watched how the ink took its form.  After it dried I came back in and added a little detail to the dry surface.  The paper I used was by Tonic and is called a Watercolour Card and comes in different sizes.
I was hoping to leave more white on this but maybe next time.  After using Alcohol markers for so long I will have to retrain myself.  I ended up adding some white paint back to give it some highlights.  All about practice of which I need to find more time to do.  The key is knowing when to stop.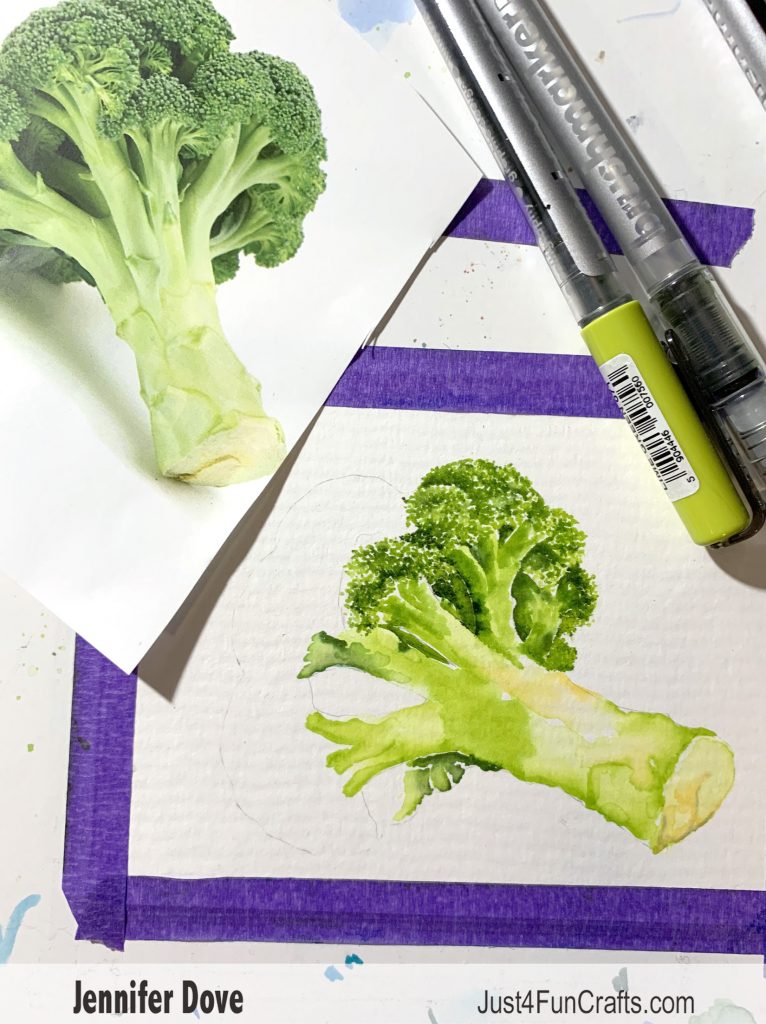 If you have been contemplating picking up some Karin pens be sure and get them at a discount.  I have just the discount for you.  Head over to MARKERUNIVERSE.COM and use coupon DOVE15 for 15% off your order.  For this piece I used 3 markers and water in a Zig water-brush also available from Marker Universe HERE.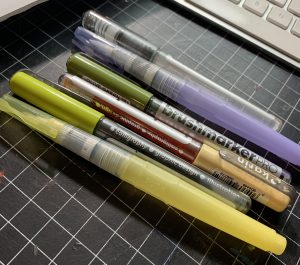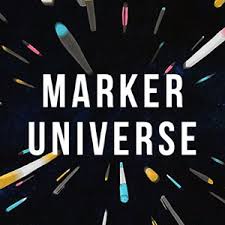 Tonic Studios Craft perfect Watercolor Card