Hey you, my friend…you are lookin' sharp!  I got to play around with the latest release and this card was super fun to create.  Three different stamp sets from the latest Whimsy Stamps release were used on this card and I know I will get a lot of use out of them in the future too.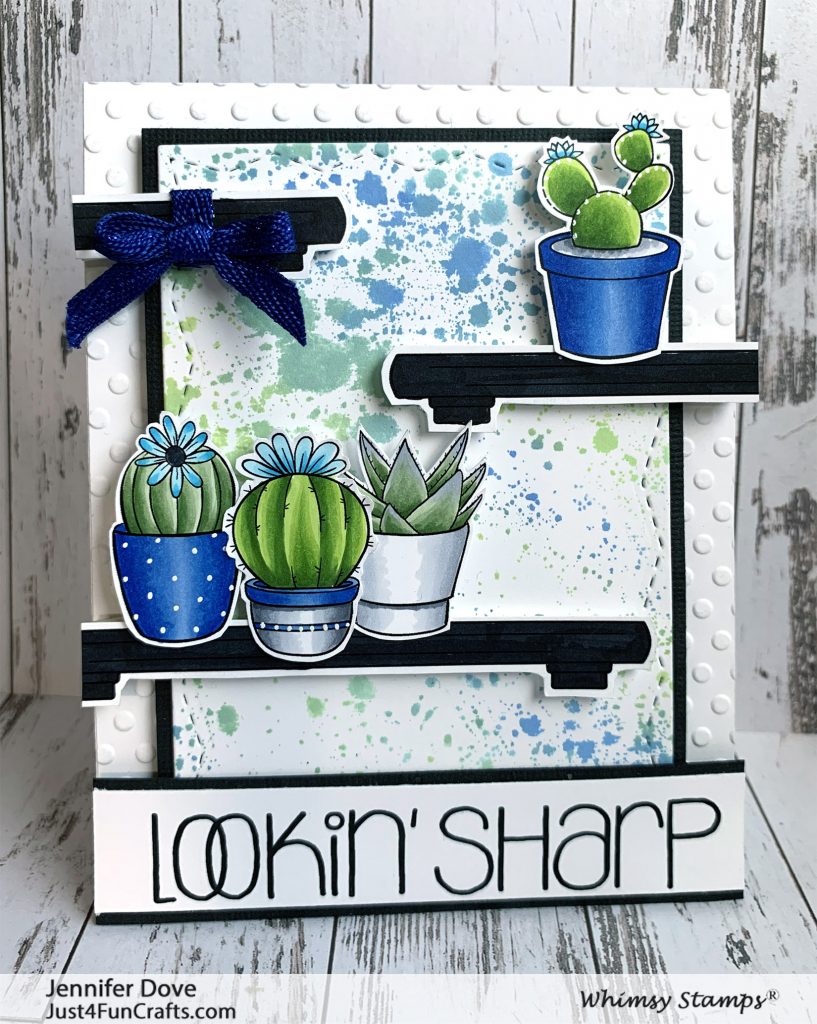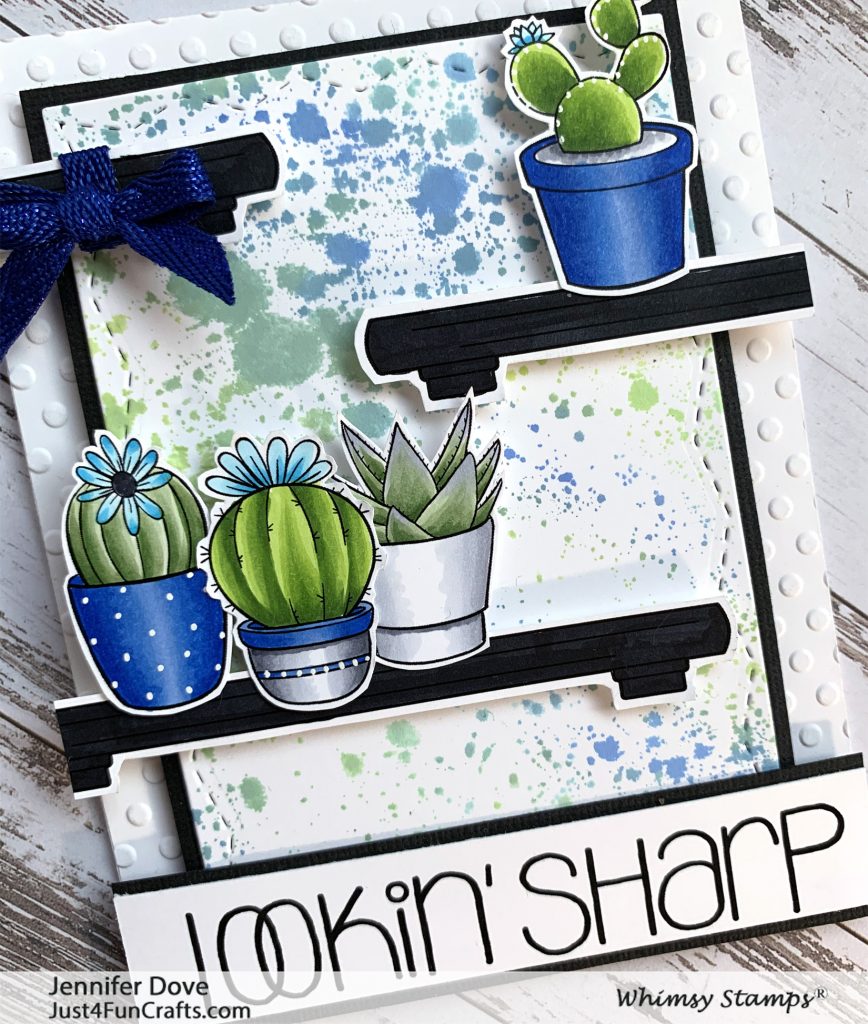 Creating This Card:
The background paper was made using my Karin Waterbrush Pro markers and a stamp pad.  I promise I will make a video on how to do the backgrounds soon.  Once the background was done I used the Zig Zag Stitched Rectangle die set to die-cut it out and layered it onto black cardstock and this was then placed onto a dry embossed dot paper and onto the cardbase.
After coloring up the potted cactus from the Sweet Succulents clear stamp set I cut them out and placed them onto two of the "shelf" pieces from  Polka Dot Pal Louisa clear stamps.  These shelves were colored using C10 Copic marker and popped up onto the background paper.
Once the card was assembled I added the perfect sentiment using the words from the stamp set Polka Dot Pal Leland.
The colors of this card are very cheery and I am glad I went with blue and green instead of the typical pottery look as I think it looks really does look sharp.
Polka Dot Pal Louisa clear stamps
Polka Dot Pal Leland clear stamps
Zig Zag Stitched Rectangle die set
Copic Markers:
B23-29
C1-C5
C10
YG03 17 67
YG61 YG63 YG67 BV20