This is a fun combo of some newly released stamps and some favorites from my stash.  You will want to check out the details.  This stamp, although just released yesterday was so hot it sold out in a day, but the great news is it can be preordered and shipped as soon as it arrives at the store.  Be sure and scroll down to check out the card making details below.
Creating this Card:
I am sure you can see this was a fun card to make with so many fun details.  I started out by creating the background paper (you are probably saying…"of course you did"). The background was created by taking the Honey Comb Drip stencil and some glossy cardstock and airbrushing some of my browns using alcohol ink markers.  Once it was airbrushed and while the stencil was still taped down I used a blending brush and hand sanitizer and touched it to the paper in random spots.  This allowed it to blend and slow to different parts of the stencil area.  I then removed the stencil to reveal the outcome.
Some fun masking happened with this image.  First I stamped the bear from Hello Bear clear stamp set and then the bear was masked off to protect him from stamping jar lines through him.  Using my favorite jar from the Atlas Jar clear stamp set, I stamped over the bears and then added in the bee hive.  Then I colored it up using my Copics.
I added white paint over the jar image to create the shine and give it the transparent  look.  This layer was added over top of the Honeycomb Pattern die and placed onto the background.
To finish it off I added an old chipboard sentiment from my collection and this completed the card.
Hello Bear clear stamp set

Atlas Jar clear stamp set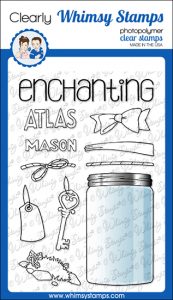 Honeycomb Drip stencil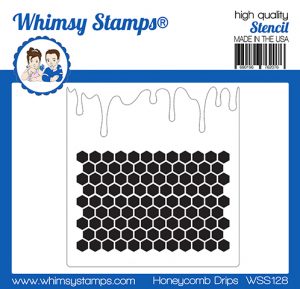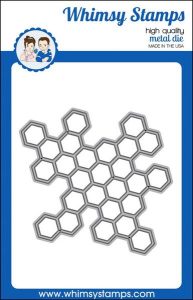 I got so involved with this card I didn't write the Copic colors down but the bear was colored in the E43-49.  The jar was C1-3, C7 and C10. and I am guessing the hive was YR14-18.