Well, hi there pocket full of sunshine!  I like to carry my sunshine in my pocket in the event I need a little extra that day.  This sweet combo of dies and stamps are sure to lift someones spirit don't you think?  I love the color combo of lime and blue and thought that the blue jean theme would bring it all together nicely.
Creating this Card
For this card I started out with coloring up the main images and hand cutting them out.  The main background of the jean background was from the Your Kindness large background stamp and I stamped it in Nautical Blue Memento ink.  This layer was then die cut out using the Scalloped Rectangle dies, and this layer was popped up onto a green mat.
After stamping the Oopsie Daisy background in the Pear Tart memento ink, I stamped the stitches from A Pocket Full clear set in the blue and hand cut it out.  I wish I had the dies to go with the pocket stamp, but I do not.  Next order…but you can order it HERE.
Embellishing this card was fun and brought the theme together.  As you can see I used the die-cut sunshine from the Stitched Sun and Clouds die set to frame the pockets and shaker opening, and then added the little doggy and boy from Hello There clear set.  The ribbon was a white ribbon and I colored it to match perfectly.
There are so many uses with these sets.  I can not wait to create some more.  You will find all the Copic colors I used below.
Hello There clear stamp set

Your Kindness background stamp set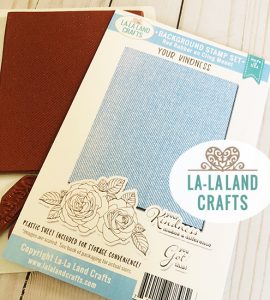 Oopsie Daisy background stamp

Scalloped Rectangle die set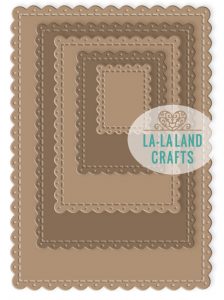 Stitched Sun and Clouds die set
Copic Markers:
YG00 YG03 YG17 clothes
B91 B97 hat
B12 B16 eyes
E50 E51 E53 E55 skin
E35 E57 hair
C1 C3 C5 C7 C10 doggy