This isn't Bay Watch…it's Bird Watch.  This is a recently released digital stamp from Whimsy Stamps.  This cheery dude is ready to hit the waves and play in the surf.  I would love a little sea water on my face personally, in the meantime I will settle for this fun Toucan.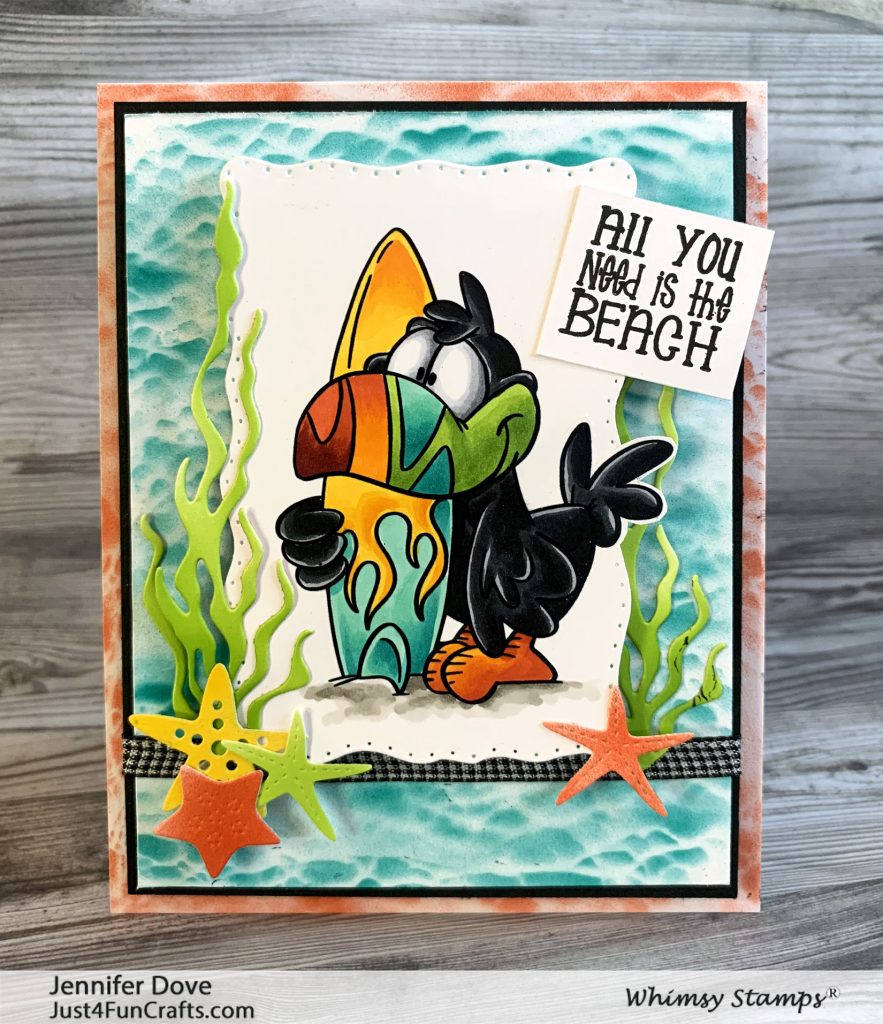 Creating this Card
Check out the background paper I used, do you like it?   This background was created using my air compressor/Copics and a piece of a cactus skeleton that I found in the New Mexico desert.  You just never know what you will find in nature that can be used as a stencil-like material.  It was perfect for creating the wave like appearance on the bottom two layers of this card.
Once the bottom layers were created I added the main image to the center of the card front using the Wavy Pierced dies from Whimsy.  All these layers were popped up using foam tape for dimension.  The "embellishments" that I created came from the Build-an-ocean die set.   After coloring them up I placed them on either side of the image to give it a nice balanced look.  The sentiment came from one of the recent Hippo Fun in The Sun clear stamps.
I know you want to know what cactus skeleton looks like…here you go!  COOL HUH?!!
You can grab this digital stamp and the dies now from the Whimsy Store and get started on some cool cards.
Copic Markers: