It is release day at Whimsy Stamps and I am super thrilled to monkey around with the new set Monkey Sundae, Illustrated by Dustin Pike, and the new Burst background stamp.  This fun and silly set is gonna make you smile and makes the perfect pair with the Burst!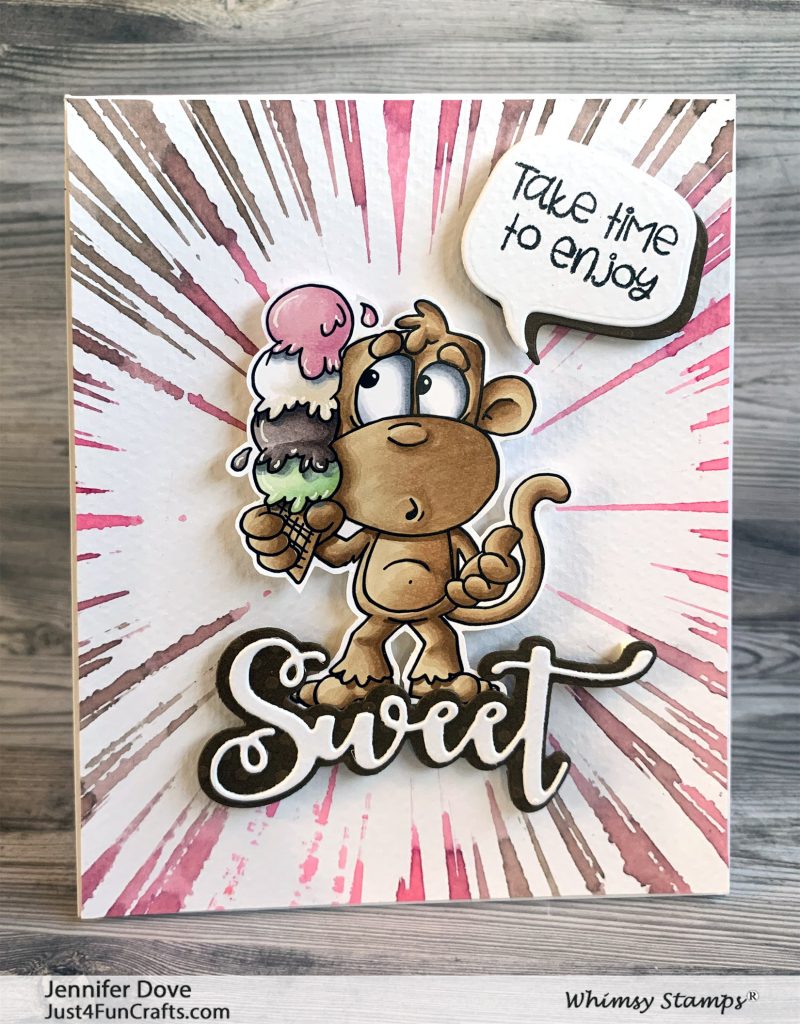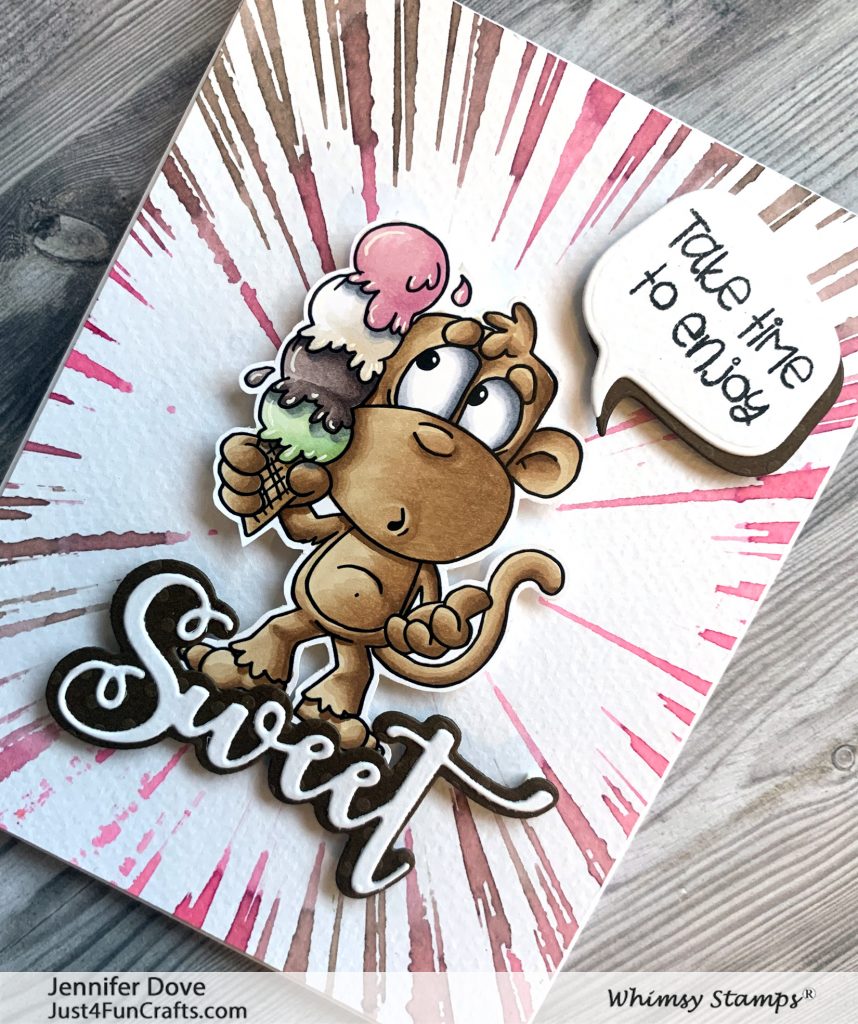 Creating this Card
Starting off  let me tell you how much I love the Karin watercolor markers.  I use them quite a bit on the backgrounds for my cards.  For this card, I scribbled some color, using the Karin, on my TH Tonic Studios travel glass mat and spritzed the scribbled ink with a fine mist of water.  Then I stamped into the spritzed ink with the Burst Background and stamped it onto watercolor paper.  I really enjoy the results of this technique and use it often.  You can get your Karin Brushmarker Pro from Whimsy Stamps as individuals or buy a whole set at Marker Universe using the 15% off coupon code offered on my sidebar.
The funny Monkey Sundae monkey was colored with my Copic markers and hand cut out.  With the simple outlines they are easy to cut out.  Using the Sweet Word and Shadow die I die cut it and layered it in brown and then placed this onto the card popped up, this gave the monkey a place to stand on.   To finish the card off I stamped the sentiment in the Comic Speech Bubble with the complimenting little sentiment.  TAADAAA!  Finished!  Simple AND sweet!
Burst Background rubber stamp

Monkey Sundae clear stamps

Comic Speech Bubble die set

Sweet Word and Shadow die

Copic Markers:
E31 E33 E35 E57
C1 C3 C5
E40 E42 E43 E44 E47 E49
R81 R85
G40 G43