How many of you are ready for the beach?  I know I am.  After this "time out" I hope we don't all look like hippos.  I know I personally could use a bit of exercise.  Okay, all that a bit was off topic.  How about a cut hippo on the beach having a grand ol' time playing in the sand.  This fun newer set from Whimsy Stamps is sure to make you smile.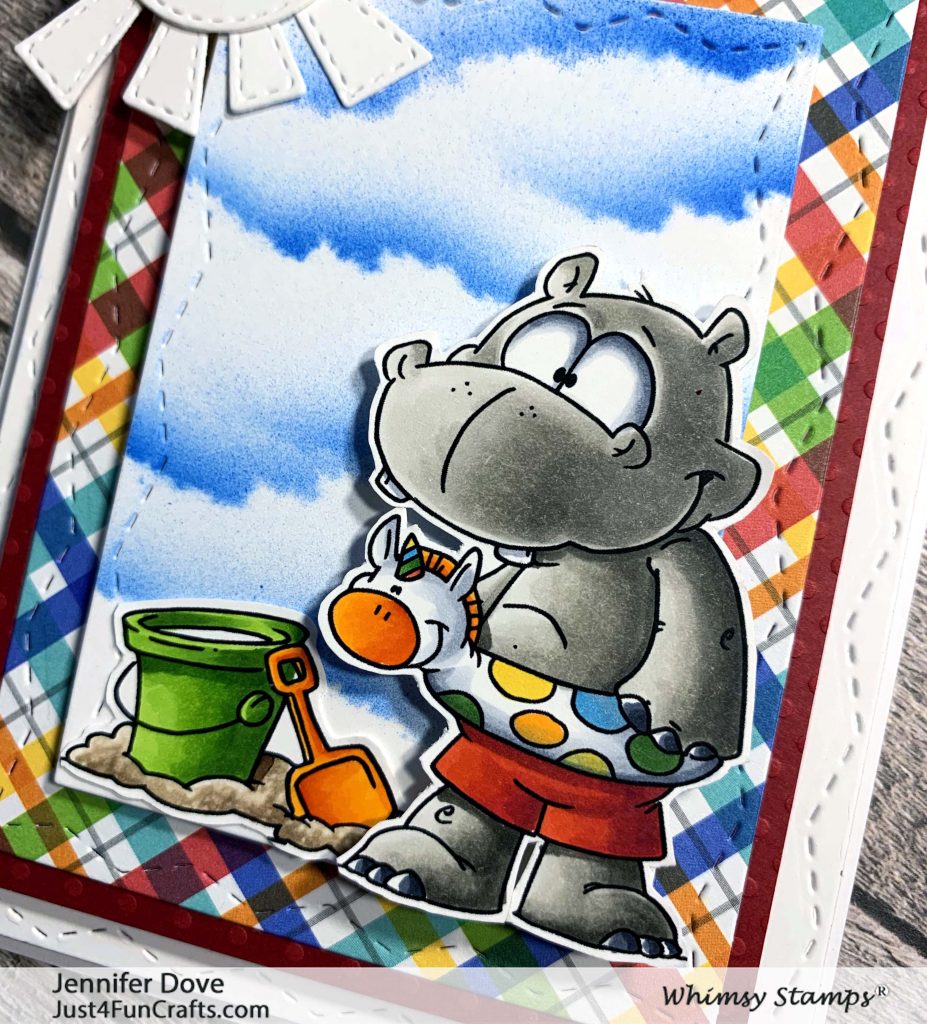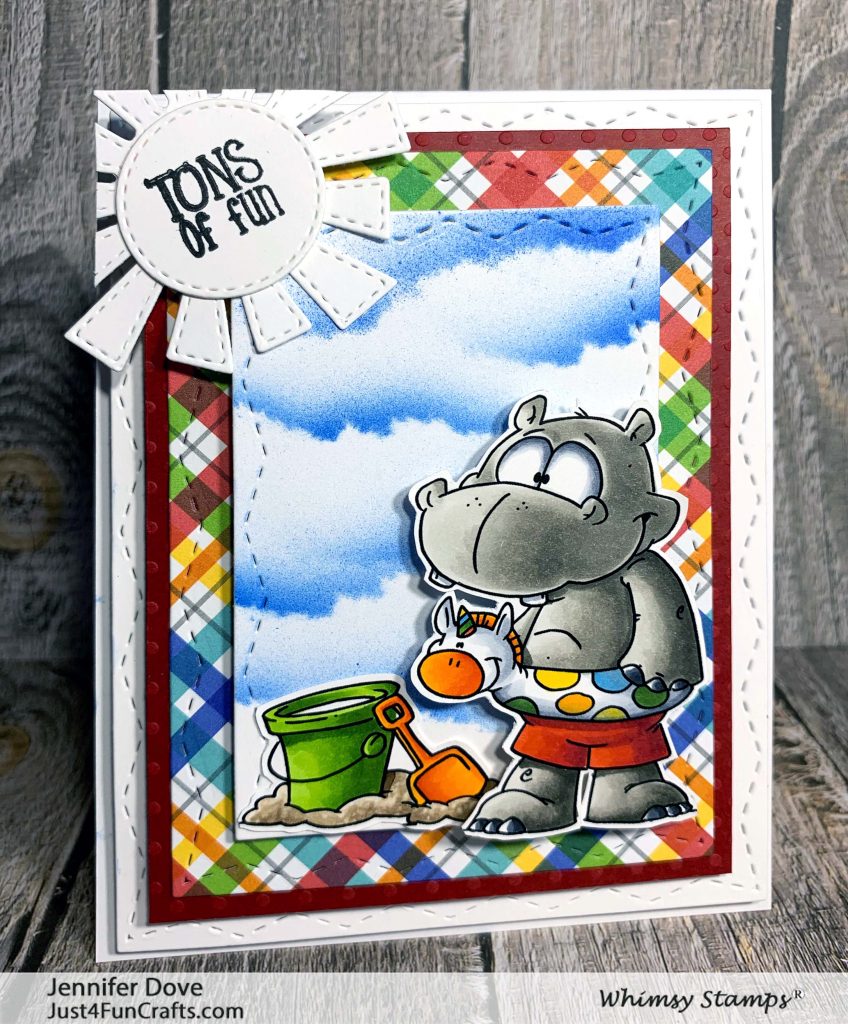 Creating the Card
This is another fun and simple card.  Using the Zig Zag Stitched Rectangle dies I created the layers.  The top layer was airbrushed to give it some clouds.  No beach scene is complete without a sun, so I added the sun from Up in the clouds.
The image was then colored and placed on the lower portion of the card with the "weight" of the image…the larger portion being on the right side to balance out the sunshine.
I know we can't all run to the beach right now but we can "run" to the Whimsy store and treat ourself to some fun products.
All these products are currently in stock.  I shared the links below.
Hippo Fun in the Sun clear stamps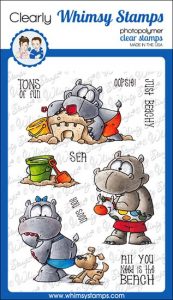 Zig Zag Stitched Rectangle die set
Copic Markers
B14 B18
R05 R27 R39
Yg03 YG17 YG67
C1 C3 C5
W1 W3 W5 W7
Y38 YR04 YR07
Y15 Y35
E41 E42 E43 E44