I thought this little gnome was adorable sitting on his throne and contemplating life.  This recently released digital stamps has all the making for some cute cards with tons of humor.  The sentiment that comes with it is perfect too.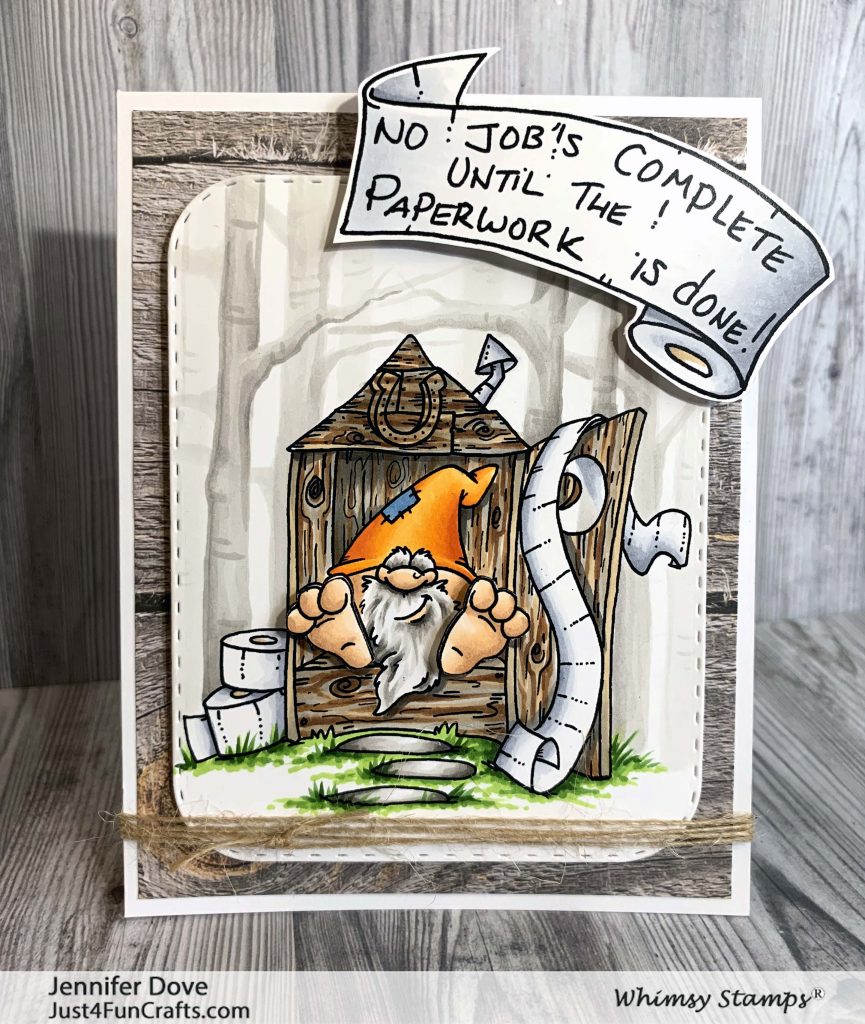 Creating this Card
Wanting to make the gnome from Gnome Outhouse look like he was sitting amongst the trees, but being too lazy for pine trees I added some fall birch trees.  These are quite simple.  Using the W00, W1 W3 and W5 all I did was do some medium wide vertical stripes.  The darker colors are toward the front and as the trees go off into the distance I used the lighter "W" markers.  This gave the card dimension.
Once the image was all colored up I die cut it out using the Rounded Rectangles die.  The card was as simple as that.  if you love digital stamp then this one is for you.  You can currently find it in the Whimsy store using the link below.
Gnome Outhouse digital stamp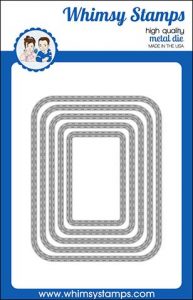 Copic Markers:
E50 E51 E53 E33 skin
E31 E35 E57 W3 W5 wood
Y35 Y38 YR68 hat
C0 C1 C3 C5 TP
W00 W1 W3 W5 beard
YG03 YG17 Yg67 grass