Mona is glowing, getting ready to welcome a new baby.   I really enjoyed creating this card using the newly released stamps and dies from La-La Land Crafts.  Everyone needs some fabulous dies and stamps in their collection for moments like these.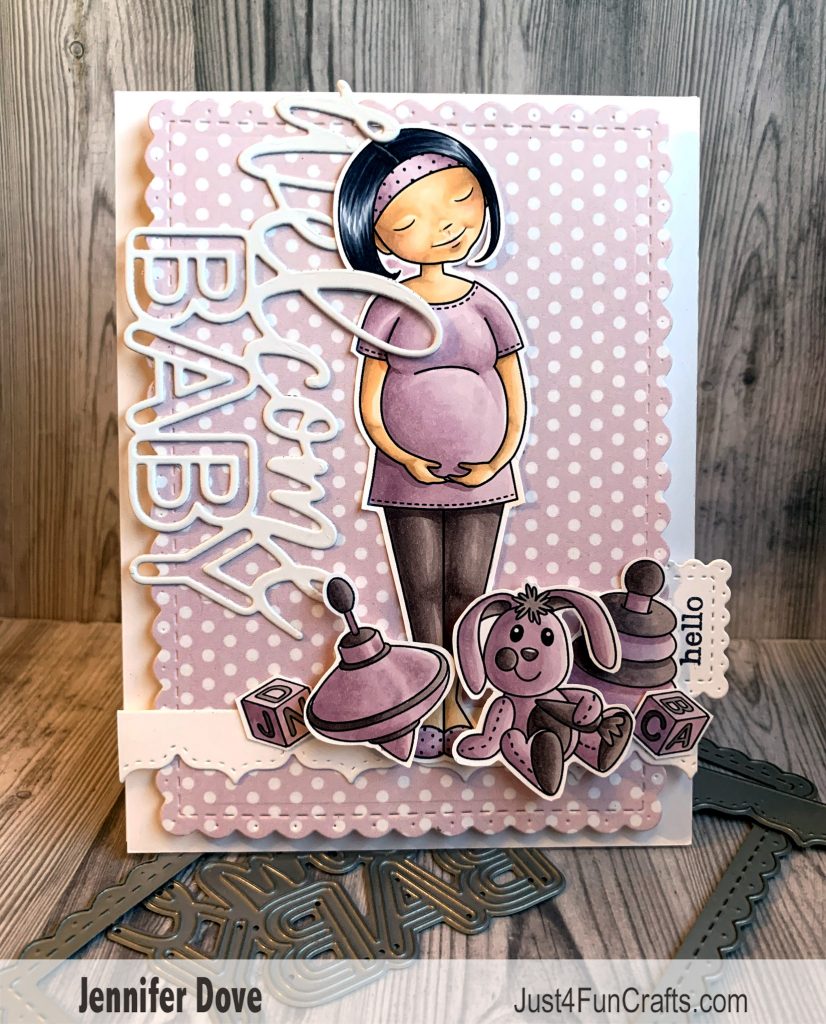 Creating the Card
The pattern paper came from the Hello Baby paper packet and because I wanted to match the paper to the coloring of the image I chose colors I rarely use, and they complimented the paper perfectly.  Scroll down for the color combinations.
To create this card I used two different stamp sets.  Baby toy embellishments were stamped from the Bundle of Joy clear stamp set, and these were added to the Tabs Border die as a grounding for the objects, clustering the sweet baby things on the right side to balance the card out.  The main image was placed almost center to allow room for the Welcome Baby die.  You will find that this die is a MUST for baby cards, and cuts beautifully as does all the La-La Land dies.  If you place all your layers on something like the Scalloped Rectangles die it will give your card a more dainty frilly look.
Pregnant Mona is so sweet and comes with some awesome little sentiments that make the perfect new momma-to-be cards.  Be sure and check out the links below.
Pregnant Mona rubber stamp set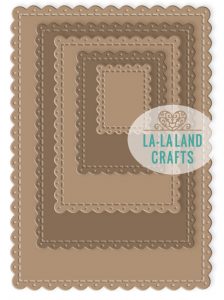 Copic Markers:
RV91 RV93 RV95  clothing
E70 E71 E74 E77 clothing
E50 E51 E53 E34 R11 skin
C5 C7 C9 C10 hair