You've got the cutest baby face…and this set Bundle of Joy has two adorable little squishy-faced babies with some fun toys and sentiments.  This is the most recent release from La-La Land Crafts.  I know some new mom and dad will cherish a card like this.  This time is definitely a moment to celebrate and this card would be the perfect way to do it.
Creating this Card
For this card I started out by choosing my papers from the new Hello Baby paper packet.  I wanted to mimic the gold color in the papers, so I chose my colors carefully to match it.  I decided to make it a baby girl and incorporated pink in the card as well.  Now to get the fun started.
First in order to make the outfit appear white all I did was color gray in the shading of the shadowed areas.  Small pink dots were then placed over the little outfit to give it a design.  The toys were both pink and gold and if you scroll below you can see the colors I chose for these gold objects.
For the design of the card I used the Postage Stamp die to create a frame.  The baby was placed on the lower portion of the Postage Stamp die frame over the flag from the Long Flags die set, and then surrounded by all the toys that I had hand cut out.  To finish it off I added the Moon and Star banner that I had colored up to compliment the card colors.
Here is a short step-by-step process on how I colored the face of the other baby, but this was done the same way.  Normally I go from light, dark, medium, light colors, but in this face I skipped the first step.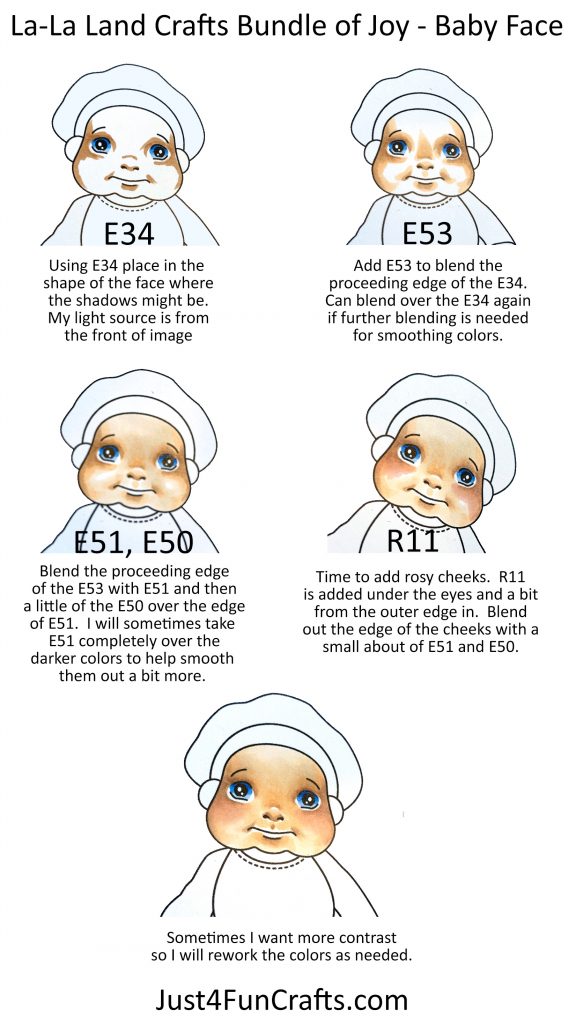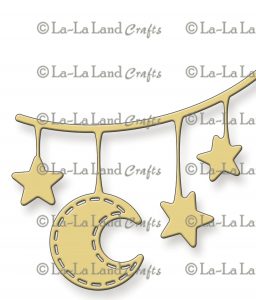 Copic Markers:
E50 E51 E53 E34 R11 skin
Y21 Y15 Y26 E57 gold
C00 Co C1 C3 C5
E31 E35 E57 E59 hair
B21 B24 B26
C10