Get ready for some endless fun using the newly released Altas Jar by Whimsy Stamps.  OH MY!  I have been creating like crazy behind the scenes and having so much fun with this release.  I can not wait to see how you use the jar.  The possibilities are endless.  This is a smaller version of the Mason Jar, with extra elements.  Both are superb.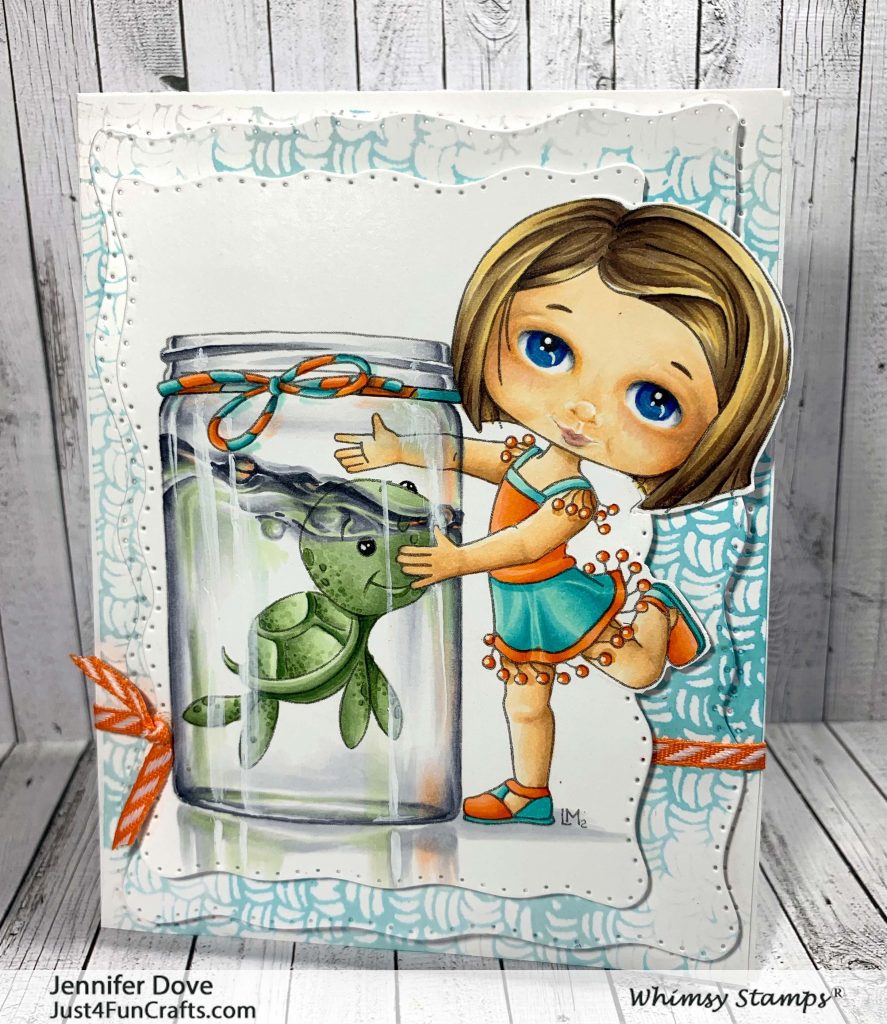 Creating the Card
I combined a lot of stamps to create this fun card.  Illustrator Barbara Sproatmeyer is top notch and designs these amazing characters that are interchangeable throughout her stamp line.  I love how you can combine and change them up.  You can see the whole range HERE.
I decided to put a sweet turtle from Baby Sea Creatures into the jar.  I wanted to challenge myself to use the prompt word "slosh".  So I made the water look like it is sloshing.   With Atlas doing her fun little stance I created this "friend in a jar" scene.
The Jar
In order to make it look like there is dimension you have to start with stamping an image IN the Atlas Jar, and after the image the image within the jar is colored up you can color the jar itself.  The shading of the jar itself will go over some of the inside image, but the darker colors will be towards the outside edges because that is where the glass is thicker.  The white highlights will be colored or added after the jar is done.  I used a white paint but if you preplan it correctly (which is much harder) you can leave white and not color in those areas.  A fun tid-bit is to do a reflection mimicking the jar and highlights on the "table" as well.  This adds a little extra wow.
Using the background stamp Cozy Blanket I stamped white cardstock and then die cut it out with the Wavy Pierced Rectangles.
Go ahead, grab your stamps and lets see you practice placing something in a jar too!
For those coming to Jenn Doves Boot Camp in the fall, you are going to get a taste of this in person.  Something more to look forward too!
Product Links: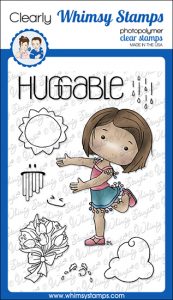 Polka Dot Pals – Atlas clear stamp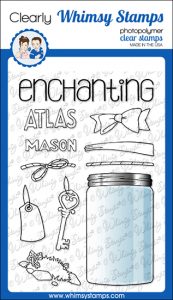 Atlas Jar clear stamp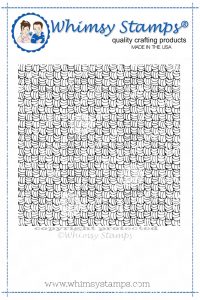 Cozy Blanket background rubber stamp
Baby Sea Creatures clear stamps
Wavy Pierced Rectangle dies
Apology coming….I used so many colors for this one I really don't remember what I used.  I could guess…but honestly are you gonna try to duplicate exactly?  If the answer is yes…I will look around for my notes.  I will update this once they are located 🙂