Have you had a chance to watch some of my latest videos yet?  If so, I would love your feedback.  Too long, too slow, prefer with no music, would you rather I talk (doubt that)?  More close up?  What are your thoughts…should I continue?  If not, I hope you check them out.  How many of you have gone and purchased the digital so you can play along?  The videos take some time to edit, so I want to make sure they are being enjoyed.
For this cute card I had some fun with the water.  I bet with a little practice you will find water to be pretty easy.  If you scroll all the way down you will find the link to the video.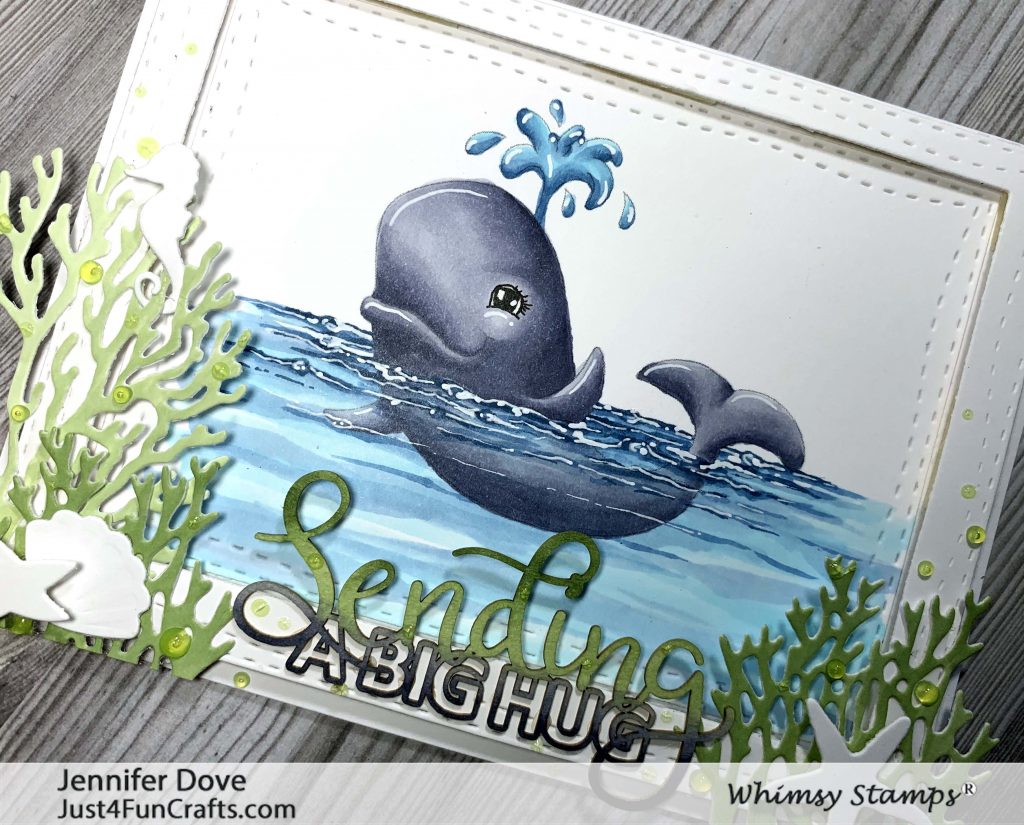 Creating this Card
Talk about a fun card to create!  For this cared I printed image at 90% in 35% gray scale in photoshop.  You can also use Word or any other program you have to size it.  Some printers also have the capability to resize.    For $3.00 you can grab this digital stamp in the store and color along.  Be sure and watch the video below for inspiration.
After all the coloring was done on Winnifred Whale I put him inside a white frame, using the two largest Wonky Stitch Rectangle die together, I cut out a white piece of cardstock.  This layer was popped up.  Using the smaller of the two dies I cut out Winnifred and place him inside the frame.  Have you seen the Build-an-Ocean die set?  It comes with so many different die options and was perfect for this card frame.
This card needed some for of bubbles and so I grabbed my Nuvo Jewel drops (which happen to still be a favorite) and added them to the card around the seaweed.  The color I used was Key Lime.
The card was finished off with a chipboard sentiment (no longer available) but others can be found here at the Whimsy Stamps store.
Winnifred Whale digital stamp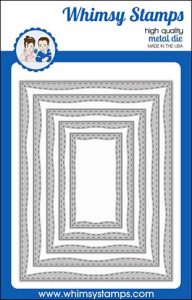 Wonky Stitched rectangle die set
Build-an-Ocean die set
White Gelly Roll in 3 sizes
Copic Markers:
B00 B91 B95 B97
BV20 BV23 BV25
Other:
White Gelly Roll 08 and 10