Dustin Pike does it again with his cute quirky characters.  Introducing the "Dollies", both Goth Doll Girl and Goth Doll Boy and their adorable little pets.  I decided to combine a couple cards into this post so you can see them all in one place.  These are cute "cool kids".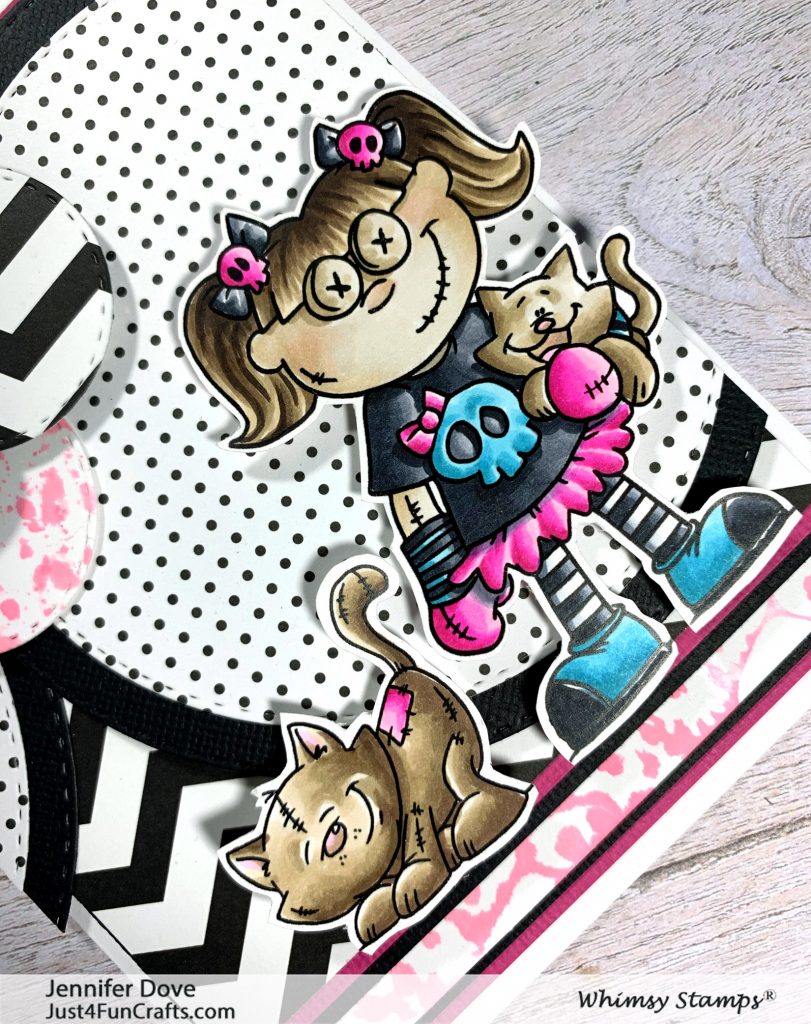 Creating the Card

For this card I colored her up as well as her cat that comes in the stamp set.  After cutting the images out I layered her onto a bunch of fun paternities paper using the Pierced and Stitched circle dies from Whimsy.  
The fun sentiment came from the clear stamp set Goth Star.  
I thought it rounded it out perfectly.
Copic Markers Goth Doll Girl
E40 E41 E42
C1 C3 C5 C7 C9 C10
RV02 RV04 RV06 RV09
E44 E47 E49
BG15 BG49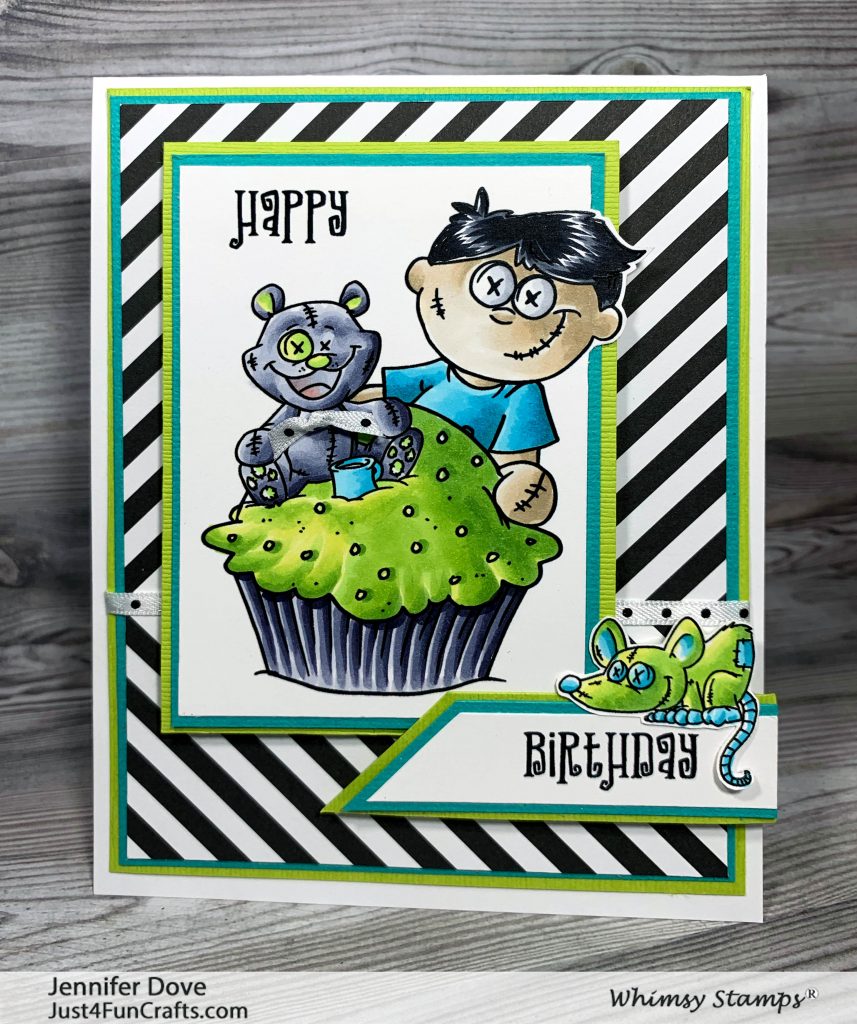 Creating the Card
What a fun birthday card this turned out to be, because everyone needs a cupcake with a bear on it.  It is perfect for any boy don't you think?  The little rat was added because he makes me smile.  For this card it was simply to add fun colors and create it as the main feature of the card.  This little rat was a fun accessory.
Copic Markers for Goth Doll Boy
BV20 BV23 BV25 BV29
YG21 YG23 YG25 YG17
E40 E41 E42 E43
C1 C3 C5 C9 C10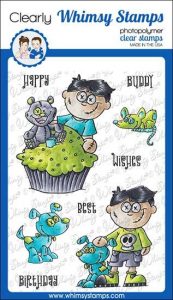 I love how these sets can be combined or used on their own. They are both available at Whimsy Stamps for you to grab and get creative with.