I love this stamp Stone House from Whimsy Stamps.  This image was watercolored with Karin watercolors and I love how it turned out so soft looking.  The process for coloring this card was so quick and easy.  This stamp is one of the new released stamps and I know I will get great use out of it for so many occasions.  The cool thing is that this stamp can be so many seasons.   Did you see the packaging colored in both winter and summer?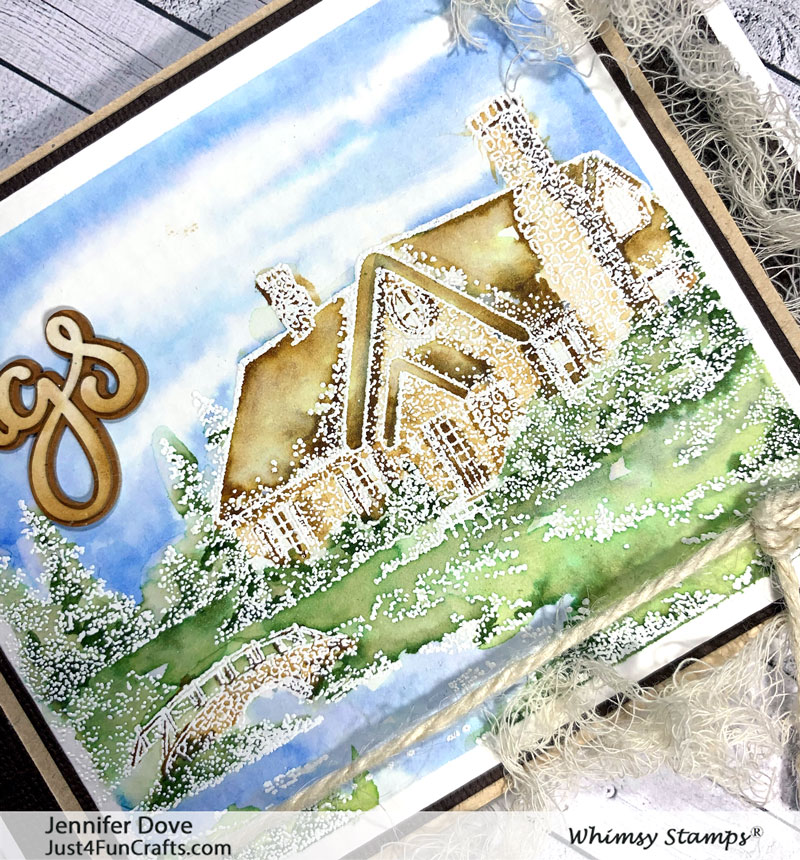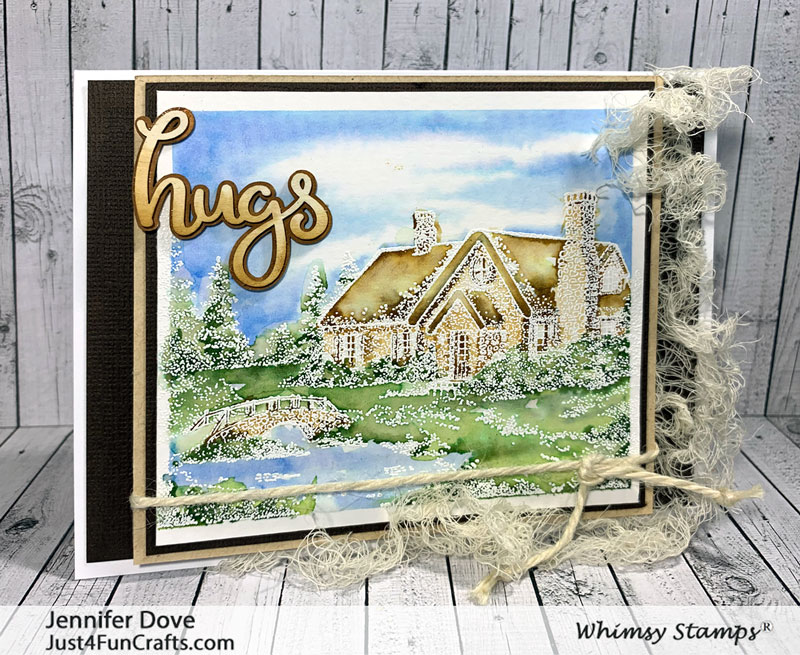 Creating this Card
To create this card it was quite simple.  I decided to emboss white heat embossing powder onto my watercolor paper.  After taping off the edges with some purple tape, I created little pools of water in each section (one at a time) and then took my Karin Brushmarker Pro watercolor markers and applied ink, with a simple touch to the paper, into that section and watched it spread out.
These Karin markers (said like Kareen) are absolutely the best as they use a loose liquid and have a beautiful brush on them.  Very little ink goes a long way and they are bright vivid colors allowing you to get the bright look as well as a soft subtle look if you choose.
Do you want to try this out for yourself?  Guess what I have for you…a special coupon code. Head over to Marker Universe ( affiliated with the US distributers, Imagination International Inc.) and grab a handful of these to start with.  Yes, you will eventually want all 60 colors.  At checkout use code DOVE15 and get 15% off your whole order.  I guarantee you will be super pleased with these watercolor markers,
Stone House rubber stamp


Karin Brushmarker Pro

Grab your stamp and give it a try.  Be sure and check out the whole release for this month over at Whimsy Stamps.  I have more to show you this week.
– Enjoy!  Jenn Dove