With all the love in the air from Whimsy I thought I would make another fun shaker card full of hugs and kisses and maybe a little love potion too.  This sweet little voodoo dolls has saved all the love potion up just for you.  How many of you know kids, teens or tweens that would "die" to get this card?  You might as well throw me into that category too.
There are two different sets of adorable voodoo dolls to choose from or you can grab both and use them together.  Oh, an idea just popped into my head as I was typing….a "from Us to Voo card"….with a group of these cuties colored up like a family photo.  So many ideas!!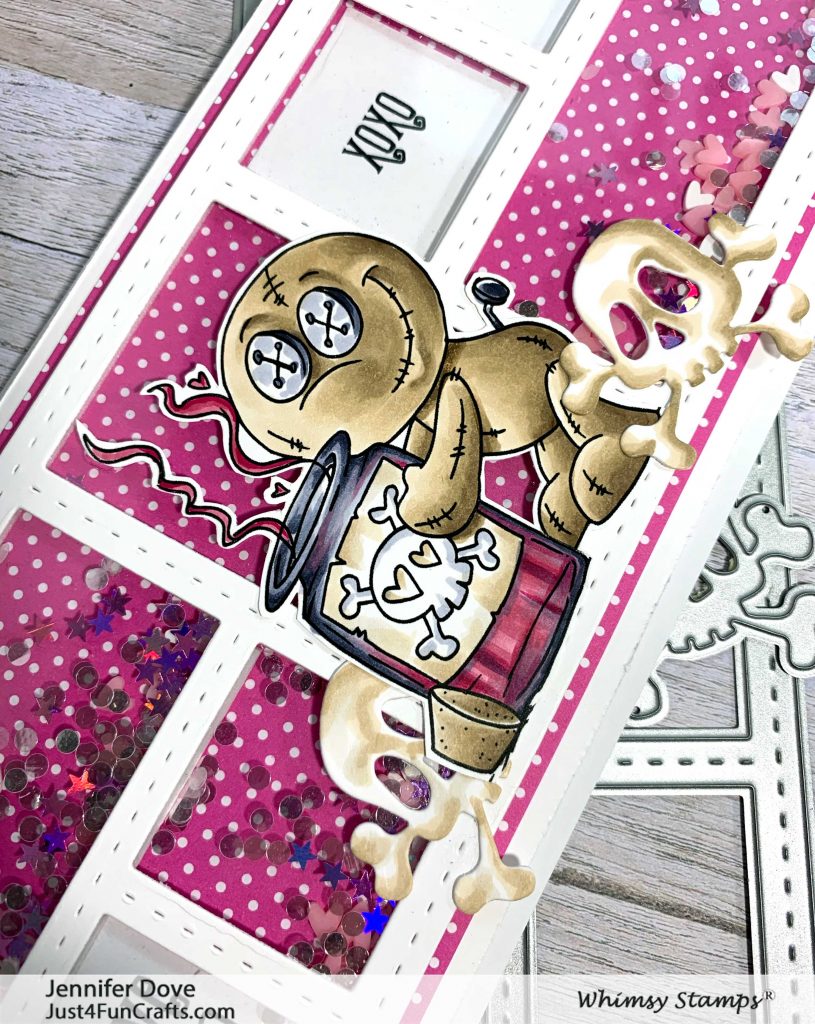 Creating the Card
I have used these slimline dies a few times now and love the different card shape that it creates.  These fit in your basic store-bought business card envelopes and making them easy to mail.  There are a handful of different slimline designs sold through Whimsy Stamps, who came up with the fun idea for this size card front.
For this card I die cut the front out and backed it with acetate.  I added shaker material to a few of the open areas and sentiments in the others.  Once those were filled I backed it with fun pink dot paper.  My favorite dot paper is made by Doodlebug and is called Petite Dots.  One side of the paper is the solid color with small dots and the other side is white with the colored small dots.
The image was colored up and fussy cut out and then placed over the center of the card.  I die cut the little skulls and gave them a little color because I wanted to give it a bit more dimension.  Once colored them with Copics, I tucked them around the main image.  How fun is that? Shake, shake, shake.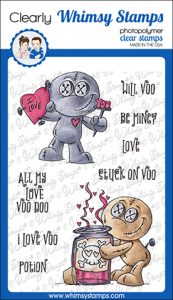 Voo Doo Too clear stamp set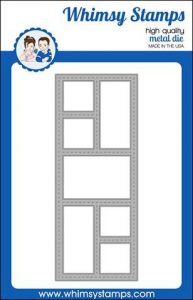 Slimline Windows die
Dracula's Coffin die set
Copic Markers:
E40 E41 E42 E43 E44
Bv20 Bv23 Bv25 BV29
RV34 RV17 RV19