These adorable Polka Dot Pals are perfect for so many occasions.  They allow you to add extra creativity from creating your own faces to the image, to adding elements to create a scene.  They are also perfect just as they are.  I love how these clear sets can be interchanged with each other creating even more diversity every time you create.  This sweet little Polka Dot Pal Fern and her little friend warm my heart.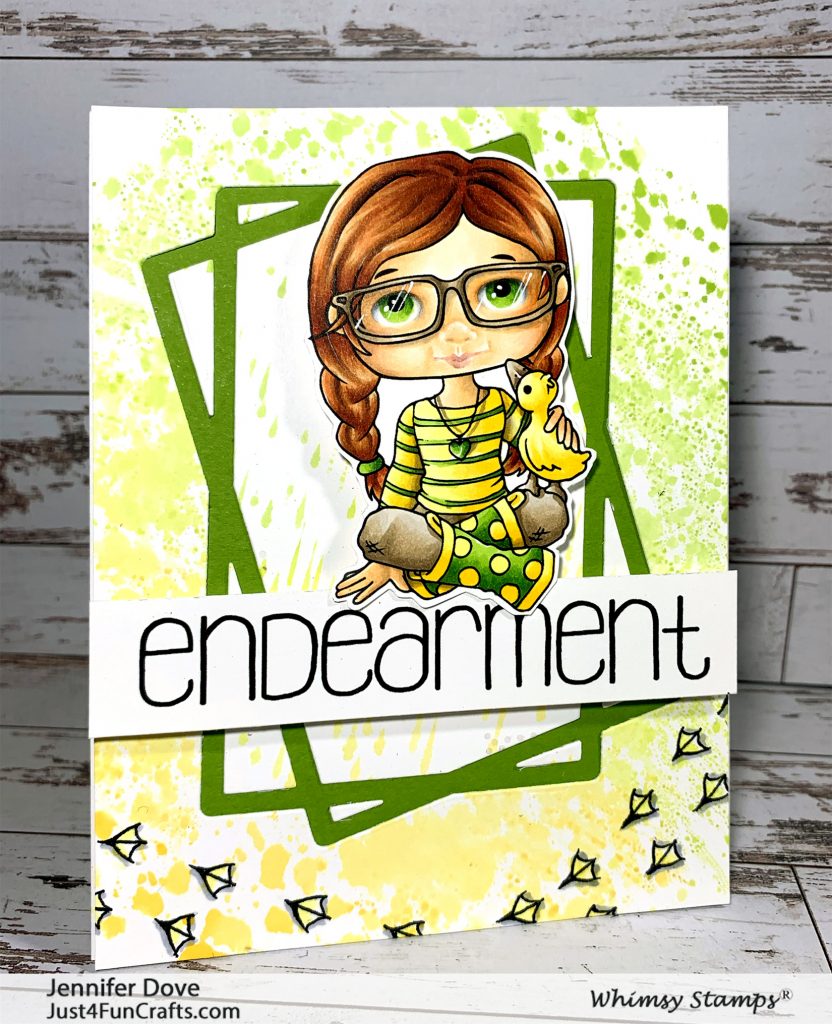 When I colored fern up I chose to add the glasses from the set to her face.   Once I stamped the glasses I created eyes.  Whether you decide to create eyes or not, adding the subtle white lines over the open space where glass would be gives them the appearance needed to make it look dimensional.

Creating the Card Background
For this card I wanted to be pretty matchy-matchy, so I decided to create a fun background.    I have been enjoying my Karin Waterbrush Pro markers.  I chose a green and a yellow and the fun Whimsy Stamps Water Drops background stamp.
For this I needed a palette of sorts, so I used my Tonic Studios travel glass mat.   Using two pieces of A2 white cardstock I began by coloring directly on the stamp with the Karin Markers and then stamped the Water Drops background stamp directly onto the paper.  This piece was set aside and later used for the center of the die cut piece behind Fern.  The outer portion was done slightly different.   If you scribble the Karin ink onto a slick surface and then give it a light misting of water you can place the paper straight onto it and it will create a different looks depending on how much water vs. how much ink you use.  I love this splattered look.   The paper you use it has potential to warp the paper a bit but I have found that it settles back down when dry.    Also remember each different kind of paper you use can have different results so have fun playing around.
When the paper was done and dry I added some little hand drawn duck prints to the lower portion of the card.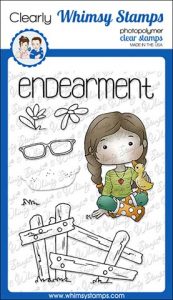 Polka Dot Pal – Fern clear stamps

Rain Drops Background rubber stamp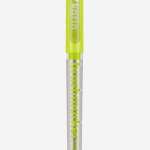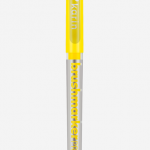 Karin Waterbrush Pro
Lime Green 071
Canary 166
Copic Markers
E40 E42 E43 E44
E31 E18 E09 E97 E99 Hair
C1 C3 C5
E50 E51 E53 E55
R11 E04
Y11 Y15 Y15 Y18
YG01 YG03 YG17 YG67