There is more then just Copic markers in my art room…I know….pick yourself up off the floor!  For this card I decided to play with the Karin Waterbrush Pro.  The colors in these markers are so delicious and vivid.  I am totally hooked!  Not only are they beautiful for hand lettering but they work for card making backgrounds and foregrounds.  You can do doodles as well as beautiful pieces of art.  You must try at least one…enabler alert!
For this fun card I wanted to take advantage of the clear set Giraffe Hello.  I thought the windows in Peekaboo Window 3 were the perfect opportunity to do this.  After stamping the image in all the right places…including the trees, I got to coloring.  For the giraffes I colored with the Karin direct to paper and for the fun trees I wet each area first with water and then applied the ink.
One of the fun things about the markers is the multi-ways to use them.  You can:
Use tip-to-tip
Palette blending and pick it up with a paint brush or water brush
Color straight onto a dry surface
Color straight onto a wet surface
Use multiple pen colors create blend
These brush markers were brought over to the US by Imagination International Inc. and I knew it would be a great product as they love quality.  I am in love with this fun medium and if you enjoy watercolors or just want to try something new then this is my recommendation!  Those that have tried them agree!!
You can find them at:


Whimsy Stamps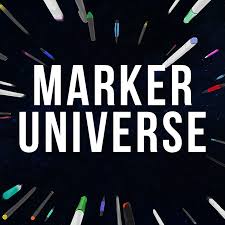 Marker Universe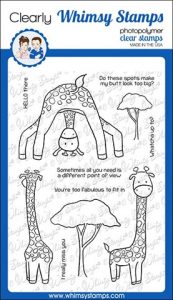 Giraffe Hello clear stamps

Peekaboo Window 3