I have been so busy lately that I can barely keep up.  It is not the "being busy" part, as much as the "going in twenty different directions".  I can barely remember what I did 5 minutes ago.  With that long story, here is a card I created last week…or was it 5 minutes ago.  I was having one of those days and, well honestly this is how I was feeling.
Do you ever have one of those days when a little flip of the finger would actually make you feel so much better?  Yah, you know you wanna!  Just do it, really it works…makes everything all better.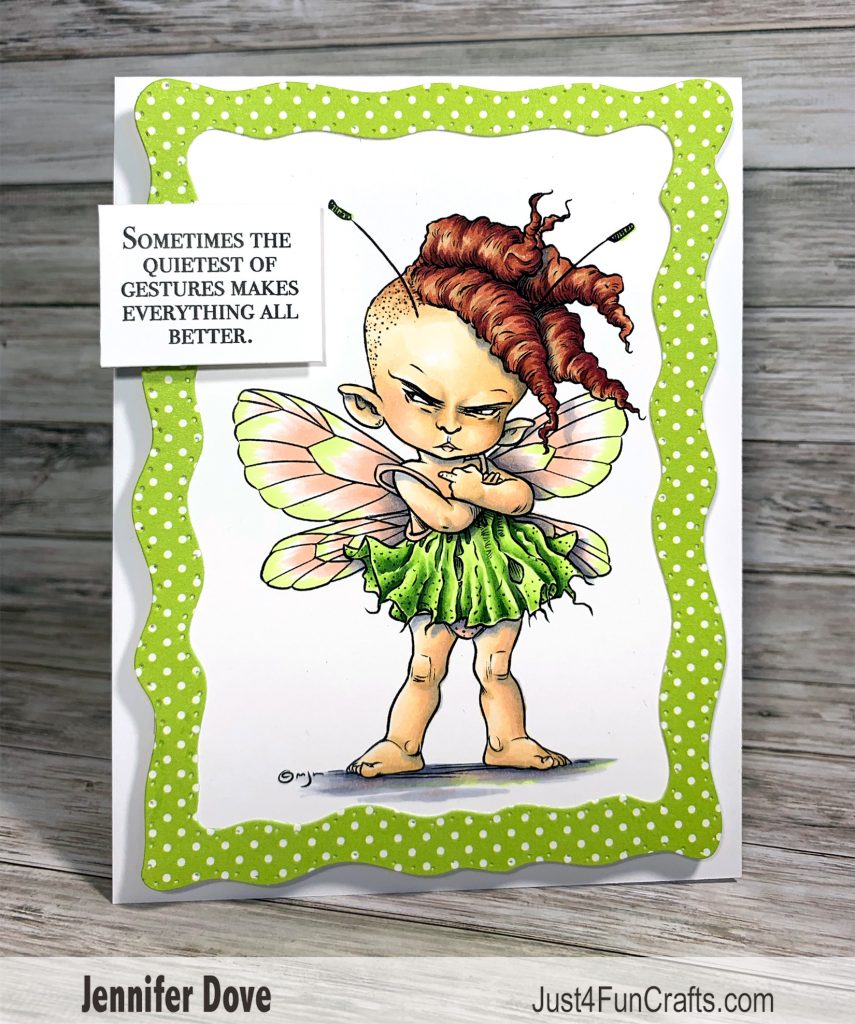 This sweet, (okay, sweet could be debatable) digital image is from Mo's Digital Pencil and as soon as I saw it I KNEW I had to have it.  I have put the links below for this sweetie pie and another one that is next on my list.
I know that little finger is gonna come from that ornery, beautiful redhead of mine at some point, so I had to color her with red hair.   That will be the day (that I teach her how to use it properly).  Bad mom…Bad mom!  Ha ha.
I have to thank Mo for having the "balls" to design this adorable creature.  Oh, for you that would love her without the gesture, she has one of those in the store too, but I DARE you to buy this one and post it!!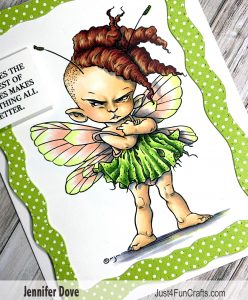 You can find the links for this image as well as another one on my list below.  Happy coloring!!!
Mo's Digital Pencil – Flippin' Fairy

This is the next one I wanna buy and color up….when I get a spare moment.  I love these fairies with little attitudes.
Mo's Digital Pencil – Fierce Fairy Frankie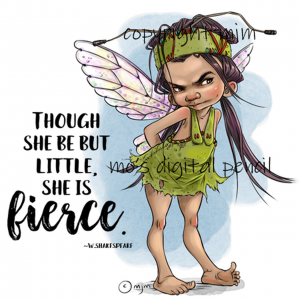 Copic Markers:
E50 E51 E53 E55 R11
E34 E08 R89
YG01 YG03 YG17 YG67
R11 R12
BV20 Bv23 BV25