Coffin much lately?  This is definitely the season.  Do you ever feel like "death" when you get sick, well this might just be the perfect card for you.  I loved creating this slightly dark and quirky concept.  Using the new released Get Well Dragons from illustrator Dustin Pike, sold through Whimsy Stamps, and the Draculas Coffin die set, I created this fun card.
Creating the Card
This was fun to create.  Because the foreground was going to me pretty busy I decided to color in some hills in the background.  I added a few drawn in gravestones and a wispy gray sky.  After die cutting out a bunch of coffins, I stamped them with the Wood Grain background stamp.  The gravestones were die cut and I added a bit of shading to them.  Once I had all my pieces I overlapped them and popped them up off the card.
The last thing was to add the "sick dragon" and a few clusters of grass.  I just love his face!  That is my face when having to take cold medicine.  Bleh!!
All the products are available now at whimsy Stamps.   Be sure and grab them while they are in stock!
Zig Zag Stitched Rectangle die set
Wood Grain Background rubber stamp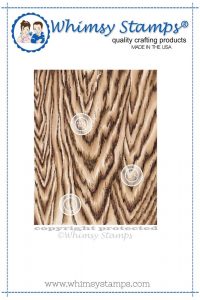 Copic Markers:
E40 E41 E42 E43 E44
YG11
C1 C3 C5
YG03
E93 E04