I wanted to share with you some amazing new watercolor markers called Karin Brushmarker Pro,  that I am so very in love with.  If you have been following me on facebook or instagram you might have seen some of my artwork using them.  If you don't follow me be sure and do.  Somethings just don't get blogged right away, but do get shared on social media like my facebook page and Instagram doveartstudios.
I know you all say "but why do I need these, I own Copic markers", right?  Well check out my post below.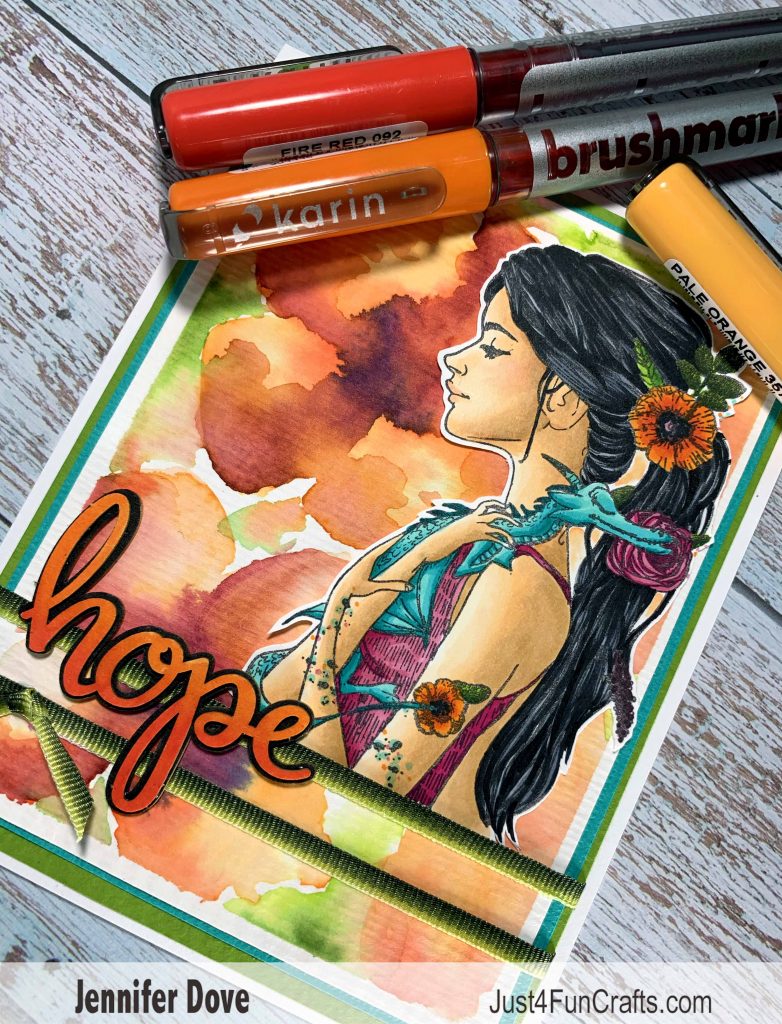 I wanted to share a blog post where I utilized the watercolor markers combined with a stamp to create a card.  Mainly because that is what most of my followers will most likely be doing.  These markers not only can be used for creating art pieces but you can use them creatively with card making.  What do you think about my latest creation using Beautiful Girl – Dany Girl from Picket Fence Studios?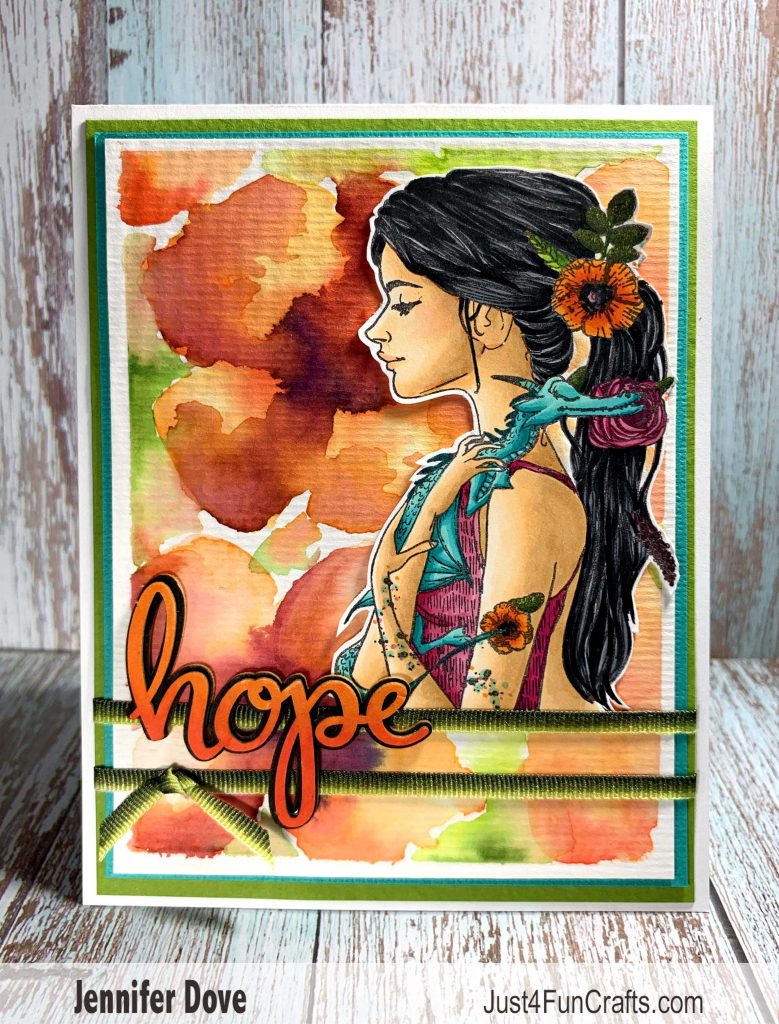 For the Love of Karin
I fell in love with these markers when I was sent some of them for gifts to my Copic Boot Camp attendees from Imagination International.  You are probably wondering why they would send water color markers to a Copic event.  Well as you can see in the richness and quality of pigment in the markers that they aren't your average watercolor pen.  I love quality!
I got my hands on about 40 of the 60 colors and started to create with them, falling in love with them with every stroke.  Something about watching the ink as it hit water and spreads out is very therapeutic to me.  Everyone I have spoken to, and that has tried them, is thrilled with the results.
My 5 year old wanted to help create this background, so with combined efforts this is what I came up with.  Wanting a loose floral feel that complimented the image we wet the watercolor paper and applied the ink to the wet areas directly from the marker.  I also put some of the ink on a palette and picked it up using my favorite water brush.  Wanting some of the colors to bleed into each other we worked it while it was wet giving it a soft feel.  If you work when it is dry you will get very crisp colors and can choose to wet it later giving the color less movement.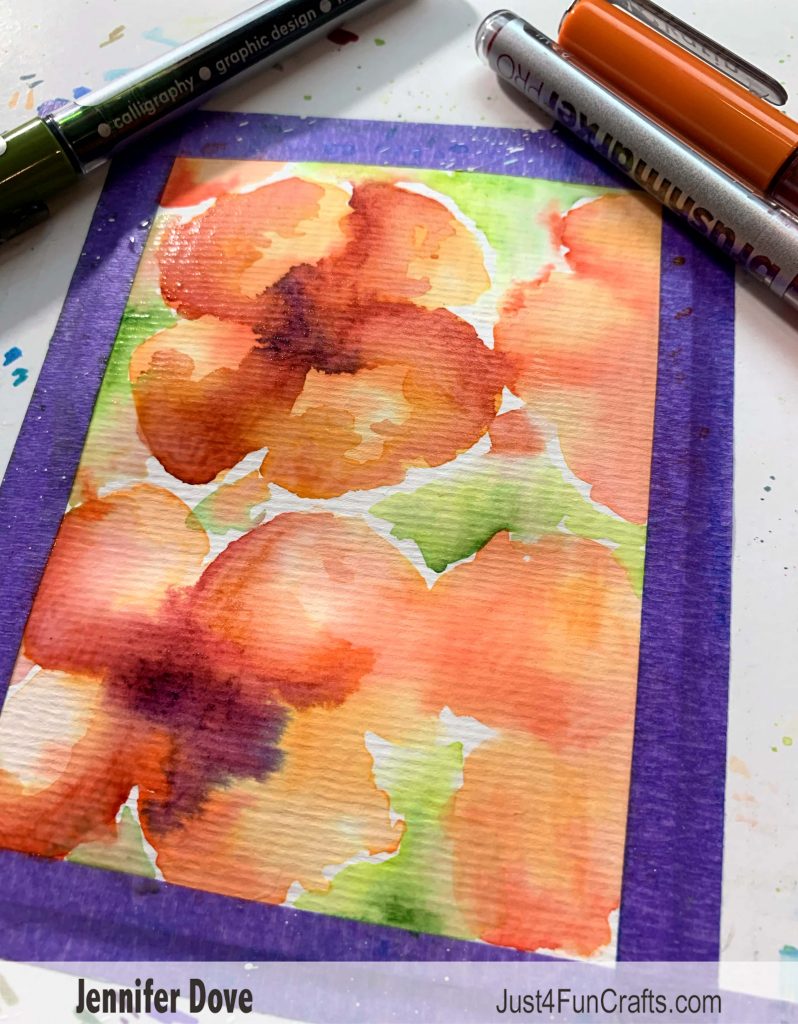 Is This Medium for You
Now, are these markers the right medium for you?  I have only used them on "forgiving" images.  This means I have used them to create backgrounds and vegetables on an A2 watercolor card paper.   As I am not skilled with watercolors in the least (actually have only "played" with watercolor over 30 years ago), I do not feel comfortable diving into doing characters.  I do not have mad watercolor skills.  I am not brave enough to work a large surface yet so I can not speak for those results.
The Karin are not refillable, but I love that you can see through them to tell you when its time to reorder.  I have been using them a bunch and the level of ink hasn't moved a lot.  They have a beautiful, more solid brush tip that doesn't break down with use.  The price point of these markers are awesome at about 3.00 each.
I have actually gotten rid of quite a few of my stamp pads and replaced them with these markers.  You just color on the stamp and then stamp it to paper.  For a more watercolored look you mist it with water prior to stamping.
Would work well with the Copic if you were using the proper paper.  I bet they would!
Supplies Used
I chose a 300gm, cold press paper to work on.  Tonic Studios has some kick-butt paper pads called Craft Perfect Watercolor Card that you can stamp on and still get crisp lines, but works with watercolors too.  There are 3 different paper pads to choose from,  A2, A6 and 8.5 x 11.  For all my projects so far I have used the A2.  One more important thing.  When using water it tends to curl the paper.  I used Therm O Web Purple Tape and taped my paper down while watercoloring.  This tape comes in all different widths.  It doesn't tear the paper once removed and keeps it from buckling.  I love my purple tape!
The problem I see with combining Copics and watercolor is that you would need to use a hybrid stamp pad.  One that works well with alcohol ink, as well as watercolor.  Or you might be able to use a Gina K Amalgam no-line stamp pad and then you wouldn't see if the lines were feathering.
Tonic Studios – Craft Perfect Watercolor Card


Therm O Web Purple Tape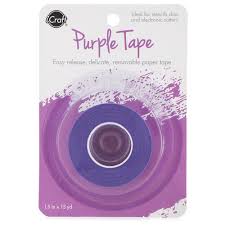 Karin Brushmarker Pro
use DOVE15 for 15% off


Fire Red 092
Pale Orange 357
Amber 195
Lime Green 071
Lilac 226
Red Lilac 358
Olive Green 281
Stamp Used for this Card
Picket Fence Studios has these cut "beautiful Girl" stamps and I got to color a couple of them.  I used my Copic markers.  I love how smooth you can get the skin using the Copics.  These stamps are perfect size for card front.  Once I was done I cut her out and added her to my hand made background.  I thought the chipboard sentiment was the perfect thing to finish off the card.  You can pick Dany Girl up using the link below.
Copic Markers:
E50 E51 E53 E55 R11
C3 C5 C7 C9 C10
BG15 BG49
Yg03 YG17
YR04 YR09
RV34 RV19
Enjoy!!!