Here is a fun set for you.  The Get Well Dragons has just been released.  I have a couple cards this week to share with you using this clear set.
This card is perfect to send to that friend who just had a rough break…or how about a fun sentiment like "break a leg" for someone who is getting ready to head up on stage.  Good uses for this set will not be hard to find and will be a great set to keep in my stash.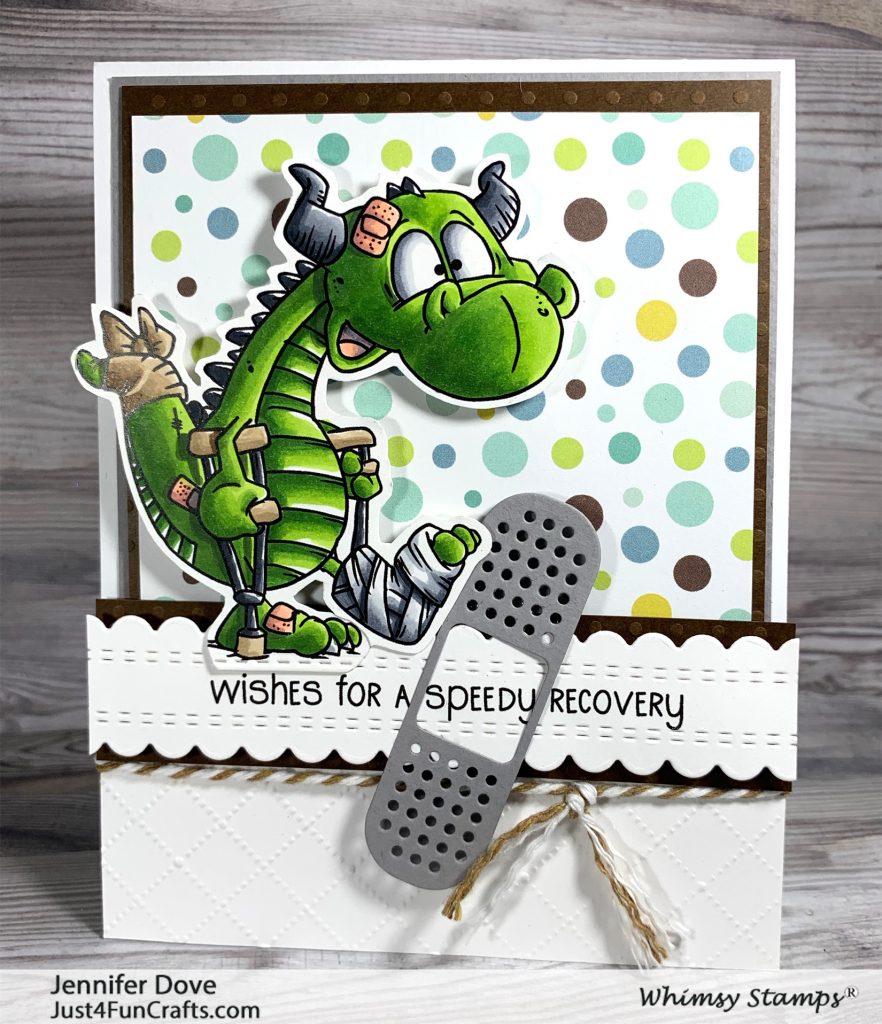 Creating this Card
By choosing a dot pattern paper it gives the card a fun feel, instead of a depressing feeling to the card.  The sentiment was incorporated as a place for the dragon to stand on because I didn't want him "floating" on the card.   Wanting to highlight the word "speedy",  I added the bandaid over the single word,  it is a nice way to draw attention to it.
You can cut the fun scallop sentiment strip by using one of the dies from Kinetic Straight Basics.  I use this die a lot.  A good Bandaid die is hard to find, but I love this one from La-La Land Crafts.  I love the feel of the card and know this will make someones day.
I hope you never have a friend this laid up.  But when you do, you can be ready to make a card.  This sweet dragon seems like he is handling his situation in style don't you think?
Get Well Dragons clear stamp set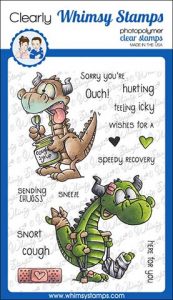 Kinetic Straight Basics die set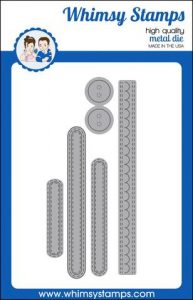 Bandaid die set

Copic Markers:
E41 E42 E43 E44
C1 C3 C5 C7 C9
YG03 YG17 YG67
E93 E04