Oh Flamingos…no matter what they are doing, those silly birds make me smile!  This one got a double smile!  It looks like this guy needs a bit more practice before hitting the slopes.  Winter Sports is one in the latest releases from Whimsy Stamps and comes with 3 fun characters hitting the snow, along with fun sentiments to go along with them.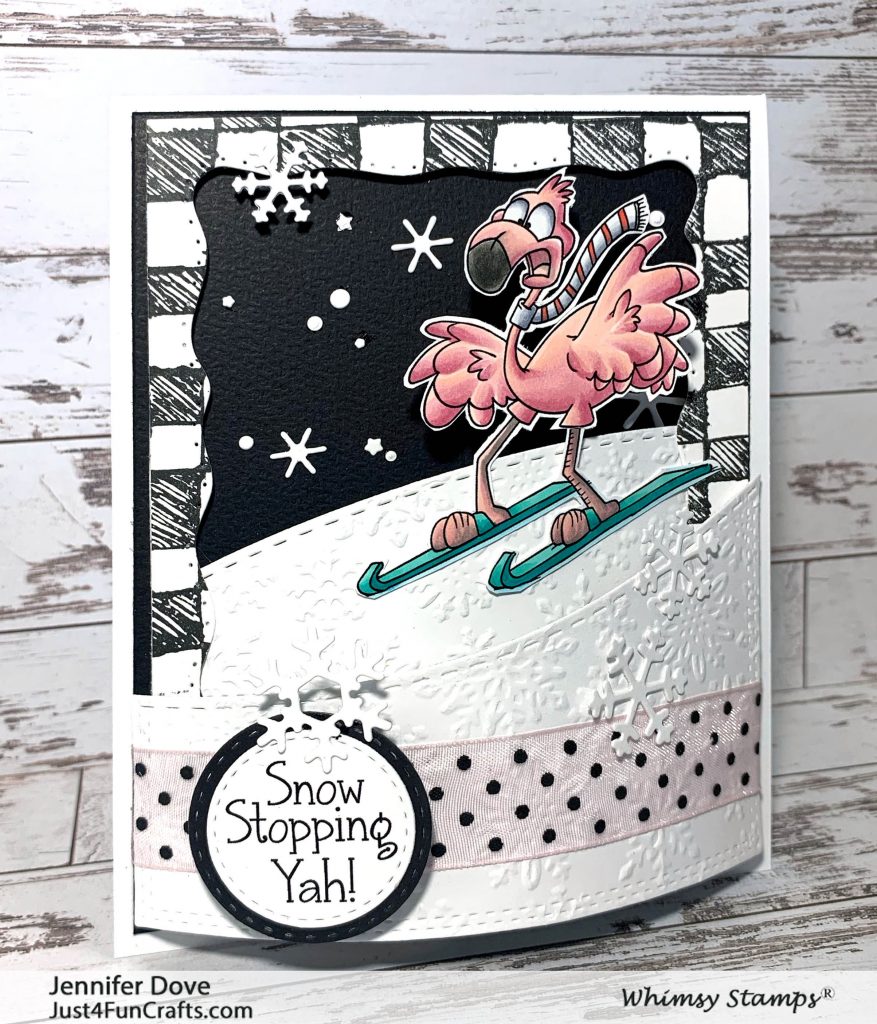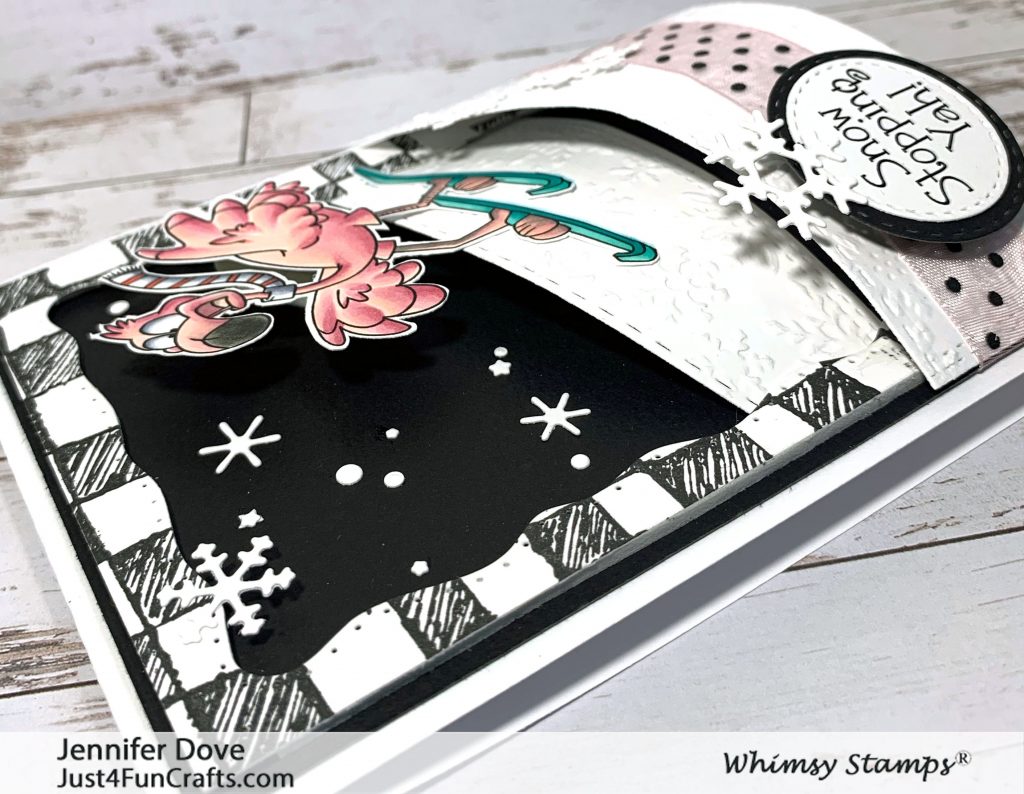 Creating this Card
There is a lot of dimension in this card.  Maybe not the easiest to mail out because of the thickness, but 0h-so-much fun to create and display.
The frame was created using the cool Checkerboard Doodle background stamp.  Making your own paper with a stamp has never been easier with these large backgrounds from Whimsy.  Once I stamped it, I die cut it out with the fun Wavy Pierced Rectangle die and popped it up off the black card layer.  Now for the extra fun part.  Not only did I want hills but I wanted round hills so I die cut my embossed snowflake layer using the Kinetic Curved Hills die.  Make sure if you do this, you make it longer than it needs to be.   When it's added to card (by adhering the out edge only) the center protrudes forward giving it the dimension.
After coloring up this funny guy I placed him on the hill in the back.  The snowflakes come from the cool Shaker Maker Glitter globe die set.  I love the sizes of these snowflakes on my cards…you will be seeing a lot of them this week.  The ribbon was added to break up a bit of the white and add some coordinating color to the card.  I topped it off  with the cool sentiment cut out with the circle stitched die.
Now that is definitely getting my fun on!!  Ready, Set, GO!  Your turn!!
Wavy Pierced Rectangle die set
Checkerboard Doodles background stamp
Shaker Maker Glitter Globe die set

Copic Markers Used:
R11 R81 R83 R85
R14 R29
C1 C3 C5
BG32 BG15 BG49
W5 W7 W9 W10