Playing a bit of catch-up on my blog post.  Sorry for leaving you for a bit but I have been in major prep mode for my large Copic events this last month (and months prior).  Now I get to catch up on all the fun cards and releases from Whimsy that I created during this time frame.  I hope you find some fun inspiration.
Whimsy just released this adorable Frosty Wishes clear set with penguins and snowmen.  I love it because its winter without Christmas…and we all love Christmas but sometimes need to chill…get it?  Chill?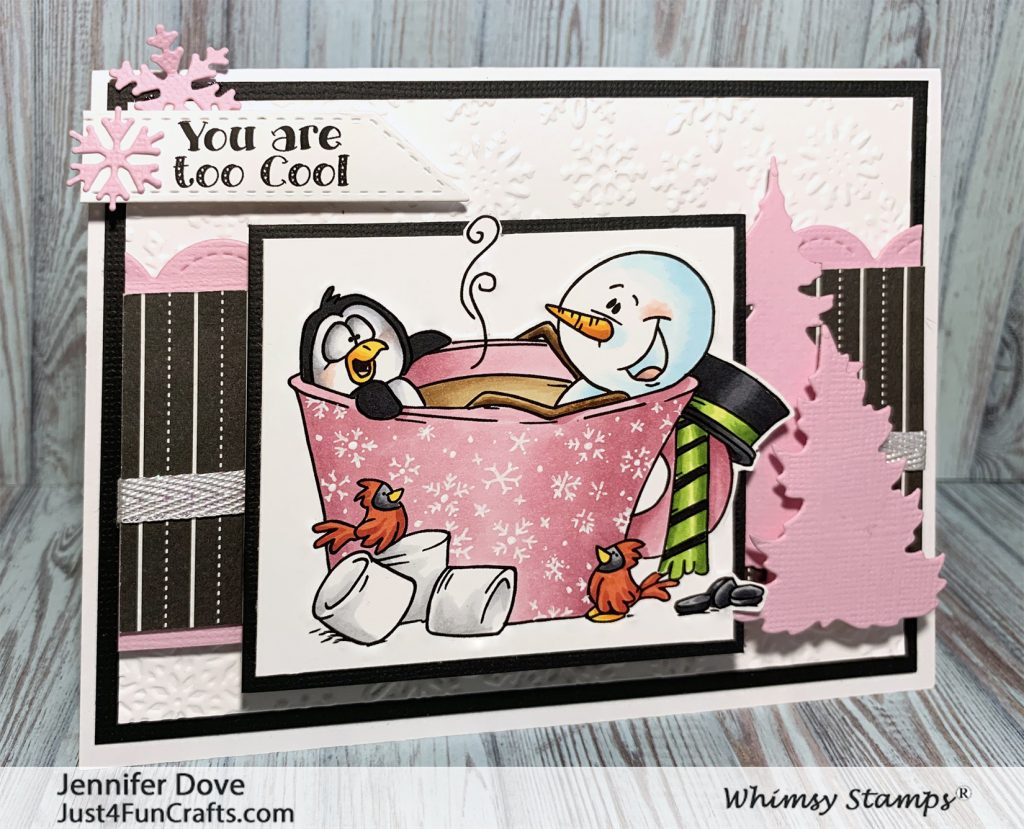 Creating this card
Lots of fun elements were used to create this card.  I used a Cuttlebug folder I had in my stash to create the snowflake white background and layered it in black.  Something about framing in black makes things look so formal.  I wanted to carry through with the pink and black theme so I found some old black pattern paper in my stash.  Does it make you happy using up stash…it does me!
The  Scallop was created using a die from Lawn Fawn Stitched Scalloped Borders.  I love all the size options in this die set.  Wanting to make it look like they were chilling in the forest in their cup of cocoa I added the trees from Whimsy's Evergreen Trees die set.  This is a well loved die set of mine.   No snow scene is complete without snowflakes and the snowflakes in the Kinetic No-See All Seasons tree were the perfect size to top off the sentiment.
Coloring the image was even more fun because I love images with wide open spaces that allows for extra creativity.    Using my White Gelly Roll pen I created the snowflakes on the cup to finish it off.
Products Used:
Frosty Wishes clear stamp – Preorder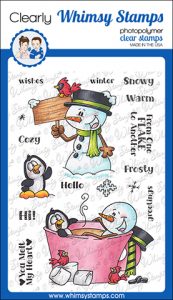 Evergreen Trees die set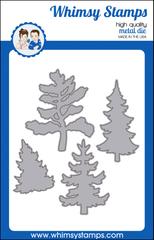 No-See All Seasons Tree die set

Stitched Scalloped Border dies – Lawn Fawn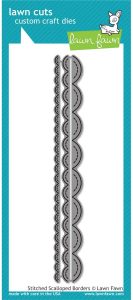 Copic Marker Colors:
B00 B000 Boooo
R81 R83 R85
C1 C3 C5 C7 C10
YG21 YG03 YG17
R05 R17 R29
Y15 Y38 YR04
R11