This "Scaredy Cat" is an all time favorite.  I just love his expression especially when he finds out how old you really are.  For this card tombstones are also combined with the cat on the pumpkin and some of the older (but treasured and still available) dies I had laying around.
This is one of the new release clear set, Going Catty from Whimsy.  Who can't resist cats and cute witches?  Be sure and check out the details of creating this card below.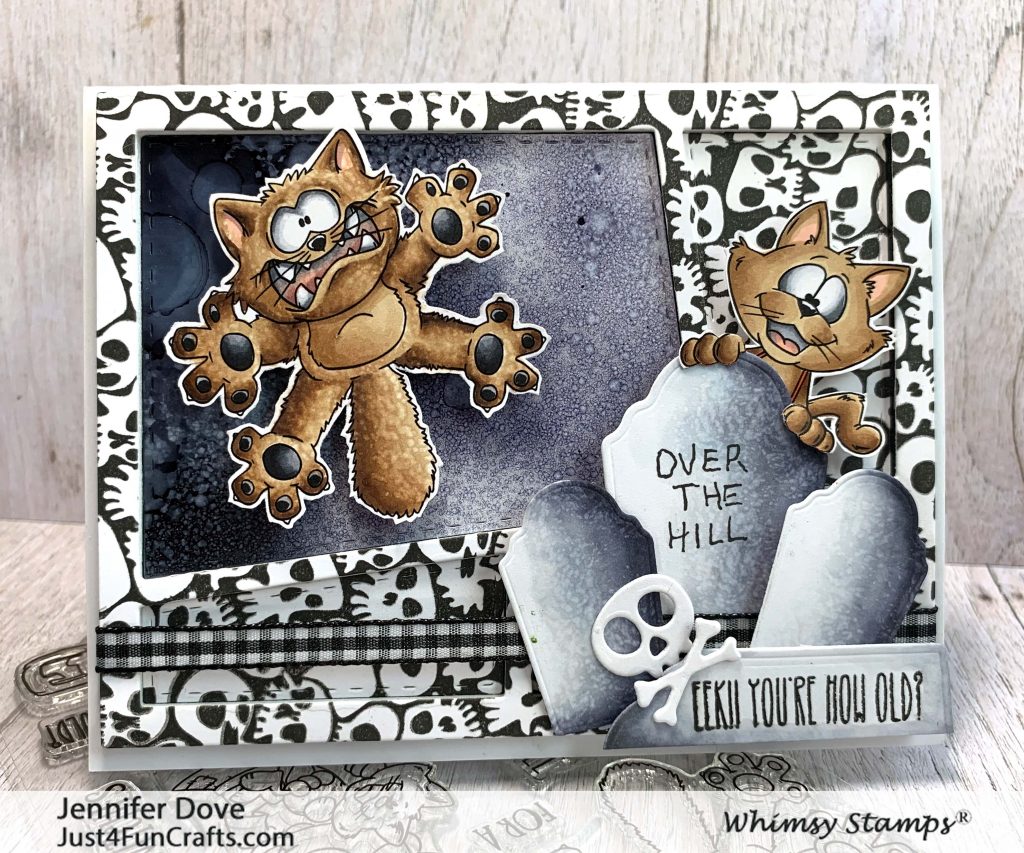 Creating the Card
First I started off by stamping the Goth Skull background onto white cardstock because I wanted this stamp featured over the whole card.  After die cutting it out with the Wonky Window 1 die I popped up the front layer, and inset the cut out die cut pieces, except the main left inner panel.  For that panel I airbrushed onto glossy cardstock and added it back into that featured spot.
After coloring and cutting out the images, I built the little cemetery scene using the tombstones and crossbones from the Dracula die set.  I then placed the cat (minus the pumpkin) in the scene and the "scaredy cat" on a wobble in the large window.  What a "killer" birthday card don't you think?
Going Catty clear stamps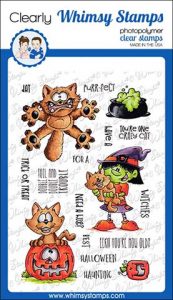 Goth Skull rubber stamp background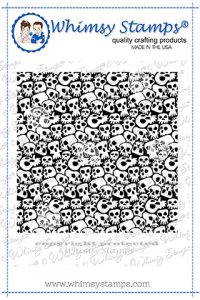 Wonky Window 1 die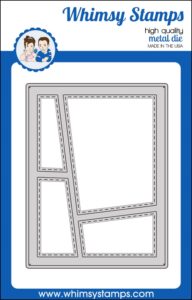 Copic Markers:
E31 E34 E35 E57 E59
Texture Rag and Blending solution
C1 C3 C5 C8 C10
E93 E04