There is a Crazy Cat in da-houz!  Dustin Pike did it again and brought such expression to this guy!  Just in time to create some Halloween fun!  I am loving this new Whimsy Stamps release, even this background is super cool.   I know shakers are cool and this could have turned into a shaker with just a bit of added acetate, but I love the look of a popped up frame, shaker-less too!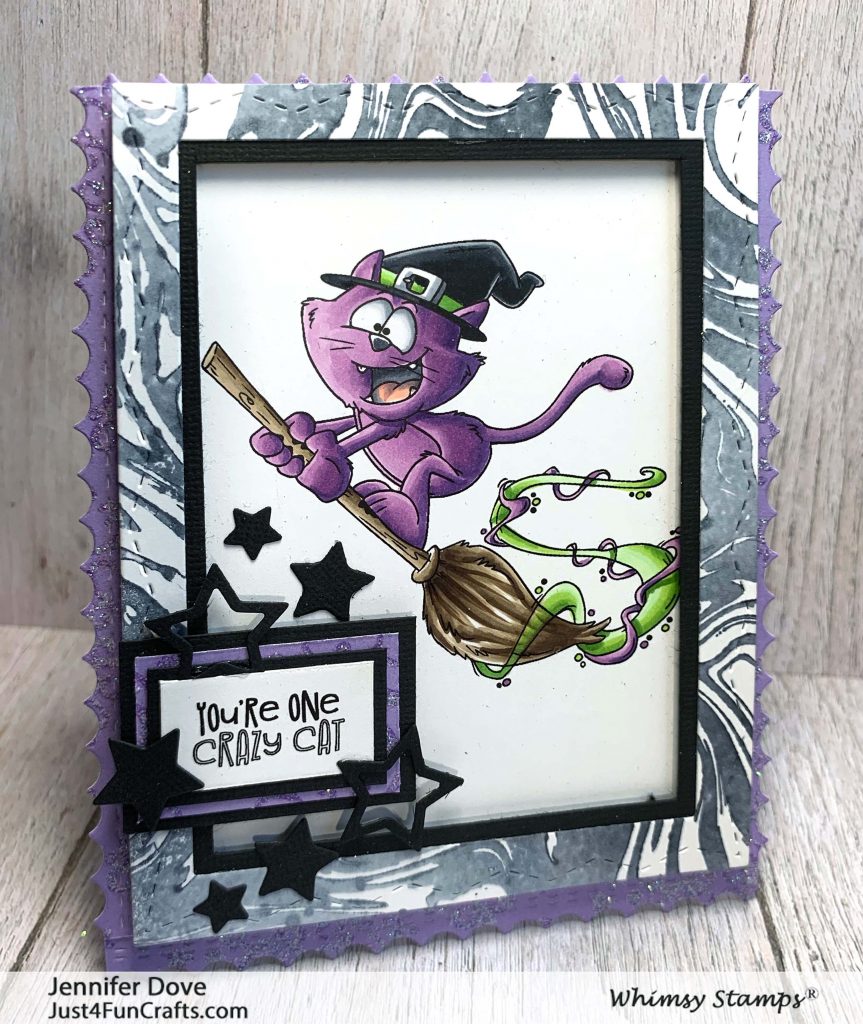 Creating the Card
The forground was created using a stamp pad that reacts to rubbing alcohol.  The first step is to ink the rubber stamp and then spritz with the rubbing alcohol as this mutes the ink in places.  Then you can stamp the paper.  After I stamped the Marble background I used the newer Zig Zag Stitched Rectangle die to create the frame.
The image was colored up using my Copic Markers and then I added the frame layer over it using foam tape to pop it up.  These layers were then adhered to some pointy edge strips that I created using one of the dies from the Kinetic Straight basics die set.  I love having multiple uses in a die, don't you?
Once the layers were adhered together I added the sentiment layers and the stars from the Kinetic set Upon a Star.
Don't forget that you don't have to color images "normal" with expected colors, because extra fun things happen when you step outside of the box!
Marble Background rubber stamp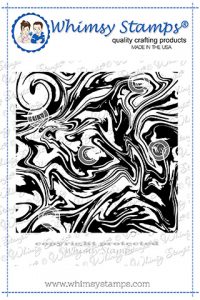 Zig Zag Stitched Rectangle die

Kinetic Straight basics die set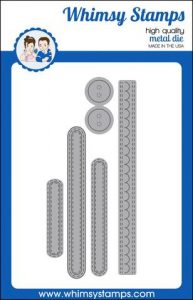 Upon a Star die set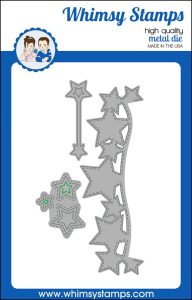 Copic Markers:
E93 E04
C3 C5 C7 C8 C10
E42 E43 E44 E47
YG11 YG03 YG17
V12 V15 V17