Who here loves watermelon, spitting seeds, picnics, sunshine?  I hate it…says no-one ever!  When I saw this NEW Ants at a Picnic release I knew I had to color it up.  Something cool about a pop of red on the front of a card and these stamps scream RED.  Wouldn't this be perfect for your 4th of July party invites, or any summer gathering?
Watermelon is fun and refreshing.  Little tip of the day…no matter what age you are…If you bring a watermelon to a party, also bring wet-wipes…you're welcome!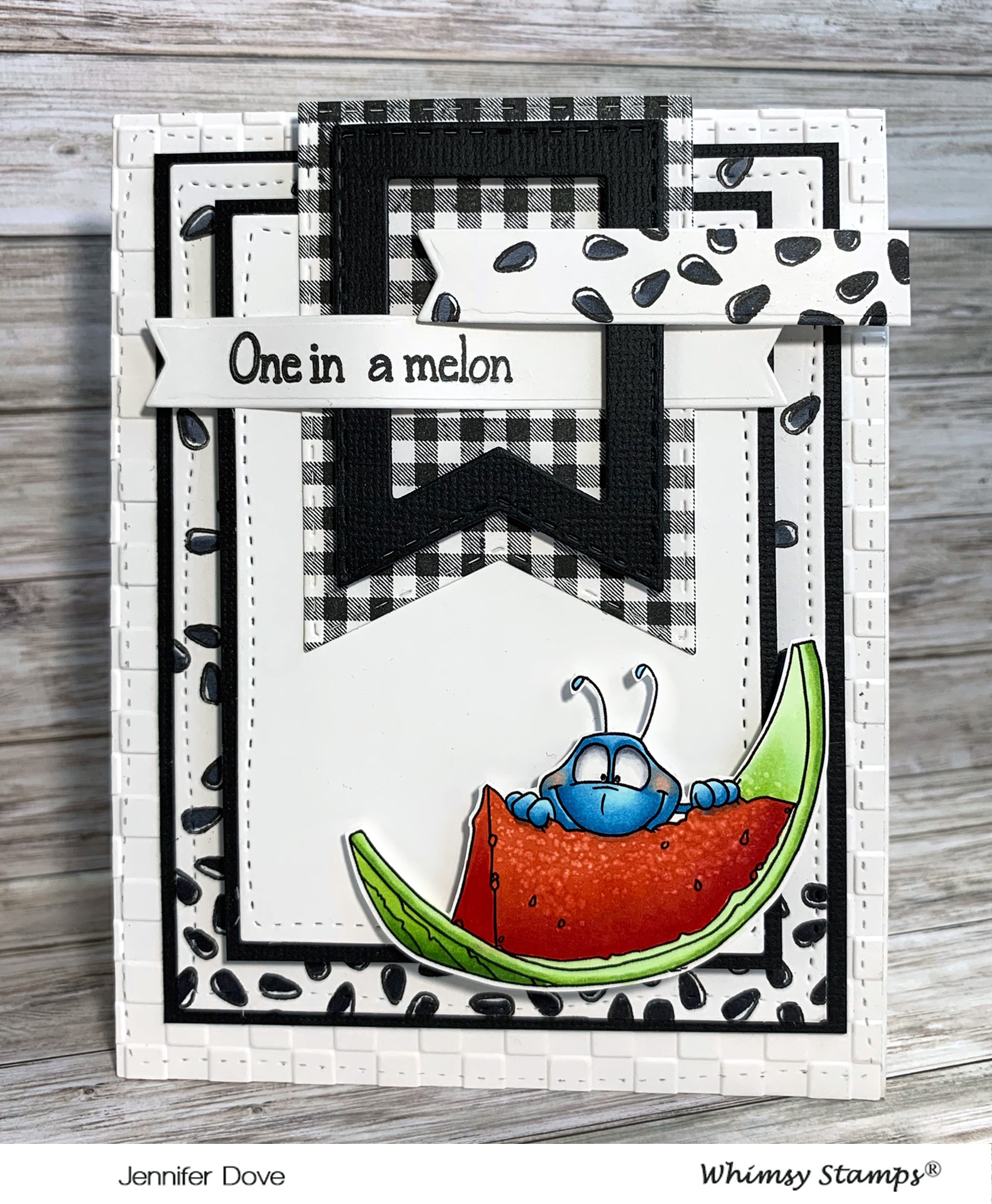 Creating the Card
There were so many choices in this Ant set but I chose to use the ant eating the melon.  I colored and cut this little cutie out.  All my layers were made using the Hand Stitched Nesting Rectangle dies and then layered onto the black cardstock.  Prior to adhering the layers together I took the watermelon seed stamps and stamped the background and colored the seeds up.  I used the darker colors at the bottom and slightly graduated the shades toward the top of the card.  This helped with giving the feeling of the bottom of the card being visually heavier.
To balance the visual weight I added the Flag Banners at the top intertwining the sentiment.  The hardest part was leaving the white space behind the main image and I am not sure I am 100% sold on that, but forced myself to walk away.
Be sure and take a peek at the set below so you can see all the other cute ants in the set as well as check out the other Ant sets in the release.
Enjoy your summer!!
Ants at a Picnic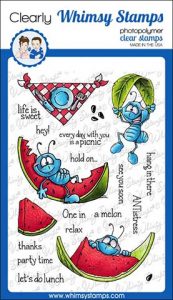 Hand Stitched Rectangles die set
Flag Banner Shaker Maker Dies
Quick Strips dies set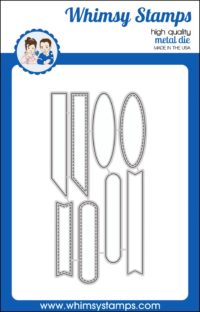 Copic Markers:
B000 B12 B14 R11 ant
YG11 YG03 YG17 YG67 rind
R08 R14 R27 R29 melon
C1 C3 C5 C10 seeds
BV20 BV23 BV25 shadows
Texture rag and Blending Solution