How is your smile today?  Does it require effort?  Maybe this will help.  This sweetness is from the Ellie Summer Squares.  Crissy (the illustrator) creates the most adorable images for stamps and I am a huge fan of them!  Be sure and check out Whimsy Stamps for her whole lineup.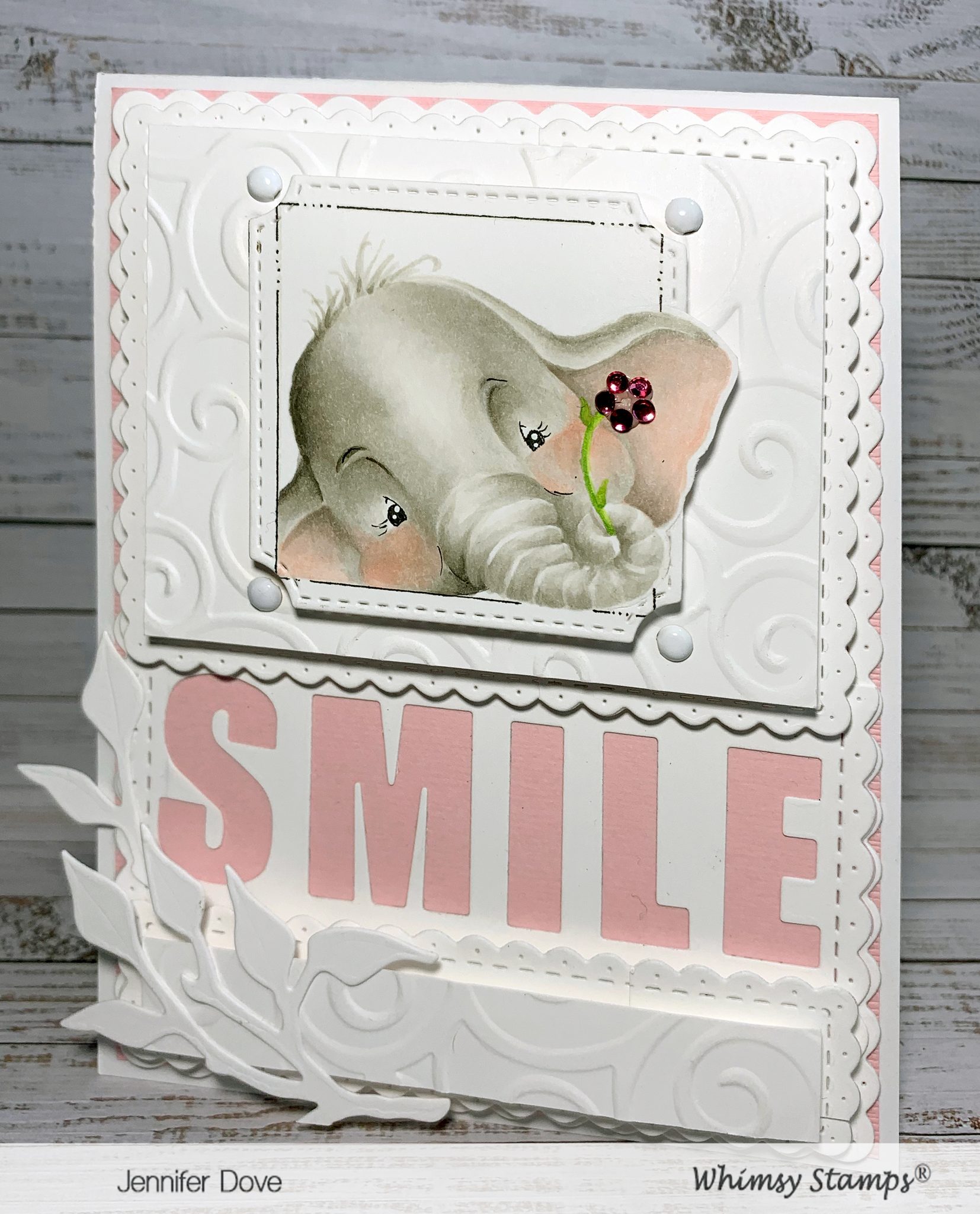 Creating the Card
I seem to be on a white card kick lately.  It might actually just be laziness because then I do not have to match papers.  I have all these tools to work with so it makes it easy.
For this card I used La-La Land Crafts Scalloped Rectangles die  I expanded the scalloped rectangles by cutting the rectangle and inserting an extra panel as needed.  The top rectangle was embossed with a swirly Cuttlebug embossing folder.  I chose this folder to mimic the curl in the elephants trunk.
In the bottom layer I cut out the word "smile" using Whimsy's Bold Alphabet.  Everyone should own an alphabet set and I just love this bold look.
After stamping the image with GinaK Amalgam Whisper stamp pad (perfect for no-line coloring), I colored up Ellie with my Copic Markers.  I used the small square from the Whimsy Stamps Notched Squares die set to frame her up.
The last thing I did was add some foliage using the Leaf Foliage 1 die set to give it that finished look.
There are 4 images in this set and each one is super sweet and would make adorable cards.  Be sure and take a look.
Ellie Summer Squares rubber stamp set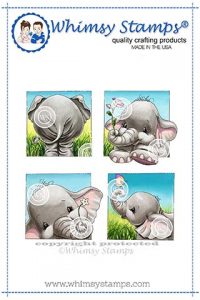 La-La Land Scalloped Rectangles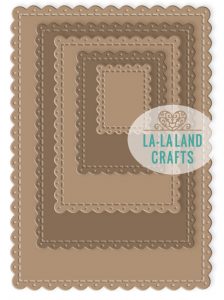 GinaK Amalgam Whisper stamp pad
Copic Markers:
W00 W1 W2 W3 W5 W7
R11
YG03 YG17
Multiliner .05