A day to play with GinaK
Have you gotten to play with the GinaK Designs Amalgam no-line stamp pads yet?  These stamp pads were released in January, so they are still fresh on the market and you are going to want one…or two…or all of them.  You might have remembered me mentioning them a few times already.
Do you love the look of no-line as much as I do?  The Barely There stamp pad was a perfect color to use with this stamp, All You need is Love.  I think these little birdies are precious.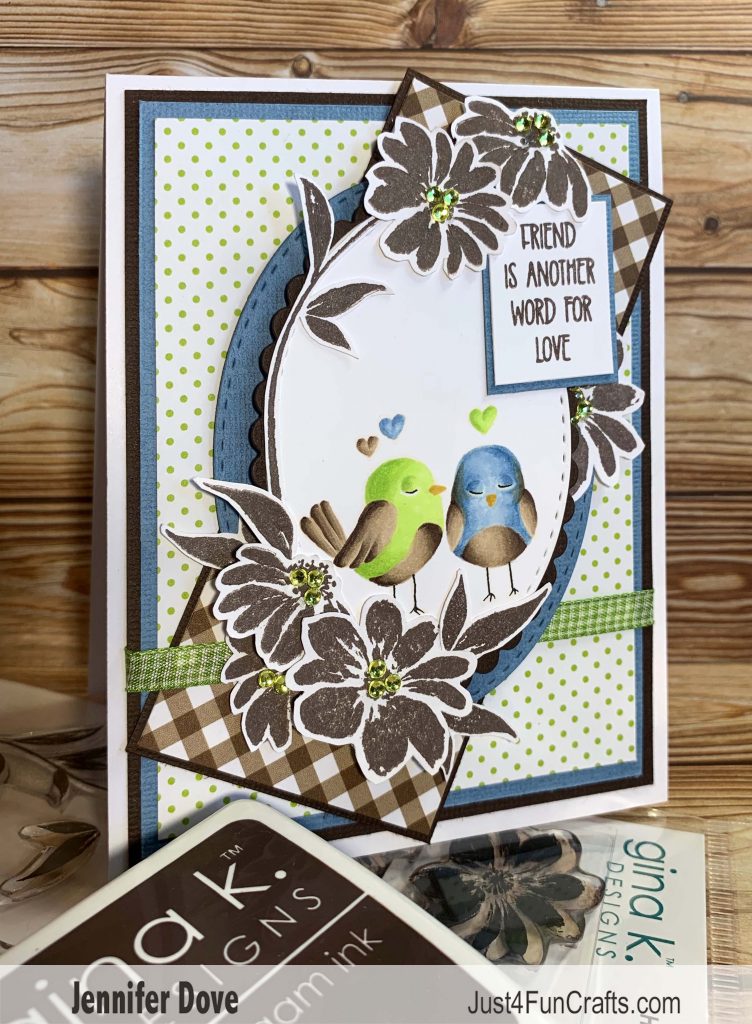 Creating this Card:
I stuck with mostly all GinaK Designs products for this card and combined the feature image with the Watercolor Flowers.  The Watercolor Flowers were stamped with the Amalgam Chocolate Truffle stamp pad and then I hand cut them out.  For those that like to have the dies fo your stamps there is one available for this set.
This was a fun little project and I look forward to playing some more with these products.
These stamps pads are amazing! They truly are made for the no-line technique.   I can not wait to see what you create with them!
Barely There Amalgam Stamp pad
All You Need is Love

Watercolor Flowers clear stamp set