I have this habit of coloring an image and setting it aside due to getting busy with life.  I sometimes forget about it until I dig through piles of  my "stuff" and then it reappears.  That is what happened with this sweet Marci in Wonderland (possibly discontinued) from La-La Land Crafts.  She was to cute too toss and so I created this card.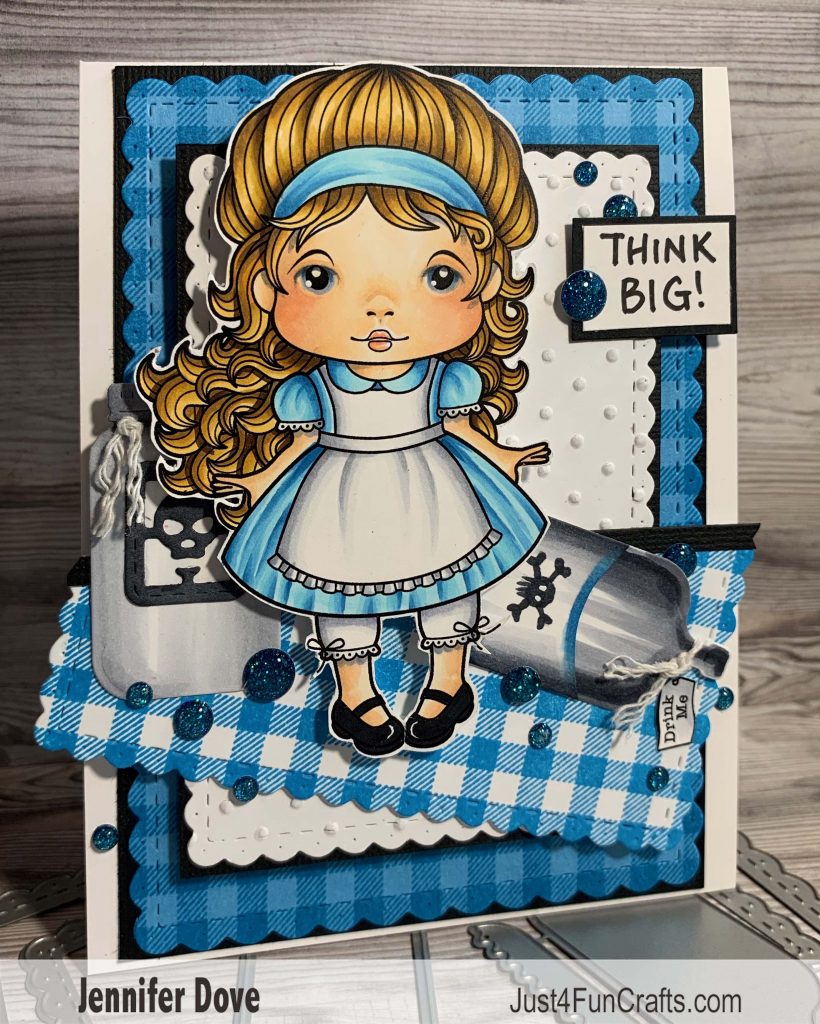 Designing this Card
I didn't have designer paper that complimented the image colors so took this as the perfect opportunity to create my own.  With my trusty Memento Bahama Blue ink pad, I stamped La-La Lands Just for You plaid background stamp on both white cardstock for the "tablecloth" and also on blue colored cardstock.  Using the awesome Scalloped Rectangles I created the different layers for the card.
The Halloween Add-Ons has a perfect skull for the Jar die that was from a Club La-La Land kit a couple months back.   Even if you don't own the jar, you could use the jar that is in the Just For You set.  Wanting two different style jars I decided to use Ship in a Bottle die  because it has the perfect shape for a poison bottle.  The label for the bottle was hand drawn for this one.
You can find links to the products below as well as the Copic color combos.
Just For You (Plaid Background)
Scalloped Rectangle dies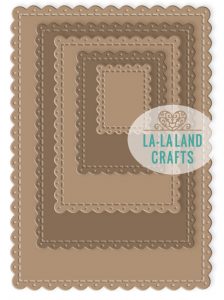 Halloween Add Ons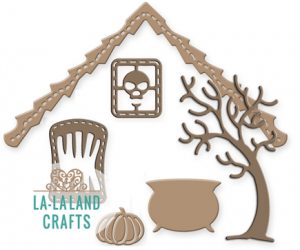 Ship in a Bottle


Copic Markers:
E50 E51 E53 R01 R02 Skin/lips
C00 C1 C2 Apron
C1 C3 C5 C7 Bottles
B00 B12 B14 Dress
YR31 YR23 YR24 E57 Hair (wild guess as its been a while since I colored it)
C10 Shoes