For those still freezing your little tooshies off, this one is for you!
This sweet stamp, Paper Doll Marci – Winter, was a La-La land Crafts rubber stamp (but is no longer available).   I had to use it because I thought it would work perfectly with the Sweater Weather background stamp set…and it did!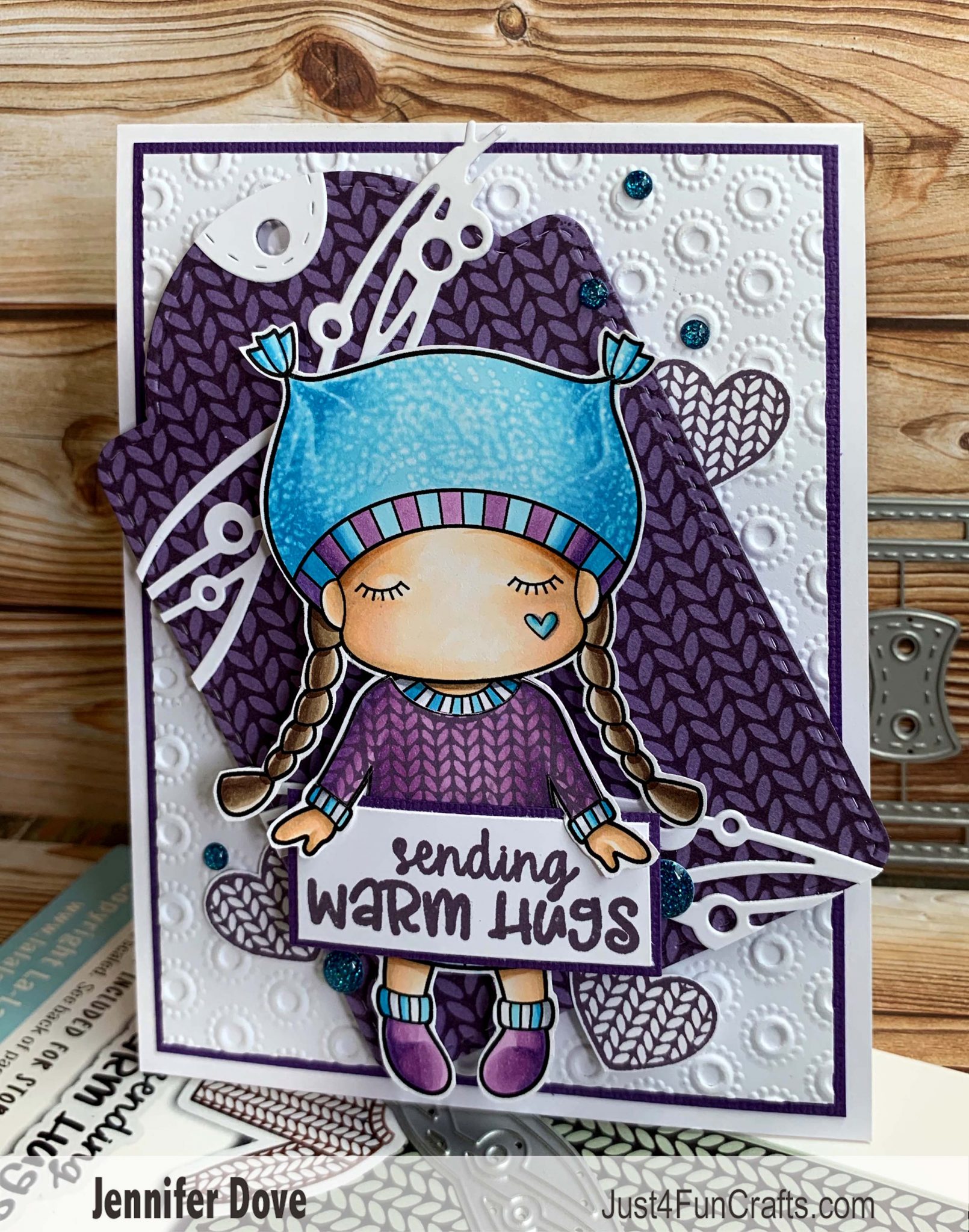 This super cool (or should I say "warm") set is great for backgrounds because it gives such a great texture, but better yet I was able to stamp the little sweatshirt over Marci's shirt.  This worked perfectly!  I also stamped the large background piece over the medium sized Large Stitched Die tag.  The little hearts in the Sweater Weather set were a perfect embellishment to add to the card and the sentiment rounded it all off.  Because I just couldn't resist the Sea Bubbles Border die I added it over the tag to give it a bit more texture to the design.  It reminds me of snow flakes in the wind.
I have to admit I love this finished card and really enjoy the multi-purposed use of the Sweater Weather set and thought you just might as well.
Sweater Weather Background stamp set
Sea Bubble Border die

Large Stitched Tag die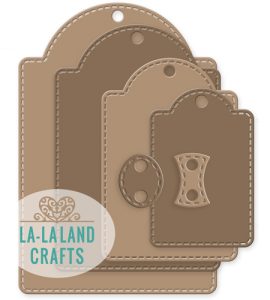 Copic Markers:
V12 V15 V17 shirt
Boo B02 B04 hat
E50 E51 E53 E55 skin
E41 E42 E43 E44 E47 hair